We can't do it alone
The RMRT Youth Theatre Program is directed each year by an all-star team of teaching artists and working professionals from around the country. Each member is dedicated to making every young artist shine!
"In early youth, as we contemplate our coming life, we are like children in a theatre before the curtain is raised, sitting there in high spirits and eagerly waiting for the play to begin." – Arthur Schopenhauer
---
About the Directors:

RMRT Education Director – Joel Ewing
Joel is a theatre educator, actor, and producer in Chicago, IL. He began his time at RMRT as the director of the Teen Theatre Academy and has proudly served as the Education Director for the past three years. Joel received his B.F.A. from Missouri State University in Theatre & Performance and his Masters Degree in Secondary Education from DePaul University. He is the Lead Theatre Teacher at Senn Arts Magnet High School, a selective enrollment arts school in CPS. In the past six years, he has directed and devised over twenty productions at Senn Arts. Joel is a proud educational partner with some of Chicago's finest theatrical institutions such as Steppenwolf Theatre Company and Lookingglass Theatre Company. Through Steppenwolf, Joel has been trained in Aesthetic Education as developed by the Lincoln Center Institute. He also serves as founder and co-artistic director of The Yard, a student-driven theatre company that has formed artistic alliances with professional theatre companies throughout Chicago. Through these partnerships, the theatrical institutions provide a professional environment and mentorship to the developing artists, creating theatre relevant to young people, performed by young people. As an actor, Joel was last seen as Chris in Oohrah! at Steppenwolf, as the Baker in Into the Woods and Andre in Three Sisters, both with The Hypocrites, where he is a proud company member, and the world premiere of The Snare at Jackalope Theatre Company.

Laura Bess Ewing – Youth Theatre Production Director
Laura Bess is thrilled to be back with her family in her beloved Rocky Mountain home for their seventh summer! Laura Bess received her B.F.A. in Musical Theatre Performance from Missouri State University and her Masters in Elementary Education from DePaul University in Chicago. She teaches second graders in a Chicago public school, where she also directs musicals with 4th-6th graders, and has worked as an actor in the city with such companies as The Hypocrites and LiveWire Chicago Theatre. LB has served as director of multiple programs at RMRT over the years, adapting children's stories into original productions and bringing Junior versions of hit Broadway musicals to the RMRT stage. When not working with these fantastic kids, she can be seen around Grand Lake wrangling her enthusiastic four-year-old, Gus!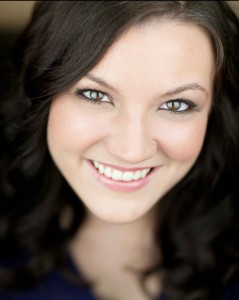 Anna Lange –Youth Theatre Workshop Director & Teen Theatre Academy Director
Anna is thrilled to be returning home to Grand Lake for her fourth year as a director with the RMRT Youth Theatre Program. Anna holds a BFA in Musical Theatre from Millikin University and an M.Ed in Secondary English and Theatre Education from DePaul University. She recently completed her first year of teaching middle school with the Chicago Public Schools. RMRT acting credits include the Chaperone in The Drowsy Chaperone, Betty Jean in The Marvelous Wonderettes, Mrs. Potts in Beauty and the Beast, and Meg in Brigadoon. Eternally grateful to the whole RMRT family, Joel and LB, and hubby Barrett, who kindly lets her run away to the mountains every summer!