Each season, RMRT hosts a number of special events throughout the year, offering theatre lovers a chance to get to know the cast and members of the artistic family. There is always something exciting happening at the Rep, so be sure to sign up for our e-newsletter at the bottom of the homepage.

**2017 Special Events**
*Home for the Holidays*
Friday night (Dec. 15th) is a FREE family movie night, which includes refreshments, a holiday movie ("elf" — this year!!), and keepsake photo op's.
Home for the Holidays performances are:
Saturday December 16th at 7:30pm and Sunday, December 17th at 2:00pm
Buy your tickets early, these make great holiday gifts! Join RMRT alumni Suzanna Champion, Jamie Dillon Grossman, Cecilia Iole, Jens Jacobson, and Kyle Ashe Wilkinson as they present a festive and heartwarming holiday tribute. Written and directed each year by Michael Querio and Jeff Duke.

This weekend is the perfect way to celebrate the season!
*New Year's Eve at RMRT, December 31st
Join us for a special performance between dinner and the Town of Grand Lake fireworks. Just announced, RMRT alumna Matilde Bernabei will be our featured artist!! Tickets are $35, doors open at 8:00pm and the performance will begin at 9:00pm! We'll have New Year's Eve party favors and a champagne toast, don't miss it!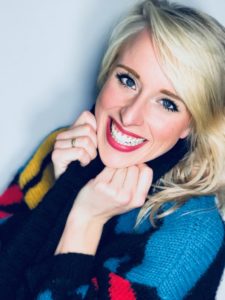 *Cabaret, Saturday, July 21st
The Rep's grandest night of the year! The 2018 company perform with a full 16-piece orchestra for a magnificent production! We have a silent auction, amazing live cabaret auction, gourmet hors d'oeuvres, and drinks all evening. The Cabaret is RMRT's biggest fundraiser of the season, with every dollar going to support our general operating fund. This special event continues to be the spotlight of every Rocky Mountain Rep season. All tickets are $125.