The RMRT Company is comprised of actors, musicians and technicians from all across the country. Each year, over 1,200 artists audition and apply to become a member of this talented ensemble. Our Company showcases some of the finest talent in the nation.
ON STAGE:
Danny Adams (Ensemble, Ted Slaughter/u.s. Jerry) originally from Plymouth, Minnesota, is so excited to be rolling out to the Rockies for a summer in Grand Lake! Since graduating last year from Illinois Wesleyan University with a BFA in Music Theatre, Danny travelled into the summer heat at the Texas Shakespeare Festival where he performed in Much Ado About Nothing (George Seacoal), Richard III (Tressel/Friar Penker/Soldier), and other shows. After taking on an impressionable southern accent, Danny moved out to Auburn, New York for the year where he taught and performed for kids in Kindergarten through 12th grade in shows like Romeo and Juliet (Tybalt/Paris/Peter). During his time at Illinois Wesleyan, Danny performed in productions like Giant (Jordan "Bick" Benedict), Hamlet (Laertes), The Boys from Syracuse (Sergeant), and others. Danny would like to thank all of the wonderful artistic staff, production staff, and acting company at Rocky Mountain Rep for the opportunity to be able to work with such awesome and talented people. Danny would also like to thank his family and friends for the constant love and support to "live the dream."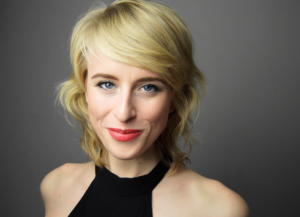 Matilde Bernabei (Prudie Cupp) is tickled pink (and purple) to return to Grand Lake!! She currently resides as an artist/singer-songwriter in Brooklyn, NY. You may have seen her last year in Almost Heaven or celebrated NYE with her, but her other RMRT favorites include A Chorus Line (Judy), Ring Of Fire, Hands On A Handbody (Kelli Mangrum) and Peter Pan (Liza & Hagrid the Pirate). Much love to PTW, J-Man, Mama Bird (all the most) and my endlessly supportive fam!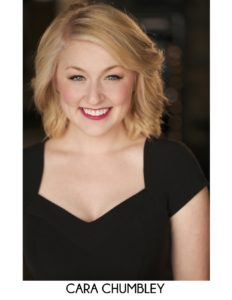 Cara Chumbley (Ensemble, Vicki Nichols) is so excited for her Rocky Mountain Repertory Theatre debut! Cara is originally from the Quad Cities and has lived in Chicago, IL for a little over 4 years. She is a performer, but also a teaching artist in the city. She spends most of her time teaching, directing and performing for kiddos! Cara has never been to Colorado and cannot wait to spend a beautiful summer here!! She would like to thank her wonderful parents for their love, support, and all around kindness; her amazing family, her lovely friends, her super cool and super sweet boyfriend, and her fat cat Guinness. And a shoutout to Conrad who we all miss dearly.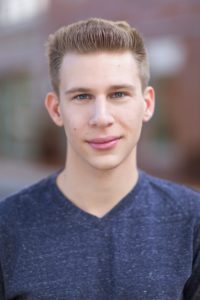 Stephen Coakley (Ensemble) is an actor, composer, and music director from Leesburg, VA and is thrilled to be making his professional debut at Rocky Mountain Repertory Theatre. Currently, he is a rising senior at Ohio Northern University, where he is obtaining his BFA in Musical Theatre. At ONU, Stephen has performed and composed for numerous productions, including Carrie, The Pirates of Penzance, and Lysistrata. His NYC credits include United We Stand (NYMF). Last year, Stephen co-founded and served as the Artistic Director for New Heights Theatre Company, a theatre group for Loudoun County's youth and teens. He is also an avid yogi and outdoorsman and recently hiked a section of the John Muir Trail in Lonepine, CA. Enjoy the show!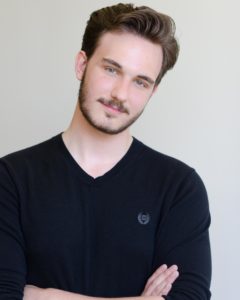 Conor Finnerty-Esmonde (Jim) hails from Saint Paul Minnesota and is delighted to be working at RMRT this fall! He is a graduate of Illinois Wesleyan University with a BFA in Musical Theatre. Conor loves to travel and be in the outdoors. He is also very proud of his Irish heritage… Don't even get him started on his Irish Heritage… Regional credits include: Once (Guy), Heathers (JD), Godspell (Jesus), Stupid F#!&ing Bird (Con), 110 in the Shade (Noah Curry), King John (Phillip the Bastard), Texas! (Dave Newberry), Jeeves Intervenes (Bertie Wooster), Laughter on the 23rd Floor (Kenny), Pageant (Miss West Coast), and Loves Labour's Lost (Costard). Thanks to Ma and Da for all of the love and support, and always remember, Tá grá agam duit.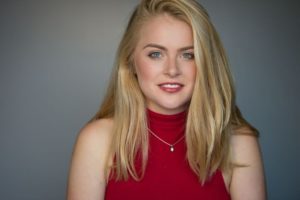 Nicole Harley (Ensemble) is so blessed to be doing what she loves most so close to her home town of Tabernash, Colorado! She is a rising senior at Long Island University in New York where she majors in musical theater and arts management. She hopes to bring her passion for the arts back to the Rockies and pursue theater in the West after she graduates. Professional credits include Alice in Seven Brides for Seven Brothers at Jackson Hole Playhouse in Wyoming, Tantomile in Cats at Interlakes Summer Theater in New Hampshire, and the Young Woman in Machinal at Post Theater Company in New York. She thanks her mother for her endless support and helping Nicole pursue her dreams, wherever they may take her.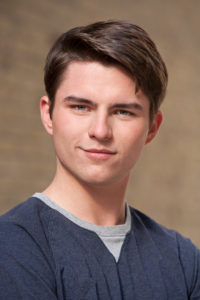 Zach Holden (Ensemble, Malcolm McGregor) is a recent graduate of Emerson College and is making his Rocky Mountain Rep debut! Zach has been seen regionally: Bells are Ringing (Ensemble, u/s Carl, u/s Barton) and By Jupiter (Herald) with the Berkshire Theatre Group; All Shook Up (Ensemble) with the Priscilla Beach Theatre; A Little Night Music (Henrik), Guys and Dolls (Nicely, Nicely), Of Thee I Sing (Sam Jenkins), and Gentlemen Prefer Blondes (Henry) with the College Light Opera. And he was most recently seen this spring as Bobby in his alma mater's production of Urinetown. He would like to deeply thank the entire RMRT family for the opportunity to begin his fledgling career with this amazing company. And a special thanks to Mom and Dad! @zachjonholden. zachholdenarts.com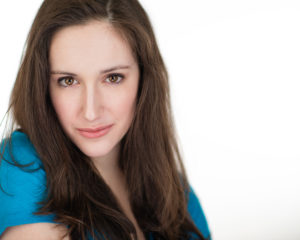 Valerie Igoe (Lily St. Regis, Ensemble, Estelle) couldn't be more thrilled to be making her RMRT debut! Since earning a BFA in Musical Theatre from Nebraska Wesleyan University, Valerie has been working in the Denver Metro Area at theaters like the Arvada Center, BDT Stage and Candlelight Dinner Playhouse. She was most recently in BDT Stage's productions of Rock of Ages as Regina and then in Annie where she was featured as the Star-to-Be and Connie Boylan, and she's delighted to shake it up as Lily this time around. Some of her favorite roles are polar opposites, like St. Jimmy in American Idiot and Kathy Selden in Singin' in the Rain. One day she'll be playing Debbie in Debbie Does Dallas: The Musical, and then next she'll be singing about lunch boxes as Camille in Junie B Jones, the Musical. She'd like to thank Chris Scott, and her parents for always being there for her! Love you!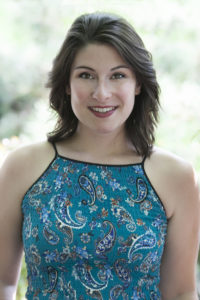 Taylor Margaret Johnson (Ensemble, Phoebe, Pam) is ecstatic to be joining the RMRT family this summer. After growing up near Portland, Oregon, Taylor moved to New York City to pursue musical theatre. Recent credits include: Lucy in You're a Good Man Charlie Brown, Janet in The Drowsy Chaperone, and Velma in Hairspray, as well as productions of Catch Me If You Can, Kiss Me Kate, and Sweet Smell of Success while studying at NYU Steinhardt. Taylor can also be seen on episodes of Saturday Night Live and has recorded with "the little orchestra" Pink Martini on their albums Joy to the World and 1969. She is a proud Aunt to Waverly Mae – thanks to Mom, Dad, Fletcher and Tina for their unfailing love and inspiration, as well as Jeff, Michael and the team at RMRT for this wonderful opportunity! @tatesjohnson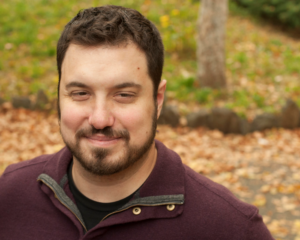 Josh Kellman (FDR, The D'Ysquith Family, Harold Nichols) is absolutely ebullient to return to this company and to this community for his seventh season. Favorite RMRT roles include Gomez Addams, Nathan Detroit, Jim "Baller" Haller (twice!), Mrs. Meers, the Major General, and many more. Josh is the Artistic Director of his own company, Empirical Theatre, which focuses on reviving lesser known works by classic authors with a political and/or global perspective. This year, Empirical put on Anthony Newley's class system musical The Roar of the Greasepaint, The Smell of the Crowd, the high anti-tribalism comedy Romulus the Great by Friederich Dùrrenmatt, and Tennessee William's gritty prison drama Not About Nightingales. When not on the stage, Josh has the privilege of being a Crisis Worker for The Trevor Project, the leading national organization for providing crisis intervention and suicide prevention to LGBTQ youth. He lives in NYC with his elegant Chihuahua, Liza.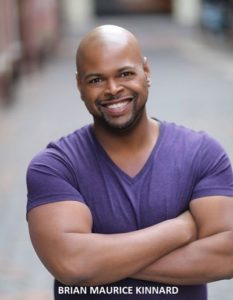 Brian Maurice Kinnard (Daddy Warbucks, Ensemble, Noah"Horse" Simmons) is a New York based actor that studied Opera at New World School of The Arts and is super grateful to spend his summer in the Colorado Mountains. New York credits include Zuccotti Park's World premiere (Tom), Broadway Sensations at Tully Hall. National Tour credits include Buddy; The Buddy Holly Story (Apollo Performer). Regional credits include: Memphis (Bobby), Big River (Jim), Showboat (Joe), The Full Monty (Horse U/S), Sister Act (Curtis), Seussical (Wickersham Bro), Paint Your Wagon, South Pacific, Spelling Bee and Joseph. and the Technicolor Dreamcoat. www.BrianMauriceKinnard.com.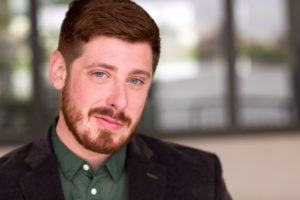 Chris Mauro (Ensemble, Dave Bukatinsky) is thrilled to be making his Rocky Mountain Rep debut for this AMAZING season. He recently performed on the high seas as a Lead Vocalist for the Viking Sun Cruise Ship and performed in two Off-Broadway productions in NYC; Unspoken Conversations (Frank Wedekind) and Yosef (Reuven). Chris performed in 3 national tours for a children's theatre company called ArtsPower, including The Monster Who Ate My Peas (The Monster), Chicken Dance (Mac/Elvis Poultry), and Four Score and Seven Years Ago (Hitchborne/General Pickett). His other regional credits include Shrek (Big Bad Wolf), Children of Eden (Abel), Josiah for President (Bart), Half Stitched (Paul), and A Midsummer Night's Dream (Ensemble). Chris wants to thank his roommate, Dontalle, for always pushing him, his friends for always being there for him, and his Mom and Dad for always believing in him, especially for fully supporting his choice of leaving athletics and sports medicine to become an actor. He also wishes to thank Jeff and Michael for this great opportunity. Check out his endeavors on his website at www.chrismauroactor.com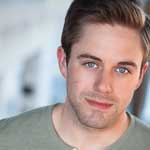 Russell Mernagh (Ensemble, Monty Navarro, Jerry Lukowski) is thrilled to be back in the mountains for a third summer. Favorite RMRT credits include Chad in All Shook Up and Enjolras in Les Miserables. Since last appearing in Grand Lake, Russell has been busy working in the Chicago theatre scene where he has performed at the Goodman, Chicago Shakespeare Theatre, Drury Lane Theatre, the Marriott Theatre, the Paramount and the Mercury. Most recently, Russell made the move to New York City where he is represented by HCKR Agency and none other than Rocky Mountain's own Jamie Anderson. We look out for each other! Russell would like to thank Jeff and Michael for putting up with him. He'd also like to thank the incredible patrons who make all of this possible.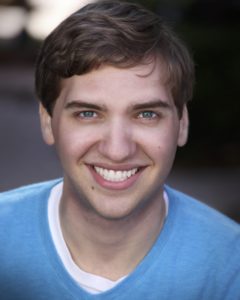 Ethan Ray Parker (L.M.) is THRILLED to be back at RMRT! He was last seen on the RMRT stage as Jerry Lee Lewis in Million Dollar Quartet during the 2016 season. He has since performed the role 6 other times, garnered a total of 4 BroadwayWorld regional theatre award nominations, and won an Atlanta Suzi Bass Award for his performance as "The Killer". Besides regional theatre work, Ethan has also played piano and sang with Holland America Cruise Lines in a show called Billboard Onboard. He is so excited to return to one of his favorite places and rock out on the keys again in Pump Boys and Dinettes! He dedicates his performance to his grandfather.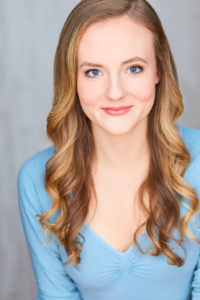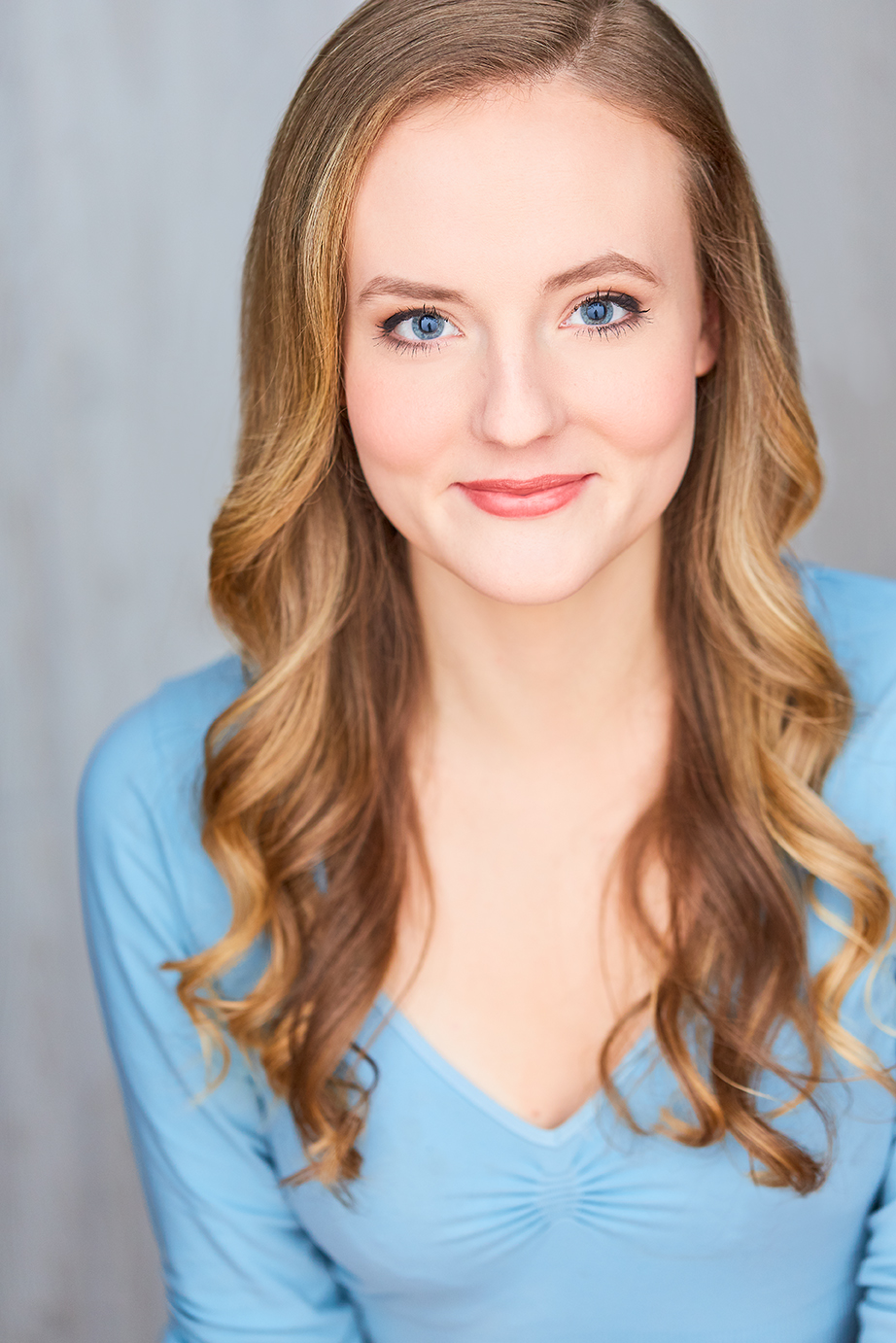 Maya Rowe (Grace, Sibella, Ensemble, Rhetta Cupp) is absolutely thrilled to be performing in some of her favorite shows this summer! She graduated in May from Chicago College of Performing Arts, and is excited to start her professional journey here at Rocky Mountain Rep. Some of her past favorite roles include Margot in Legally Blonde, Wendla in Spring Awakening and Titania in A Midsummer Night's Dream. As an avid chocolate enthusiast, she'd like to thank Cadbury Chocolate for always being there, and of course her beautiful family and friends for their constant love… "I don't know what I'd do without you!"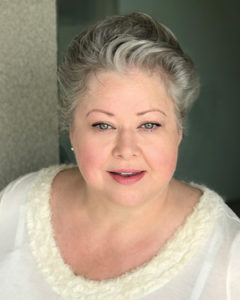 Sharon Sachs (Miss Hannigan, Miss Shingle, Jeanette) is a lover of lake swimming and is grateful to spend a summer in Grand Lake with the impressive Rocky Mountain Repertory Theatre. Last summer she received the Outstanding Individual Performance Award as "Miss McGery" in CPA Theatrical's Numbers Nerds at Playwrights Horizons as part of the New York Musical Festival (NYMF). Miss Sachs also received a Joseph Jefferson Award nomination for her work as "Madame Thenardier" in Drury Lane Oakbrook's Les Miserables. Sharon originated the role of Valencia Pilgrim in Steppenwolf Theatre's World Premiere production of Kurt Vonnegut's Slaughterhouse Five. She spent ten seasons on Chicago's Goodman Theatre stage in A Christmas Carol as several Dickensian characters. Some favorite roles include "Jan" in Grease, the nurse in Romeo and Juliet, "Maggie Jones" in 42nd Street, and "Pooh Bear" in Winnie The Pooh. Sharon has also recurred and guest starred in several notable television series: Will and Grace, GRIMM, Episodes, Weeds, Dexter and Two Broke Girls, to name a few. Sharon is also an award-winning Costume Designer and dresser to the stars as a member of Local 769 and 768 Wardrobe Unions. As a matter of fact, she worked as an actor in the Lyric Opera of Chicago's production of The Marriage of Figaro wearing the costume she stitched. She was born and raised in Rockford, Illinois, along with a handful of successful theatre artists. As always, love to my folks, family and friends. GO ROCKFORD! I dedicate my performances to the inimitable talents of Dorothy Loudon, Jane Carr, and Kathleen Freeman, who originated these roles and left an impression on audiences and a valuable guide for me.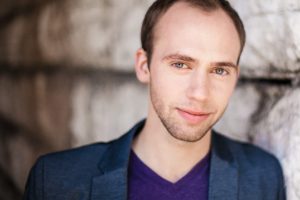 Neil Stratman (Rooster, Ensemble/u.s. The D'Ysquiths, Ethan) is ready to get lifted… literally. Hailing from Chicago, this place is over 7,000 feet higher in elevation, so he's ready to live the high life. Again, literally. Some favorite Chicago credits include Little Shop of Horrors (Williams Street Rep), The Who's Tommy (Paramount), and Jacques Brel & The Lonesome Losers of the Night (Theo Ubique). A proud Illinois Wesleyan alumni, he'd like to thank Michael, Jeff, and all of RMRT for trusting him just a little too much. Follow his writing and overall shenanigans at neilstratman.com!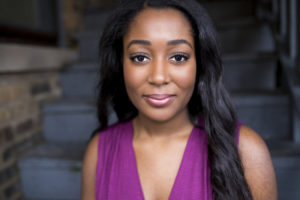 Tyler Symone (Ensemble) is a Michigan native who currently lives in Chicago, IL and attends Columbia College Chicago. Since she has been in Chicago, some of her favorite credits include 9 to 5 (Firebrand Theatre), A New Brain (Theo Ubique), High Fidelity (Refuge Theatre Project), They're Playing Our Song and Little Me (Porchlight Music Theatre). Tyler is ecstatic to be spending the summer doing what she loves in the beautiful Rocky Mountains and spending time with a magnificent group of people. Tyler's website is tylersymone.com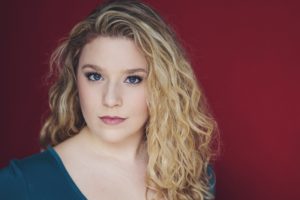 Katherine "Viv" Viviano (Ensemble) is thrilled to be making her debut at Rocky Mountain Repertory Theatre in beautiful Grand Lake! In May, she received her BFA in Musical Theatre from Millikin University. Go Big Blue! Most recently, she was seen as Carlotta in Phantom of the Opera. Other Millikin credits include 9 to 5 (Missy/Female Ensemble), Mauritius (Mary), and The Addams Family (Ancestor). She spent the fall of 2017 studying at the Globe Theatre in London. Katherine has enjoyed performing in three New Musicals Workshops held at Millikin, working with the emerging musical theatre writing teams of Miller & Tysen, Carner & Gregor, Kooman & Diamond and Braverman & Hassler. Regional credits include A Chorus Line (Maggie), Hairspray (Amber), Crazy for You (Tess), and Xanadu (Kira). This fall, Katherine is excited to be moving to her new home- Chicago, Illinois! She sends her deepest appreciation and love to Miller Marley School of Dance and Voice, her loving family and Grandma El for always being her number one fan.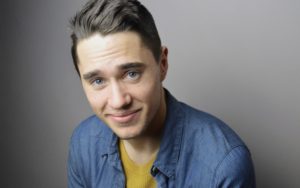 P. Tucker Worley (Jackson) is a Colorado native and is very excited to be back in Colorado for RMRT's Pump Boys and Dinettes. Tour credits include Mamma Mia! (Worklight Productions), Peter Pan 360 (Herrick Entertainment) and Oliver! (Networks). Regional credits include Comedy of Errors and Julius Caesar (Chicago Shakespeare Theater), Sita Ram (Lookingglass Theatre Company) and several productions at the Arvada Center here in Colorado. Training B.F.A.; Roosevelt University. Tucker would like to thank the cast, crew and creatives for their hard and dedicated work and his family for their undying love and bravery. Follow @p._tucker on Instagram. Be Brave.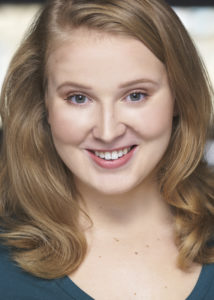 Heather Zurowski (Ensemble, Georgie Bukatinsky) is overjoyed to make her Rocky Mountain debut. A Chicagoland native, she spent the past year in Memphis, TN at Playhouse on the Square where she played some memorable roles as Martha in Heathers the Musical, Kitty in Perfect Arrangement, Lady Bug in James and the Giant Peach, and Joan in Fun Home. Heather received her BFA in acting at Western Michigan University in Kalamazoo, MI. Other favorite roles include Nanny in Baby with the Bathwater, Olympia in Big Love, and Fiona in Shrek. Check out more about Heather at heatherzurowski.com or @hzurowsk on Instagram. She'd like to thank Mama, Papa, Marek, and the rest of her loved ones across the country.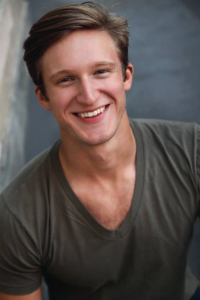 Marek Zurowski (Bert Healy, Ensemble/u.s. Monty Navarro, Keno) is delighted to be performing in beautiful Colorado again, but joining the RMRT summer company for the first time! Born and raised just outside Chicago, but currently living in NYC, Marek has worked at theaters across the country, but most recently he was touring with Jekyll and Hyde in South Korea. Special thanks to his parents and girlfriend for their constant support. The most thanks to his sister Heather whom he is SO FREAKIN' EXCITED to be working with for the first time! marekzurowski.com
GUEST ARTISTS: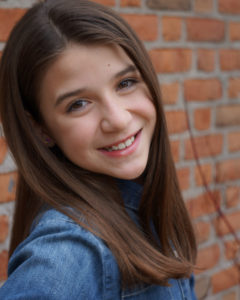 Bridget Brown (Patsy, u/s Annie) lives in Cherry Hills Village, CO, but spends most of the summer here in Grand Lake. She is excited to be appearing on the main stage after several summers with the RMRT youth programs including the role of Tinker Bell in last year's production of Peter Pan, Jr. Bridget is immensely grateful to her mom, dad, and even her little brother for supporting her and making this dream possible.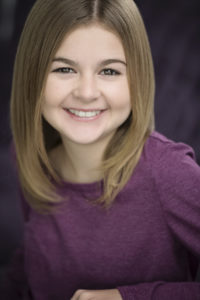 Avery Chaput (Duffy) is always fully dressed with a SMILE…and she is thrilled to be a part of Annie at RMRT! Avery made her way to the stage for the first time when she was 6 years old, and she hasn't looked back. She has performed in many shows in Parker and Castle Rock, CO, including: Mr. Popper's Penguins (Billie Popper), Willy Wonka (Veruca Salt), Alice in Wonderland (Alice), and many others. Avery has a bucket list for her theater dreams, and she thanks the directors and team for giving her this chance to mark Annie off her list! Avery would also like to thank her voice coach and dance teacher for always pushing her to do her best, and her family for their support.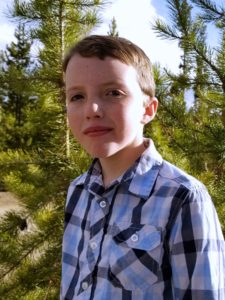 Daniel Kelm (u/s Nathan) is 11 years old and will be attending East Grand Middle School in Granby, CO in the fall. He is excited to have the opportunity to be the understudy of "Nathan" in The Full Monty! Daniel has performed in RMRT's youth theater productions the last 2 years where he discovered his love of acting. He would like to thank the staff at RMRT Program for their support. When Daniel isn't performing, he can be found signing with the school choir or playing baseball and football. He would like to give a huge shout out to his Mom, Bubba, Grammy and his sister, Shaila, for always making sure he gets to his rehearsals and practices.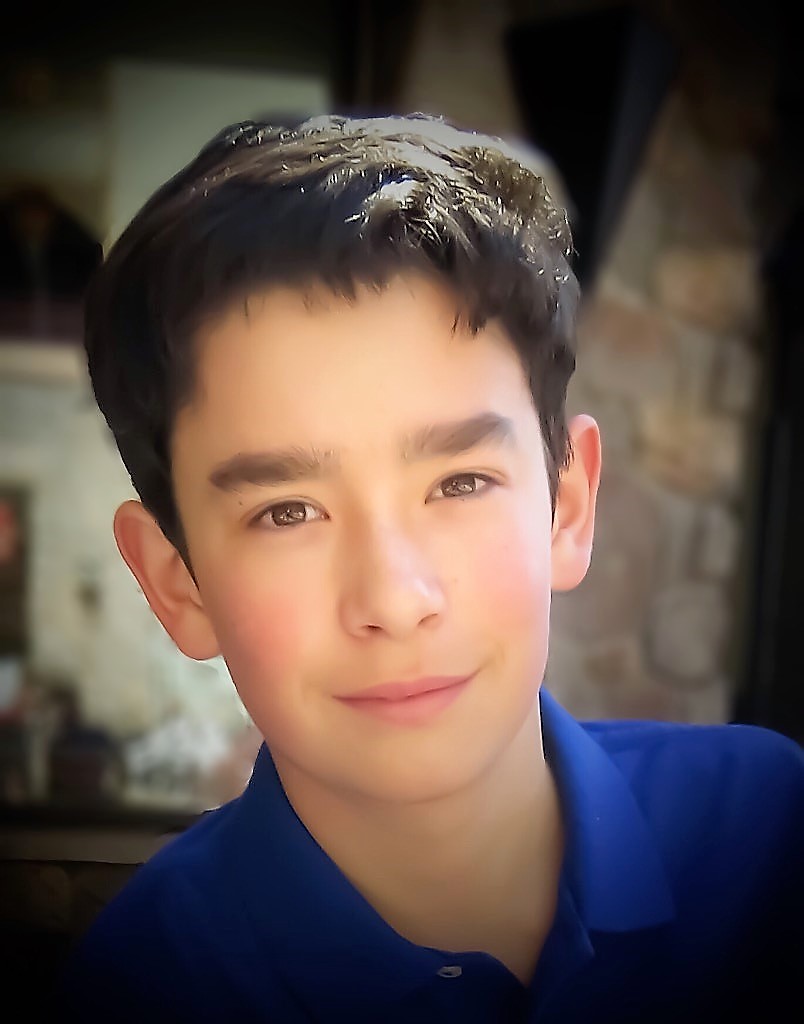 Brody Lineaweaver (Nathan) is honored to be back for his third summer. RMRT has a very special place in his heart. He previously played Pugsley in Addam's Family and Gavroche in Les Miserables. Some of his other favorite roles include John in Fun Home with Miners Alley Playhouse; four seasons of A Christmas Carol with the Denver Center Theatre Company, Young Kourken in I am Alive with Well Orchestrated Madness, Michael in Billy Elliot, Freddy in School of Rock, and Mowgli in The Jungle Book with The Breckenridge Backstage Theatre. He is going into the 8th grade, and when not acting, he's playing soccer or skiing. He would like to thank his mom, dad and sister Riley for all their support and Michael and Jeff for the opportunity. Thank you for supporting live theatre!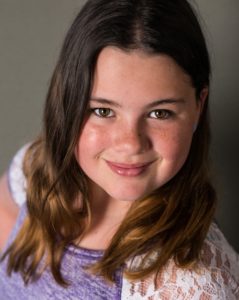 Sierra Matz (Annie) is incredibly excited to make her RMRT debut! Sierra is a 12 year old Colorado native who has been active in musical theatre for many years; she recently starred in the West Coast premier of A Little Princess (CenterStage Theatre), had so much fun performing in Joseph and the Amazing Technicolor Dreamcoat (BDT Stage), enjoyed lead roles in Mulan, Jr and The Sound of Music (Eldorado Theatre), and has many other performances under her belt. Sierra is represented by the Donna Baldwin Agency in Denver, and can be seen in various commercials and print ads. Sierra gives big thanks to the RMRT family, her singing and acting teachers, and all of her family who made this possible!! www.rachelmatz0.wixsite.com/sierramatz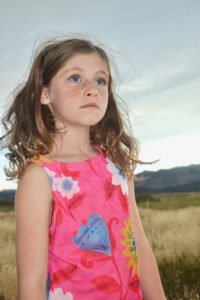 Daisy O'Brien (Molly) is 9 years old and so excited to be a part of Annie! She is from Longmont, CO and when she's not acting, she loves ninja (known as the Ninjanado), legos, music, and snuggling her stuffed piggies. She has done many shows, but her favorite so far is The School of Rock with Centerstage Theatre Company. Daisy's dream role is Mimi in Rent – though she won't be old enough for that for a few years! Until then, she'll keep singing her way on stage every chance she gets. Annie is definitely going to be a favorite.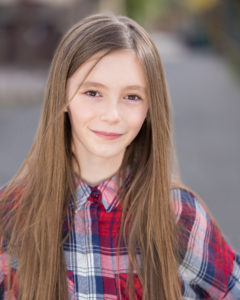 Helen Reichert (Tessie) is thrilled for her debut at RMRT and to spend the summer with her new Annie company family in beautiful Grand Lake. Helen's favorite roles have included Fan, Want, and Belinda Cratchit in A Christmas Carol with the Denver Center Theatre Company over the last 3 seasons, Lanie (keyboardist) in School of Rock with the Breckenridge Backstage Theatre, and Titania in A Midsummer Night's Dream (for which she received the DPS Shakespeare Festival Spirit Award). Helen spent last summer in Steamboat Springs at Perry-Mansfield and previously has trained with DCPA Education and the Rocky Mountain Conservatory Theatre. Helen would like to give a shout out to her acting instructor, Jessica Austgen, and vocal coach, Traci Kern, who have helped guide her, as well as her mom, brother and dog Marvin for their support. And, of course, she wants to thank her dad who reminds her that he expects to be mentioned when she wins an Oscar. Helen attends St. Anne's Episcopal middle school in Denver and spends her spare time making jewelry, infant blankets and natural soaps and lotions.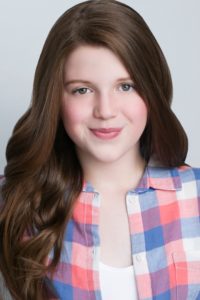 Jazmine Strader (Ruby)is so excited to be making her debut as Ruby in RMRT's production of ANNIE! Jaz dances competitively as a part of the ProTrak team at Synergy Dance Academy in ColoradoSprings. She has been in private voice training for 5 years and is a member of the Advanced Women's Choir and the Academic Arts Academy of Eagleview Middle School. She was selected for Colorado All-State choir in 2017 and is regularly a featured soloist, singing the National Anthem in such venues as the Olympic Training Center. Jaz has participated in RMRT's Youth Theater Program, as well as other community children's theater programs. Jazmine is dedicating her performances to her honorary Aunt and Uncle, Roger and Susan Brandt, who first introduced her family to their love of Grand Lake and RMRT. She would like to thank her wonderful family, especially her sister Emily, for all of their love and support.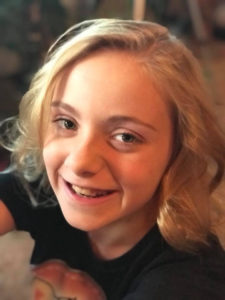 Zandra Paige Walker (Applesauce) is 12 years old and excited at the opportunity to be an orphan in Annie! She has always loved RMRT productions and has dreamed of this chance since she was 7 years old. Zandra has participated in RMRT's youth theater productions for the past 5 years, and she would like to thank all her instructors. She attends East Grand Middle School in Granby Colorado, and her favorite role was acting and singing as the Big Bad Wolf for the EGMS Big Bad Musical this year. She would also like to thank her mom, Pattie Appleby and Lori Oury for their help with her voice and thank her dance instructor, Jena Anaya with The Studio in Granby, Co.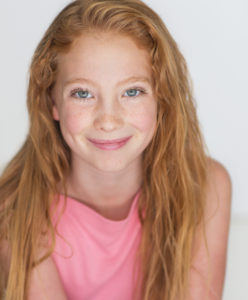 Justice Warner (July) is thrilled to be a part of Annie! She attends Denver School of the Arts, and her favorite past role has been Summer Hathaway in School of Rock. Justice would like to thank Melissa Williams, her mom, her dad, and yes, even her sister! Thanks for always being there!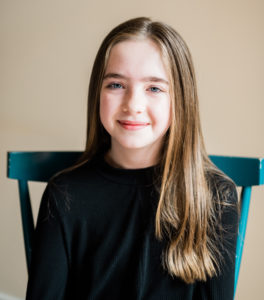 Anabelle Wheeler (Pepper) lives in Denver, CO with her mom, her dad, her brother, Henry, and her dog, Hugo. She has been coming to Grand Lake since she was born and has participated in the RMRT youth theatre program for the past 4 summers. She is thrilled to be performing with the professional company for the first time this summer! Favorite past roles include Peter Pan (Peter Pan) and Aladdin (Aladdin). She is therefore very much looking forward to playing a girl part for a change. Big thanks to Mom, Dad and Henry, and a very special thank you to Grandma and Grandpa for all their support.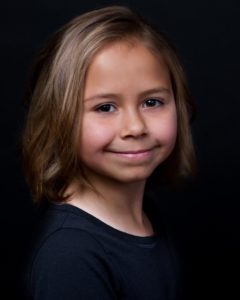 Chloe Wilson (Kate) is 8 years old and attends Parker Performing Arts School. She is thrilled to be making her debut with RMRT! She loves to sing and was a finalist in the Douglas County 'Stars of Tomorrow' premier talent show. She also won her age category in the vocal competition for the second year in a row in the 'Night of the Stars' state talent show. Chloe was cast as a Who in the spring musical Seussical at her school and a Farquadette in Shrek Jr. She would like to thank Michael and Jeff for selecting her to be part of this wonderful production and many thanks to her Mom, Dad and family for all their love and support.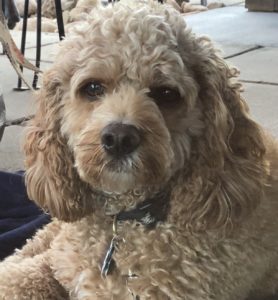 Duffy Freeman (Sandy the dog — Annie): Duffy is thrilled to be a part of the RMRT season and to play this dream role. Duffy is proud of his Cockapoo heritage—the original hybrid dog! Duffy is a graduate of Black Paw boarding school for dogs where he learned his many onstage talents. This three-year-old is friendly, outgoing and has a playful nature while also being very much a people pleaser. When not on stage you may find Duffy kayaking on Grand Lake or hanging near his favorite Grand Lake eatery —The Sagebrush! He sends his thanks to the family he lives with in Grand County—the Freemans—for helping to advance his theatrical career. Duffy hopes you enjoy the show! Woof!
DIRECTORS & DESIGNERS: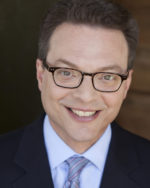 Michael Querio (Executive Artistic Director, Music Director: Annie, The Full Monty, Pump Boys and Dinettes. Director: Gentleman's Guide…) is a pioneer of Rocky Mountain Rep, now returning for his 14th year as Artistic Director and 24 years with RMRT. Over the years, Michael has helped produce over 80 productions on the RMRT stage, and in that time he has seen the stage from many angles – in the orchestra pit as Music Director and pianist, under the spotlight as an actor (Forever Plaid 2000, West Side Story 1998, Titanic 2016, and as understudy Officer Krupke in West Side Story 2017), and in front of the stage as Artistic Director. Favorite productions include Hands On A Hardbody, Urinetown, Pirates of Penzance, The 25th Annual Putnam County Spelling Bee, Chess, How To Succeed…, Ring of Fire, and Titanic. In addition to his work with RMRT, Michael is an accomplished conductor, teacher, arranger and pianist for organizations in Chicago and throughout the Midwest, and enjoyed teaching kids in schools for over 25 years. As a singer, he has performed with the Chicago Symphony Chorus and now enjoys vocal coaching for musical theatre performers, as well as other professional groups. Michael is proud to hold degrees from the University of Illinois and Illinois Wesleyan University, and is proud that RMRT was recognized as Outstanding Regional Theatre by the Colorado Theatre Guild's Henry Awards in 2014.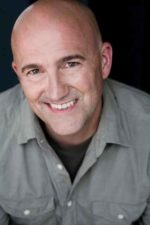 Jeffery Duke (Artistic Associate, Director and Co-Choreographer: Annie and The Full Monty, Director: Pump Boys and Dinettes) is entering his 15th season at RMRT and feels fortunate to be a part of this wonderful company. He has directed and choreographed over 30 shows for RMRT, including last year's Mamma Mia and West Side Story. Other favorites include Les Miserables, A Chorus Line, Carousel, Chess, Shrek, The Drowsy Chaperone, Titanic and Almost Heaven among others. Jeff is honored for being recognized with a Denver Post Ovation Award for his work along with Jennifer Lupp on All Shook Up. Jeff also received a 2016 Henry Award nomination for his work on Disney's Little Mermaid. He has also enjoyed success as an actor in numerous professional musical theatre productions in Chicago. Jeff has been a featured vocal soloist with members of the Chicago Symphony Orchestra and is a member of the Chicago Symphony Chorus, an ensemble that was awarded two 2010 Grammy Awards for their Verdi Requiem recording. He is also a singer on the Grammy nominated score of Steven Spielberg's movie Lincoln. Jeff conceived, produced and directed the critically acclaimed live concerts and recordings Second City Divas in Chicago. Jeff has also recorded and toured with the vocal ensemble Table for 5. He is a member of Actors' Equity Association and American Guild of Musical Artists. Jeff would like to thank the RMRT Board of Trustees, the town of Grand Lake and all of our patrons for their support of live musical theatre! Enjoy the show!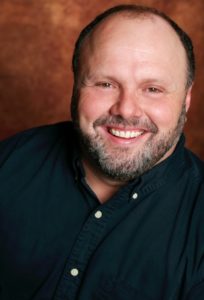 Jesus Perez (Resident Costume Designer) is thrilled to be returning to Grand Lake and his family in the mountains for his 14th season! During the rest of the year living in Chicago, Jesus has the privilege of being the Artistic Director of Chicago Kids Company, Theatre for Children! (Now entering their 26th year). In his free time, Jesus is a freelance Costume designer with J2 Costumes working with such theatres as Light Opera Works, St Ignatius' Harlequins, Porchlight Musical Theatre, Circle Theater, Marriott Lincolnshire Theatre, and Chicago Shakespeare Theatre. He won the Ovation Award from the Denver Post for Beauty and the Beast in 2005 at RMRT and The Henry Award for RMRT's production of Disney's The Little Mermaid. He is also the humble recipient of two Jeff Awards (non equity wing) for Mack and Mabel and Urinetown, nominated with other Jeffs for Gentlemen Prefer Blondes and Can Can, and won the BroadwayWorld.com "Best Costume Design" award for Best Little Whorehouse in Texas. Jesus is always thrilled to share Grand Lake with his friends and especially his family. Thank you to Jane DeBondt for her endless work and amazing talent. There is no way we could do any of this without you. God Bless. Now make sure when you see Benita (MOM) you say, Hola!
Clark Ausloos (Choreographer) received his BFA in Musical Theatre and Dance from The University of Wisconsin Stevens Point. He has performed, consulted on, directed and choreographed numerous productions, including Shrek, A Chorus Line, The Music Man, Forever Plaid, You're A Good Man Charlie Brown, 42nd Street, Hello Dolly, Footloose as well as the National Tour of Seussical! He has worked across the country teaching acting, music, dance and leadership as well as with Inside Broadway, teaching ESL students in Brooklyn. Clark also served as the Artist in Residence at Utah State University. Clark previously owned and managed Next Stage Studios, A Private Performing Arts Studio in Northwest Ohio, which offered private instruction and group classes in theatre and music. Clark is also a member of Actors Equity Association and is a nationally certified Personal Trainer and Fitness Nutrition Specialist through the National Academy of Sports Medicine. Clark holds an MA in Counseling and is a Licensed Professional School and Clinical Counselor in the State of Ohio; and is currently earning his PhD in counselor education. Thirteen summers ago, Clark first stepped on to the Rocky Mountain Repertory stage, and he has enjoyed being a part of the professional Summer Theatre community ever since!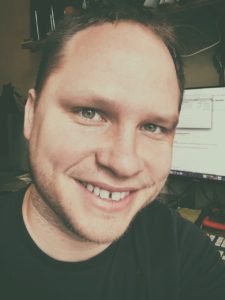 Joseph A. Burke (Lighting & Projection Designer) is excited to return to Rocky Mountain Repertory Theatre. Based in Chicago, Joseph specializes in lighting and projection design for live performance. Recent credits include: Women Laughing Alone With Salad (TheaterWit) Elf The Musical (Paramount Theatre), Paddle to the Sea (Third Coast Percussion), Mary Poppins The Musical (Children's Theatre of Charlotte), West Side Story, Newsies, and Mamma Mia (Rocky Mountain Repertory Theatre), and The Christians (Steppenwolf Theatre). Joseph was nominated in 2016 by the Joseph Jefferson Awards committee for his projection design on 1984 at Steppenwolf Theatre. His art has also been seen at The House Theatre of Chicago, Chamber Opera Chicago, Cleveland's Playhouse Square, Cleveland Public Theatre, Imagine Exhibitions, Museum of Contemporary Art-Chicago, Northwestern University, and The Poetry Foundation. www.josephaburke.com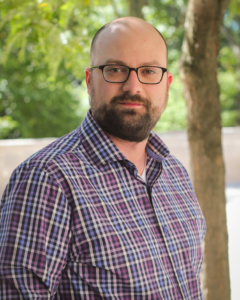 Reuben Lucas (Summer Scenic Designer) has designs that have been seen onstage at the Denver Center Theatre Company, National Theatre Conservatory, Theatre Aspen, Indiana Festival Theatre, Rocky Mountain Repertory Theatre, Curious Theatre Company, Indiana Repertory Theatre and others. He is the head of the graduate scenic design program at Indiana University in Bloomington where he continues his freelance design career as well. Before Indiana University, he was a Chicago-based freelance associate scenic and exhibit designer on museum and theatre projects at various national companies. Additionally, he served as the resident scenic design associate at the Denver Center Theatre Company for four years. Reuben received his MFA from University of Illinois at Urbana-Champaign and is a member of United Scenic Artists Local 829.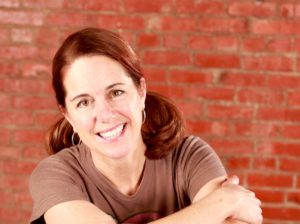 Jennifer Lupp (Choreographer) This makes Jennifer's 10th season to choreograph with RMRT. How lucky! Special thanks to Jeff and Michael for continuing to create such a wonderful theatre experience in the mountains and asking her to be a part of it. Recent shows she has choreographed for the RMRT stage include: Mamma Mia, Titanic, 42nd Street, Shrek, Peter Pan, and her personal favorites…Chess and The Drowsy Chaperone. Jen has performed and choreographed in Chicago, Wisconsin, Oklahoma and has toured nationally. She now lives in Oklahoma with her husband, two sons and two dogs. Jennifer is also a member of AEA and SDC. Much love to her family: K.C., Patrick, Jackson, Doc, and Roxi… and to her theatre family here at RMRT!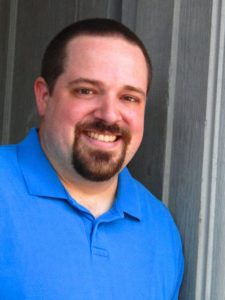 Chris Pyfrom (Sound Designer & Production Manager) is excited to return to RMRT for his second season. He graduated from LSU with an MFA in Theatre Technology and Design and currently serves as the Technical Director for the University of South Florida School of Theatre and Dance in Tampa, FL. Sound Design credits include Mamma Mia!, Disney's Newsies, West Side Story (RMRT) Shrek the Musical TYA (Playmakers); In the Heights (New Venture Theatre); Avenue Q, Beauty and the Beast, CATS, Chicago, Dracula, Evita, Plaid Tidings, RENT (Theatre Baton Rouge); Crazy for You, All Shook Up (Center Stage Performing Arts Academy); Carrie the Musical and Five Flights (LSU Theatre). See more of his work at ChrisPyfrom.com. Chris would like to thank his wife, Mary, for sharing his love of theatre and for taking care of their daughter while daddy is away.
Randall Baptiste (Master Electrician) is a twenty-three-year-old technician from Atlanta, Georgia. He graduated from Columbus State University with a BFA in Design/Technology, with a focus in Lighting Design. He has worked at various regional theaters across Georgia, including the State Theater of Georgia, The Springer Opera House. He has also held a position as the Lighting Coordinator of the RiverCenter for the Performing Arts, a roadhouse in Columbus, Georgia. Randall loves all things lighting and often spends most of his time looking up videos of amazing light shows. He believes that every production is an opportunity to learn something new and is excited to see what this summer and Rocky Mountain Rep has in store for him.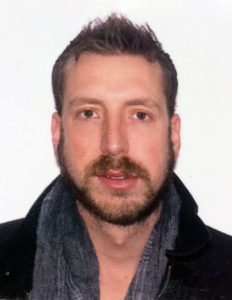 Kent Barrett (Fall Scenic Designer) is a multi-disciplinary theatrical designer and artist who has developed a wide-ranging body of work and established a national and international presence on the performance scene. Kent currently teaches theatrical design and new technology at Dickinson College. Kent is a former company member with The Wooster Group, an NEA Grant recipient and instructor at MIT. A prolific technologist, Kent's works have been seen at venues such as The Park Avenue Armory, La MaMa, Signature, The Public Theatre and The Lincoln Center as well as internationally in fourteen different countries. In addition to his work in theater, dance and performance, Kent has also collaborated widely on independent films, art installations, and with various architectural lighting firms. Kent is thrilled to be returning to RMRT, his home away from home for many years, and would love to thank the community of Grand Lake, and Jeff and Michael for some of the best times of his life. If you would like to see more of Kent's work, you can find it at www.KentBdesign.com
IN THE PIT: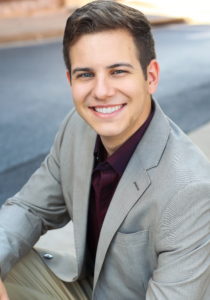 Greg Paladino (Assistant Music Director & Piano/Conductor) returns for his fifth season at RMRT! He is excited as always to be collaborating with the music team as an orchestrator and keyboard programmer. Such a musically diverse season is a joy to help construct, both above and below the stage. From his previous position as staff accompanist at James Madison University, this fall he will be pursuing a MM in Music Direction at Arizona State University. Grand Lake continues to be a creative nexus and a home-away-from-home, for which he is extremely grateful. Thanks to the numerous family and friends whose support is never forgotten.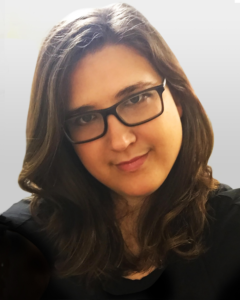 Christina Cruder (Woodwinds) from Cleveland Ohio, is a graduate of Carnegie Mellon University with a Master's Degree in Music and a Bachelor's Degree in Music from the University of Florida. Some of her recent work includes performances with national tours of: IL Divo, Celtic Thunder, Indigo girls, SuperTramp, Alan Parson's Project, Disney at the Movies, Frankie Valli, Video Games Live and Zelda Symphony. Recently she has toured with The Nebraska Theatre Caravan's A Christmas Carol and has played in: West Side Story, South Pacific, La Cage Aux Follies, Once Upon a Mattress, You're a Good Man Charley Brown, Mikado, Sister Act, Ghost, and Chorus Line.
Todd Hale (Bass) is excited to be returning to Grand Lake. When not in the pit, he can be seen playing jazz, classical and rock music. He would like to thank his family, Michael and Jeff.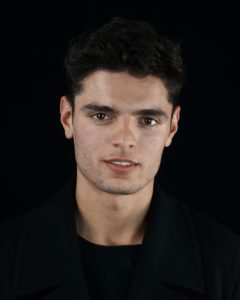 Chris Karabelas (Drums/Percussion) is a drummer and percussionist based in Nashville, TN, with a background in early R&B, Rock, Funk, Latin, and other groove-centric styles. Be it on stage with 9-time Grammy Award winner Sheryl Crow or underneath the stage in a pit orchestra, Chris creates a solid backbone for whomever he performs with, keeping everyone relaxed and locked in the pocket. His pit credits range collegiate to professional—Parade, 9 to 5, Fiddler on the Roof, and On the Town (Belmont University) Ring of Fire, Almost Heaven, and Million Dollar Quartet (Infinity Theatre Company) Mamma Mia!, Newsies, and West Side Story (Rocky Mountain Repertory Theatre): "…Chris Karabelas… is not only brilliant in every beat without overpowering everyone, but also dead on target with his timing whether he's looking at the other musicians or not." -broadwayworld.com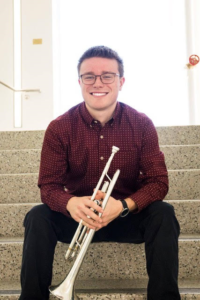 Connor Pietrzak (Trumpet) hails from the cold corner of the world, Eau Claire, Wisconsin, and is thrilled to be in Grand Lake for his first season with RMRT. He is accustomed to the gloomy shadows beneath the stage, appearing in numerous productions in Wisconsin and Minnesota, including Fiddler On the Roof and James and the Giant Peach, both as a trumpet player and conductor. Connor would like to thank his parents Tom and Michelle and sister Carley for their love and support, his friend and mentor Mr. Baca for his guidance, and Jesus Christ for the many blessings in his life.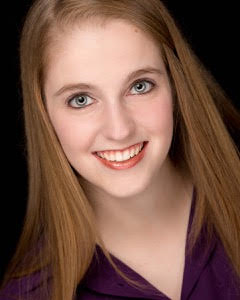 Sarah Pool (Second Keyboard) has just finished her Master's degree in Vocal Coaching from Oklahoma City University and is thrilled to be joining the RMRT family for her first season! Her last show at OCU was Bernstein's On the Town and she was a music director last summer at Post Playhouse for Crazy for You, Chicago, and Shrek. Prior to that, she spent 2 years as the music directing intern at PCPA where she music directed conservatory projects (RENT and Urinetown) and was the assistant for Mainstage shows (favorites include In the Heights, Lend Me a Tenor: the Musical, and Beauty and the Beast). Sarah would like to thank her family and her wonderful fiancé Andrew for their constant love and support.
OFF STAGE: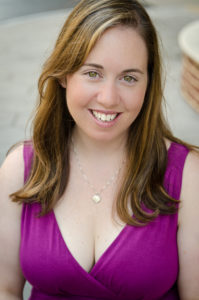 Amy Radebaugh (Stage Manager & Company Manager) is delighted to be returning to RMRT for her sixth summer and fifth fall in the beautiful town of Grand Lake! She has spent the majority of her professional career living and working in Atlanta, GA, at the Atlanta Lyric Theatre, Alliance Theatre, and Georgia Aquarium. Favorite RMRT shows of Amy's include Almost Heaven, West Side Story, Million Dollar Quartet, Rock of Ages, Hands on a Hardbody, and A Chorus Line. Amy would like to thank her parents for all their continued love and support. She would also like to thank Michael and Jeff for giving her the opportunity to spend another season in the mountains!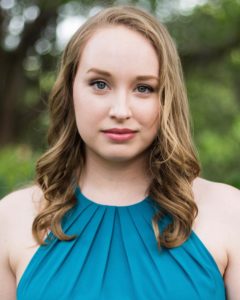 Kelsey Abberger (Scenic Charge Artist) is overjoyed to be returning to RMRT for a second season as their Scenic charge artist! A graduate of the Florida State University Theatre program, Kelsey is an avid artist in all disciplines from scenic art to performance and beyond (she's even sticking around to understudy the fall show this season!). She is so thankful to Michael and Jeff for the opportunity to be out in Grand Lake for another summer, and she sends her family and her dog lots of love and appreciation from the Rockies!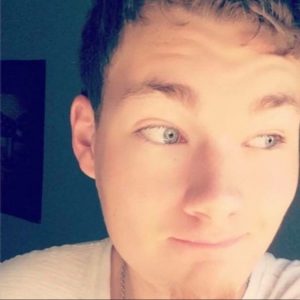 Grey Conderman (Sound Engineer, summer & Sound Designer, fall) is a graduate from SUNY Potsdam with a BA in Theatre and a Minor in Production and Design. He has worked in both equity and non-equity theaters in many positions, both in and out of NY. Grey has just finished working in Alaska as the Production Intern with the Sitka Fine Arts Camp, being the Assistant Technical Director as well as helping and working with his passion of Sound. Grey has worked in Lighting, Directing, Stage Managing, Back Stage Crew and even Acting in the field of Theatre. As well as teaching Technical Theatre to grades 6-10. Some of Grey's credits include being nominated for the KCACTF (Kennedy Center American College Theater Festival) Sound Design Award for The Servant of Two Masters and The Bacchae of Euripides, Sound Engineer/Operator for Rachel Laurin's Organ Recital, Sound Technician and Operator for John Lehrer/ACDA (American College Dance Association) Festival, and most recently as the Sound Designer/Engineer for The Addams Family in Sitka.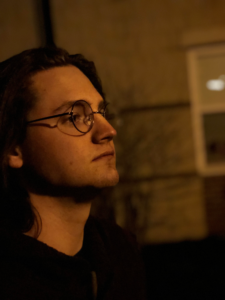 Benjamin Eckert (Carpenter) is a 20 year old Carpenter from Columbus, OH. He is currently seeking his BFA in Design and Technology from Otterbein University. After spending the first 20 years of his life driving past fields of corn and soy beans, he was finally ready to escape the Midwest and have the opportunity to work somewhere in the beautiful Rocky Mountains, even just for a few months. Ben is excited to return to school and work on shows this fall such as Big Fish, Macbeth and Hayfever!"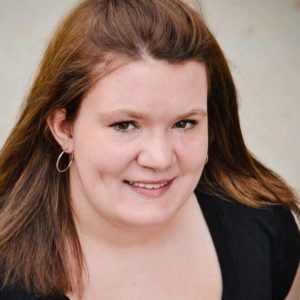 Elisa Glavin (Follow-Spot Operator) is thrilled to be once again be spending her summer with Rocky Mountain Repertory Theatre. She started in 2013 and soon discovered her love for her hometown theatre. Recently she's gotten to assist Christal McDougall with the shows at the local high school and has fallen in love with getting to work with these students and develop their theatre passion. Favorite credits include A Chorus Line, Legally Blonde, Hairspray and Rock of Ages. She would like to thank her parents for being so supportive, Michael and Jeff for allowing her to come back for six seasons, and her Mavericks Grille family for being so flexible with her summer schedule.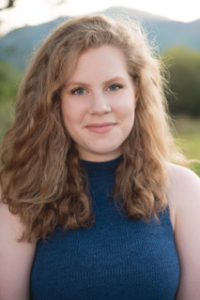 Hannah Heil (Child Guardian for Annie) is thrilled to have just graduated from Steamboat Springs High School and to rejoin the RMRT family for her last summer home before heading to college to pursue a Musical Theatre degree. You may remember her from the 2013 and 2014 summer seasons and countless youth theatre shows. Since her last performance on the RMRT stage, Hannah has attended several precollege musical theatre summer programs, was awarded a medal at the International Thespian Festival for a "Superior" musical theatre performance in 2016, and has performed in ten shows with her high school's drama troupe. This season, she is very excited to be working behind the scenes as the child guardian for the little orphans in Annie. She would like to send tremendous thanks to the RMRT team for welcoming her back and her insanely loving, supportive, and wonderful family for all the smiles, especially Ben.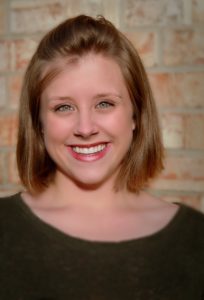 Catheryn Hooper (Assistant Stage Manager & Props Manager) is delighted to be back in picturesque Grand Lake with Rocky Mountain Repertory Theatre. Her recent tour with the Missoula Children's Theatre allowed her to experience Mountains all over the West Coast, and she can conclusively say that these are her favorite. Some of her favorite assistant stage managing credits are RMRT's last season's Mamma Mia! and West Side Story, as well as Suessical at her Alma Mater. Her favorite properties credits include Joseph…Dreamcoat and Hunchback of Notre Dame with the Alluvion Stage company in Virginia and A Little Night Music at PFamily Arts in Texas. She is, as always, grateful for her family and friends and their love and encouragement, and to her baby sisters who inspire her to keep pursuing her dreams.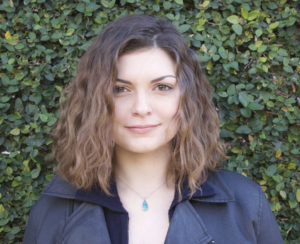 Sophia Jacobson (Stitcher) is a Colorado native and a recent graduate from the Savannah College of Art and Design with a BFA in Fibers. She is beyond excited to be joining RMRT for the first time for the 2018 Summer Season. Sophia's fascination with sewing, garment construction and elaborate theater costumes brought her to Theatre Aspen, during the summer of 2015, as a costuming intern. Following RMRT's Summer Season she hopes to further her training in theater arts, expand her education and work toward getting her pilot's license! She would like to thank Carla Donelson for introducing her to RMRT, her generosity, and exceptional friendship.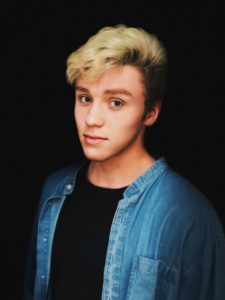 Andy Jump (Costume Intern) is currently attending Illinois Wesleyan University as a BFA in Music Theatre. He has been involved with many of their productions this past year including Wardrobe Crew for Dancing at Lughnasa as well as South Pacific. This is his first time working with Rocky Mountain Rep, and he is so incredibly excited for this opportunity.
Henry Kacik (Electrics Intern) is an aspiring actor and theatre technician. He played the role of Snowboy in West Side Story last summer at RMRT. Henry will be going into his junior year at Middle Park High School. He has played a number of roles at his high school's theatre program including Seymour in Little Shop of Horrors, Leaf Coneybear in The 25th Annual Putnam County Spelling Bee, and Ja'Keith Gill in Rock of Ages. He also designed the lights for Rock of Ages. Henry would like to thank his mom and dad for all their support in getting him where he is today.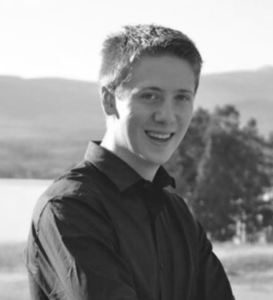 Blake Mills (Electrics Assistant) is grateful to be given another opportunity to be involved for his 8th season here at the Rocky Mountain Repertory Theatre. He just finished his Sophomore year in college and is studying Computer Science and Theoretical Physics, with a minor in Piano. He is thankful that he's recently had the opportunity to share his love of theatre by teaching high school students about technical theatre. He would like to thank his family and friends for always being so supportive and loving.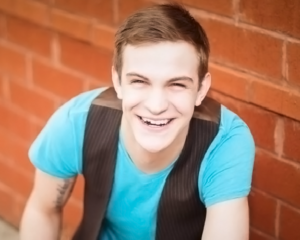 Cody Tellis Rutledge (Scenic Charge Artist) originally from McMinnville, TN, graduated from the University of Memphis in Memphis, TN, with a BFA in Theatre with a double emphasis in Musical Theatre and Technical Production. Some favorite performance credits include: Princeton/Rod in Avenue Q, Moritz in Spring Awakening, Orin in Little Shop of Horrors, Jack in Into the Woods, Snail in A Year With Frog and Toad, Sonny in Xanadu, and Pinocchio in Shrek . Cody has also designed and scenic painted for companies such as Crane River Theatre, Central Piedmont Summer Theatre, Cumberland County Playhouse, Tennessee Shakespeare Company, Arts Center of Cannon County, along with M.T.S.U. and University of Memphis. He is currently the Assistant Scenic Designer/Props Master at Charleston Stage in Charleston, SC.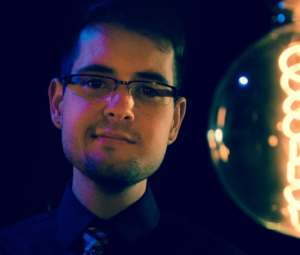 Michael Shoaf (Assistant Lighting Designer) is very excited to work at Rocky Mount Repertory Theatre this season as this is his first summer working with the company. Michael currently works at East Carolina University in Greenville, NC as the resident Lighting and Sound Designer. He is pleased that he gets the opportunity to work in a variety of theaters on his summers off, as it enables him to bring back knowledge and technique for his students in North Carolina. In his spare time he likes to work on his Christmas light display that was featured on ABC's Great Light Fight television show. Michael has also never visited the state of Colorado and looks forward to seeing what it has to offer.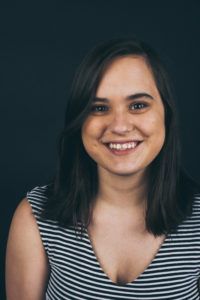 Lindsey Smithers (Carpenter) is thrilled to be working with RMRT this summer. This is her first professional theatre job and she feels extremely blessed to have this opportunity. She is currently enrolled in University in Tennessee where she will be going into her junior year of school as a Theatre/Film double major. She would like to thank all of her friends for being there for her and her family for supporting her decision to move across the country to experience theatre and Colorado in all its beauty.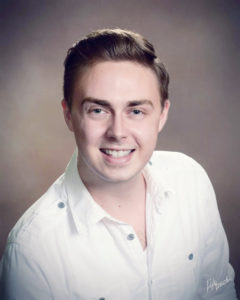 Connor Speck (Wardrobe Manager) is a Chicago based costume and graphic designer spending his first summer with Rocky Mountain Repertory Theatre. As his work frequently keeps him indoors, he is glad for the change of scenery and the opportunity to work on the 2018 season. His previous credits include costume design for Collaboraction Theatre in Chicago on devised pieces for social change, and wardrobing Candide, Peter Pan, and Gypsy, at Music Theatre Works in Evanston. The breadth of works he enjoys takes him to all types of theatre, and no matter the altitude, he is always excited to meet new people and create art.
FRONT OF HOUSE: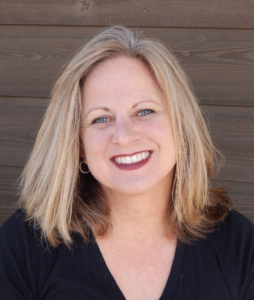 Christal McDougall (House Manager) is delighted to be back on the RMRT team this season! Although she has spent time as a performer, she's most comfortable working behind the scenes. As a middle school English and drama teacher in Lafayette, she directed shows for nine years and still serves on the board of directors for Boulder's BDT Academy, which sponsors professional productions for young audiences and theatre camps for students of all ages. Currently she is a teacher and theatre director at Middle Park High School in Granby. Many thanks to Michael, Jeff, and the Youth Theatre staff for giving her students the opportunity to work and perform during the summer – and to the RMRT board members and patrons who support youth theatre in Grand County throughout the year.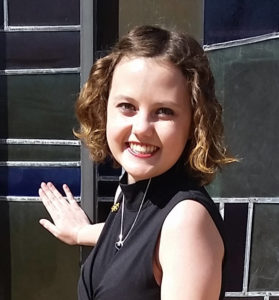 Amanda Debevec (Assistant House Manager) is delighted to be joining the RMRT party this summer! A Grand Lake native, Amanda is no stranger to the arts. She performed with RMRT's youth programs for 12 years as well as countless school productions and has always had a love for live theatre! She is a rising sophomore at Stephens College in Missouri where she is pursuing a degree in Event and Convention Management and a minor in Graphic Design. Amanda can't imagine spending her summer in the Rocky's any other way. Love to her parents for always supporting her crazy decisions, DJ and Britt, and Christal for keeping her on the straight and narrow.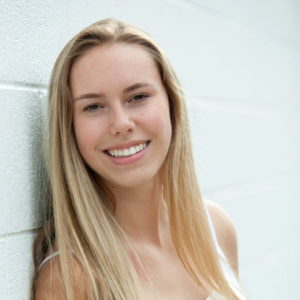 Anna Prior (Box Office Manager) is ecstatic to be a part of the Rocky Mountain Rep. team this season and can't wait to spend another summer in her home away from home: Grand Lake! She is a rising sophomore at The Ohio State University. As a Colorado native, Anna grew up attending RMRT shows, volunteering, and participating in the Youth Theatre program. At OSU, she is a member of the Women's Glee Club and performed in Off The Lake's production of The Hunchback of Notre Dame. Anna sends a warm 'thank you' to Michael and Jeff for this incredible opportunity; to her parents for their never-ending love and support; and to Joel, LB, Anna L. and Steph for putting up with her all these years!