The RMRT Company is comprised of actors, musicians and technicians from all across the country. Each year, over 1,200 artists audition and apply to become a member of this talented ensemble. Our company showcases some of the finest talent in the nation.
Our 2017 Company
ON STAGE: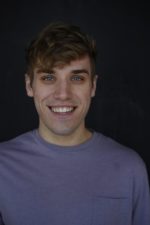 CJ Bathiany (Eddie, Crutchie, Indio)
is beyond thrilled to be making his RMRT debut! He is originally from Northern Kentucky, but recently graduated from Southern Illinois University with a BFA in Musical Theatre and plans on moving to NYC in the fall. Some of his favorite SIU credits include: Peter and the Starcatcher (Smee), A Little Night Music (Henrik), and The Addams Family (Lucas Beineke). He has also performed with Cedar Point, McLeod Summer Playhouse, and Three Act Theatre in NYC. He feels so grateful for this opportunity! Many thanks to his amazing & always supportive friends & family, as well as the RMRT team, and of course, God.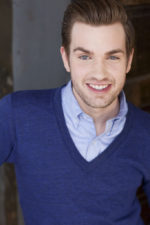 Jack Bartholet (Almost Heaven)
is delighted to return to RMRT! He was last here [in the old theatre] in 2009 where he appeared as Frederic in Pirates of Penzance, Dean in All Shook Up and the ensemble of Brigadoon. In the seven years since, he has graduated from the Chicago College of Performing Arts, moved to Brooklyn, NY and appeared in many productions. Favorites include Claude in Hair [The Little Theatre On The Square and Cohoes Music Hall], Leaf Coneybear in Spelling Bee, and Younger Brother in Ragtime. Jack produced and performed sold-out solo cabaret shows [ongoing] at New York City's oldest continuing cabaret theatre/off Broadway performance space The Duplex and The Phoenix Artist Club in London, England. He sang backup for Alan Cumming Sings Sappy Songs with The New York City Gay Men's Chorus at Carnegie Hall and in Our Lady J's Gospel Choir at Joe's Pub. For the best year of his life and to the most exciting year to come, Jack dedicates his performance to his fiancé, Joe. It's good to be back!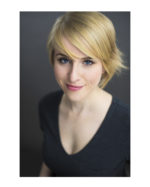 Matilde Bernabei (Almost Heaven)
couldn't be more tickled pink to return to Grand Lake. Her love affair with RMRT began in 2013 when she performed throughout the summer, fall and Christmas season and continued the following summer. Some of her favorite RMRT roles include Judy (A Chorus Line), Kelli Mangrum (Hands on a Hardbody), Woman (Ring Of Fire) and Hagrid the Pirate (Peter Pan). Matilde currently lives in Brooklyn as a singer songwriter/voice instructor and clowns at kids' parties. Special shout out to brother Julian and "all the most" for her mama, Gretchen.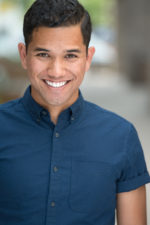 Chris Carranza (Ensemble, Davey, Chino)
is so excited to be making his Rocky Mountain Debut this summer! He is currently pursuing a B.A. in Musical Theatre at the University of Northern Colorado and is originally from San Bernardino, California. Some of his favorite past roles include Chino in West Side Story (UNC), Doodle in The Transition of Doodle Pequeño (UNC), Ancestor in The Addams Family (Little Theatre of the Rockies), and L.A. in Gypsy (Little Theatre of the Rockies). He would to give a shout out to his MT class at UNC for being so loving and his parents, siblings, and "fam" for all of their love and support. All glory to God!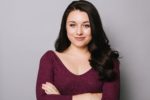 Suzanna Champion (Lisa, Katherine Plumber, Francisca)
is so thrilled to be returning to RMRT! Looking back, it's been an amazing journey! Beginning in 2014 with Les Miserables, to Addams Family (Wednesday), Million Dollar Quartet (Dyanne) Home for the Holidays, and this 50th Anniversary season, being a part of the RMRT family for the last four years has been a wonderful blessing. In October, she released her first album of original songs, titled Little Love which is available on iTunes, Spotify, and in the lobby! She then moved to NYC, and while she loves being in the big apple, she's glad to be back at her favorite place, with her favorite people. Thanks to my family and friends, and to Michael and Jeff. I never cease to be amazed by God's goodness! Psalm 106:1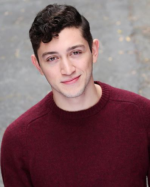 Devin Cortez (Ensemble, Race, Bernardo)
is from Los Angeles and is a recent grad of the BFA Musical Theater program at Emerson College in Boston. He has worked professionally in regional theaters, TV/Film, as well as in educational settings. Recent theater credits include; Sid/Pajama Game (Park Playhouse NY), Barrett/Titanic (Emerson Stage MA), Cliff/Cabaret (Fringe Festival UK), Billy/42nd Street (Rose Center CA), Ladahlord/James and the Giant Peach (Emerson Stage MA), Soloist/Page to the Stage (Musical Theater West CA), and Joe/Spitfire Grill (Emerson Stage MA). TV/Film credits include; Young Peter/I Love You, Man (Dreamworks), Jake/Skyrunners (Disney XD), Mailboy/Cougartown (ABC), Young Chuck/Chuck (NBC). Devin has performed alongside Susan Egan at her concerts in CA, as the lead singer of the Kennyville Band in Pittsburgh PA, as well as a soloist in a Shoshana Bean concert. Devin would like to thank his Mom, Dad, and Melina for their support. www.devincortez.com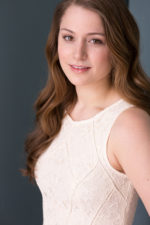 Paige Daigle (Sophie Sheridan, Buttons, Graziella)
is so delighted to be back, once again, in her home away from home: Grand Lake! Recently, Paige was honored to be a part of the Chicago debut of the folk musical My Name Is Annie King (Rosalie). Colorado theatrical credits include: Boulder Dinner Theatre's Addams Family (ensemble, u/s Wednesday), Rocky Mountain Repertory's 42nd Street (Gladys), Rock of Ages (Constance, u/s Sherrie), Titanic (Kate Mullins) and The Little Mermaid (Arista). Paige obtained her BFA in Musical Theatre at Columbia College Chicago and some of her CCC credits include: Oklahoma! (Laurey Williams), Violet (Young Violet), Arcadia (Thomasina), and Language of Angels (Allison). She is honored to be working with such talented, creative people. Thanks/Love to her family and friends for their constant love and support!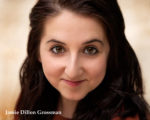 Jamie Dillon Grossman (Rosie, Specs, Anybodys)
is unbelievably stoked to be returning to RMRT. Last summer she was seen in Rock of Ages (Regina), Titanic (Bellboy), and The Little Mermaid (Adella/Ensemble). Jamie most recently finished touring with ArtsPower National Touring Company performing The Monster Who Ate My Peas. Other credits include: The Full Monty (Georgie), A Little Night Music (Fredricka), and Reckless (Pooty). Proud UofA Grad 2016! Thanks to Avalon Artist Group and much love to Mom, Dad, Carly, Jeff, Michael, Grandma Moskowitz, and her pug Sheldon.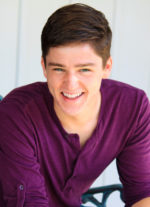 Eric Hansen (Ensemble, Finch, Baby John)
is excited to be making his Rocky Mountain debut this season. He is currently based out of Chicago where he was born and raised. Favorite credits include Hairspray (IQ), A Grand Night For Singing (Ft. Singer/Dancer), It's A Wonderful Life: A Live Radio Play (Freddie Filmore), Spamalot (Ensemble), and Beauty and the Beast (Ft. Dancer). Thank you to Michael, Jeff, and the RMRT staff for allowing him this opportunity to work in this beautiful place. Thanks and much love to God, mom, dad, family, and friends for their love and support over the years!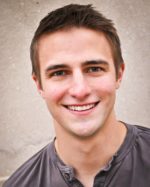 Jens Jacobsen (Almost Heaven)
is thrilled to be back for another fall in beautiful Grand Lake. You might remember him as Sparky in Forever Plaid. He studied at Belmont University and at the Stella Adler Studio of Acting in NYC. Recently, he has been performing around the country and world on the Oceania Regatta (Production Singer/Vocal Captain), in My Way: A Frank Sinatra Tribute (Male Swing) at Theatre at the Center near Chicago, and in Dogfight (Eddie) with the Street Theatre Company in Nashville. He would like to thank his family for their continued support through the years, and especially his sister for dragging him into that first high school musical audition.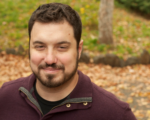 Josh Kellman* (Bill Austin, Joseph Pulitzer, Doc)
is utterly delighted for his sixth season with RMRT. Favorite roles here include Gomez Addams, Nathan Detroit, Jim "Baller" Haller, Mrs. Meers, Major General Stanley, Cogsworth, Vice Principal Douglas Panch, and Jim Haller again. This past year found Josh starting his own company, Empirical Theatre. Producing works all along the East Coast, March saw a production Off-Off Broadway of Moliere's Don Juan, while the company ventured to Richmond, VA in April for an immersive production of John Steinbeck's Of Mice and Men. In October, Josh will be directing Empirical's production of Not about Nightingales, a lesser-known Tennessee Williams gem. When not performing, Josh is so, so proud to be a Crisis Worker for The Trevor Project, the leading national organization for providing crisis intervention and suicide prevention to LGBTQ youth. You are never alone! *Actor's Equity Association member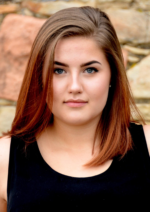 Hannah Lehman (Ensemble, Minnie)
is thrilled to be spending her third summer with RMRT. Her past productions at the Rep. include 42nd Street and Titanic; her favorite educational productions include In the Heights, Drowsy Chaperone, and CATS. Behind the scenes, Hannah works with the RMRT Youth Theater Program and as a dance teacher for BDT Academy in Boulder. She will be attending Columbia College Chicago in the fall as a freshman for musical theater. She would like to thank Michael and Jeff for this amazing opportunity and her family for their undying love and support.
Logan Marks (Ensemble, Jack Kelly, Pepe)
is thrilled to be making his Rocky Mountain Rep. debut! What better year than in the theater's 50th season?! A native of Boston, Massachusetts, he is incredibly excited to be out here exploring the west! This past May, Logan graduated from Western Carolina University with a BFA in Musical Theatre. Previously, he has performed at the Priscilla Beach Theater, Reagle Music Theater, Allenberry Playhouse, Haywood Arts Regional Theatre, and Dollywood Theme Park, as well as in countless productions at WCU! Many thanks to his friends and family for their endless love and support. Enjoy the show!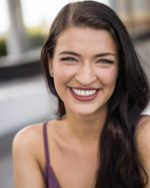 Lexie McEntire (Ensemble, Maria)
is a rising junior at Belmont University where she studies Musical Theatre. Her favorite regional credits include Maria in West Side Story (Little Theater of Alexandria), Dance Ensemble in Evita (Studio Tenn & TPAC), Dance Captain for In the Heights (Street Theatre Company), and Ilse in Spring Awakening (Little Butterfly Theater). At Belmont University she has had the opportunity to perform as Essie in Parade and Maria in 9 to 5. Lexie is thrilled to be making her RMRT debut! Lexie thanks her parents and her incredible teacher, Jo Lynn Burks. Special thanks to her big sister, Savannah, for calling her "Maria" as a nickname ever since the two discovered the movie as kids and for always believing in her.
Jay McGill (Sky, Morris Delancey, Tony)
Originally from Canada, and a current resident of NYC, Jay is thrilled to get to spend this summer performing in his favorite part of the country. A proud graduate of CCM at the University of Cincinnati, Jay played Tin Man/Hickory on the recent National Tour of the Wizard of Oz and has appeared in two summer seasons at West Virginia Public Theatre. Jay's voice can be heard on PBS Kid's Super Why as Aladdin and as Hugh the Cougar in Paws and Tales". He also appeared in Being Erica on Soapnet/Hulu and The Latest Buzz and Wingin' It on Family Channel. Much thanks to Mom, Dad and the Price Group. Enjoy the show!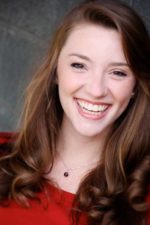 Kristin O'Connell (Tanya, Ensemble,Velma)
is truly over the moon to be back at RMRT for her fourth season. You might remember her as Fantine in Les Miserables, Maggie in A Chorus Line, and Emma in Jekyll & Hyde. Over the past couple years, Kristin has had the opportunity perform in Japan on two occasions. In 2015, she played Slue Foot Sue at The Diamond Horseshoe at Tokyo Disneyland, and this past Christmas, she performed as a featured singer in Broadway Christmas Wonderland at Theatre Orb in Tokyo. Other regional credits include Maria in The Sound of Music, Emily in Menken's A Christmas Carol, and Thea in Spring Awakening. Kristin holds a B.F.A. in Musical Theatre from the Chicago College of Performing Arts. Kristin is also thrilled to marry the man of her dreams and fellow RMRT alum Sean Pack this year. Love and thanks to her Mom, Dad, Amy and her Grand Lake family for letting her spend another glorious summer here!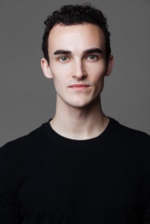 Drew Porrett (Ensemble, Henry/Snyder, Action)
is beyond thrilled to be making his debut at Rocky Mountain Repertory Theatre for their 50th Anniversary! With a killer 2017 season, he could not be more excited to perform in Grand Lake, Colorado. He is from Yale, MI, and has recently graduated from Western Michigan University with a B.F.A. in Musical Theatre Performance. His favorite credits include: Frank Shultz in Showboat (Western Michigan University), Mister Mistoffelees in Cats (Clinton Area Showboat), Will Parker in Oklahoma! (Tibbits Theatre), and Ensemble in Fiddler on the Roof (Western Playhouse), Thoroughly Modern Millie (Western Michigan University), and Steam Heat (Mason Street Warehouse). Drew's last project was assistant choreographing The Wiz, under Monique Haley. His love for choreographing has recently blossomed, and he is excited to see where it will take him in his near future. He is very thankful for his family's continued love and support, and enjoys taking them on his adventure.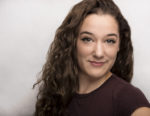 Kristin Rebera (Ensemble, Anita)
is unbelievably excited to be making her Rocky Mountain Rep debut this year! Kristin is entering her third year of study in the BFA Musical Theatre program at Oakland University in Rochester, Michigan. She has been lucky enough to be involved in shows like A Chorus Line, Alice, The House of Bernarda Alba, and The Adventures of Pinocchio. When she's not in the theatre, you can find her writing in her journal, practicing yoga, playing her guitar, and taking care of her beloved house plants. She is thankful for her friends and family, almost past the point of words. Their love and support has been pivotal in her growth both as an actor and as a human being.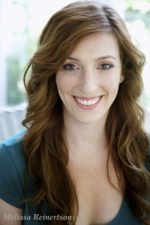 Melissa Reinertson (Donna Sheridan, Medda Larkin, Clarice)
is delighted to be spending her summer at RMRT! She splits her time between San Francisco and Chicago, where some of her favorite credits include: Scrooge in Love! (Belle, TBA Nomination), LIZZIE (Bridget Sullivan, TBA Nomination, SFBATCC Nomination), Priscilla: Queen of the Desert (Diva), The Producers (Ulla), Urinetown (Hope Cladwell), and 110 in the Shade (Lizzie Curry). She has studied acting at American Conservatory Theater, Shakespeare with Susan Hart & Jeffrey Carlson, and graduated from UCLA's School of Theatre, Film, & Television with a B.A. in Musical Theatre. Thank you for joining us in the theater and sharing the love! www.melissareinertson.com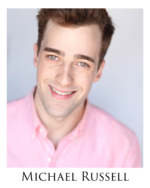 Michael Russell (Pepper, Romeo/ Roosevelt, Riff)
is excited to be in the Rockies this summer for his Rocky Mountain Premiere! He is a recent graduate from the University of Central Oklahoma with a BM in Musical Theatre and a minor in Business Administration. He originally hails from Columbia, South Carolina and hopes to see the east coast soon. Favorite credits include Mike (A Chorus Line) and Tony Manero (Saturday Night Fever), Spamalot (Casa Mañana), Catch Me If You Can (Uptown Players). Many thanks to Mom, Dad, Rob, and all the wonderful RMRT staff! @itsm_russell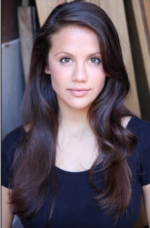 Kyra Sorce (Ali, Mush, Consuela)
is originally from Los Angeles, California. She grew up studying different forms of dance at the Debbie Allen Dance Academy, Yuri Grovgriev School of Ballet, and Joffery Jazz & Contemporary Program. She sets to graduate Spring 2018 from Chicago College of Performing Arts at Roosevelt University (CCPA), BFA in Musical Theatre with a Dance Empasis. Her most recent credits include Chess; at Porchlight Music Theater, Legally Blonde; CCPA Productions, The Recital; at ImprovOlympic Chicago (IO), and was privileged to attended the Jacobs Pillow Dance Festival 2016. She is truly humbled to be currently dancing at the beautiful Rocky Mountain Repertory Theatre. Huge thanks to Mom and Dad for being amazing career role models, and for their unconditional love and support.Chance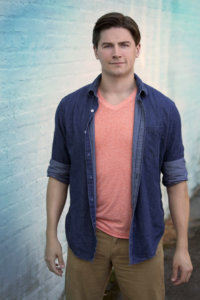 Chance Michael Wall* (Sam Carmichael, Wiesel, Schrank)
is so very excited to return to Grand Lake for the 50th anniversary! He made his debut at RMRT in Fall of 2013 in Ring of Fire. Chance hails from Winder, GA and received his B.F.A at Valdosta State University. Since graduating, he has been working for companies across the country including, Peach State Summer Theatre, Texas Shakespeare Festival, and Cumberland County Playhouse. Grand Lake is one of his favorite places, and he is overjoyed to be back! He would like to thank his family and friends for their undeniable love and support!"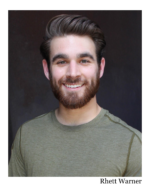 Rhett Warner (Ensemble, Spot Conlon, Diesel)
is thrilled to be making his debut at Rocky Mountain Repertory Theatre! He is a rising senior at Texas Christian University, pursuing a BFA in Musical Theatre. Most recently, Rhett was seen at Lyric Stage in Dallas, TX as a featured dancer in the world premiere of the musical Quanah. Other Dallas Regional credits include: Anything Goes (Dance Ensemble), Aida (Dance Ensemble) and Catch Me if You Can (Dance Ensemble). At TCU, Rhett has been a featured ensemble role in three of their MainStage Shows: Guys and Dolls, A Day in Hollywood/A Night in The Ukraine, and The Best Little Whorehouse in Texas.
Rhett recently costume designed the world premiere of Mister Major and the Minor Wife, which was produced by Theatre TCU. When Rhett is not in a show or at the costume studio, he is either at the gym teaching Zumba, or eating queso. He thanks his family for their unyielding support.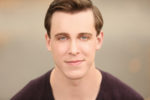 Benjamin Wolfred (Harry Bright, Oscar Delancey, Krupke)
is excited to join the Rocky Mountain Rep family! Ben is a Southern Gentlemen at heart, having been born and raised in Virginia and complete with a love for sweet tea. Being from Virginia he holds dear to him the ORIGINAL mountain range, the Appalachians, but the "Little Brother" Rockies are okay too. Ben has been travelling all over the country the past four years performing in a variety of shows. Some of his select favorites include A Christmas Carol (Fred), She Loves Me (Stephen Kodaly), and How to Succeed in Business Without Really Trying (Ensemble). Enjoy the show!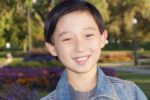 Harrison Hauptman – Guest Artist (Les, Newsies)
from Denver is 10 years old and absolutely thrilled to make his Rocky Mountain Repertory Theatre debut as Les in Newsies. Harrison recently played Billy in School of Rock with Centerstage Theatre Company and Harry Potter in HP and the Prisoner of Azkaban with the Wolf Theatre Academy. Harrison also participated in the RMRT Youth Theatre Workshop the last two summers learning from the talented teachers and loving everything about RMRT. He is eternally grateful for the opportunity to be part of this amazing family! He thanks his parents, younger sisters, family, friends and teachers for their love and support!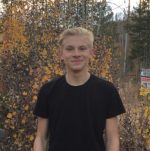 Henry Kacik – Guest Artist (Snowboy, West Side Story)
is a local actor from Fraser, Colorado. He currently goes to Middle Park High School and participates in MPHS Drama Club. Previous roles include Seymour Krelborn in Little Shop of Horrors and Newton Fuller in George Washington Slept Here. He is trained through Perry-Mansfield's Young Artist Intensive in Steamboat, as well as the Rep's own Teen Theatre Academy. Henry is very happy and thankful to be here and would like to thank his parents for everything they do and for supporting him.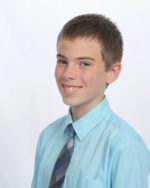 Sean Whitson – Guest Artist (Jojo, Newsies)
is thankful to return to Grand Lake for his third summer with RMRT (previously performing as Gavroche in Les Miserables and Pugsley in The Addams Family). Other credits include Willy Wonka (Mike Teavee) at The Vintage Theatre, Oliver! (Dodger) at Jesters Dinner Theatre, and Red Ranger Came Calling at the Aurora Fox Theatre. Sean loves music, guitar, sports, and is excited to start high school in the Fall. Sean would like to thank Michael and Jeff for another opportunity to be on the RMRT stage.
DIRECTORS AND DESIGNERS: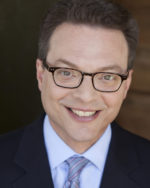 Michael Querio (Executive Artistic Director, Music Director: Mamma Mia!, West Side Story, Almost Heaven. Director: Newsies)
is a pioneer of Rocky Mountain Rep, now returning for his 13th year as Artistic Director and 23 years with RMRT. Over the years, Michael has helped produce over 80 productions on the RMRT stage, and in that time he has seen the stage from many angles – in the orchestra pit as Music Director and pianist, under the spotlight as an actor (Forever Plaid 2000, West Side Story, Titanic),and in front of the stage as Artistic Director (The Addams Family, Hands On A Hardbody, Urinetown, Seussical, Pirates of Penzance, The 25th Annual Putnam County Spelling Bee, Guys and Dolls, Jekyll & Hyde, How To Succeed…, Ring of Fire, Rock of Ages). In addition to his work with RMRT, Michael is an accomplished conductor, teacher, arranger and pianist for organizations in Chicago and throughout the Midwest. As a singer, he has performed with the Chicago Symphony Chorus, and now enjoys vocal coaching for musical theatre performers, as well as other professional groups. He has also inspired the hearts, minds and voices of young artists as a faculty member at the North Shore Country Day School in Winnetka, Illinois for over 20 years. Michael is proud to hold degrees from the University of Illinois and Illinois Wesleyan University, and is proud that RMRT was recognized as Outstanding Regional Theatre by the Colorado Theatre Guild's Henry Awards in 2014.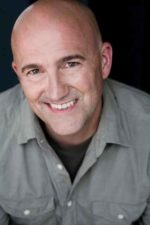 Jeffery Duke (Artistic Associate, Director: Mamma Mia!, West Side Story, Almost Heaven; Songs of John Denver)
is entering his fourteenth season at RMRT and celebrating his 11th year as Artistic Associate. He feels so fortunate to be a part of this staff that is committed to bringing the highest caliber of musical theater to Grand County! He has directed and choreographed over 20 shows for RMRT, including 42nd Street, Les Miserables, Shrek, A Chorus Line, Carousel, Footloose, Chess, Anything Goes, Drowsy Chaperone, Beauty & The Beast, among others. Jeff is honored for being recognized with a Denver Post Ovation Award for his work along with Jennifer Lupp on 2009's All Shook Up. He has also directed for Windy City Performing Arts, Hudson Corporation, and Judson College. Jeff has enjoyed success as a performer and has appeared in over 20 professional musical theatre productions in Chicago. Jeff has been a featured soloist with members of the Chicago Symphony Orchestra and is a member of the Chicago Symphony Chorus, an ensemble that was awarded two 2010 Grammy Awards for their Verdi Requiem recording. Jeff conceived, produced and directed the critically acclaimed live concerts and recordings Second City Divas in Chicago (CDBaby.com). He created, manages and performs with vocal ensemble Table for 5. The ensemble performs throughout the United States, has several recordings and frequently collaborates with the Chicago Brass Quintet (tablefor5.com). He is also a singer on the Grammy nominated score of Steven Speilberg's movie Lincoln. He is a member of Actors' Equity Association and the American Guild of Musical Artists. Jeff would like to thank the RMRT Board of Trustees, citizens of Grand Lake and all the patrons who support live theater! Enjoy the shows!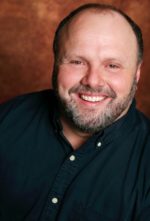 Jesus Perez (Resident Costume Designer)
is thrilled to be returning to Grand Lake and his family in the mountains for his 13th season! During the rest of the year living in Chicago, Jesus has the privilege of being the Artistic Director of Chicago Kids Company, Theatre for Children! Now entering their 25th year. In his free time, Jesus is a freelance Costume designer, with J2 Costumes, working with such theatres as Light opera Works, St Ignatius' Harlequins, Porchlight Musical Theatre, Beverly Arts Center and Circle Theater. This year Jesus has added Marriott Lincolnshire Theatre, and Chicago Shakespeare Theatre for the Premier productions of Madagascar, the musical. He won the Ovation Award, from the Denver Post for Beauty and the Beast in 2005 at RMRT. He is also the humble recipient of two Jeff Awards (non equity wing) for Mack and Mabel and Urinetown, nominated with other Jeffs for Gentlemen Prefer Blondes and Can Can, and won the BroadwayWorld.com Best Costume Design award for "Best Little Whorehouse in Texas". Jesus is always thrilled to share Grand Lake with his friends and especially his family – Benita, Clyde, and the rest of those crazy nieces and nephews. P.S. They have already booked their trip for the next year—Grand Lake and RMRT does that to people! Thank you to Suzanne Mann and Jane DeBondt for their endless work and their amazing talents. There is no way he could do any of this without you. God Bless.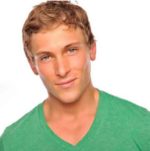 Clark D. Ausloos (Choreographer)
received his BFA in Musical Theatre and Dance from The University of Wisconsin Stevens Point. He has performed, consulted on, directed and choreographed numerous productions, including Shrek, A Chorus Line, The Music Man, Forever Plaid, You're A Good Man Charlie Brown, 42nd Street, Hello Dolly, Footloose as well as the National Tour of Seussical! He has worked across the country, teaching acting, music, dance and leadership as well as with Inside Broadway, teaching ESL students in Brooklyn. Clark also served as the Artist in Residence at Utah State University. Clark previously owned and managed Next Stage Studios, A Private Performing Arts Studio in Northwest Ohio, which offered private instruction and group classes in theatre and music. Clark is also a member of Actors Equity Association and is a nationally certified Personal Trainer and Fitness Nutrition Specialist through the National Academy of Sports Medicine. Clark holds an MA in Counseling and is a Licensed Professional School and Clinical Counselor in the State of Ohio. This Fall, Clark is entering the Doctoral Program in Counselor Education at the University of Toledo. Twelve Summers ago, Clark first stepped on to the Rocky Mountain Repertory stage and he has enjoyed being a part of the professional Summer Theatre community ever since!
Joseph A. Burke (Projection Designer)
is excited to join Rocky Mountain Repertory Theatre for the first time. Currently residing in Chicago, Joseph specializes in theatrical lighting and projection design. Recent credits include: Cinderella: The Remix (The Theatre School at Depaul University), The Great and Terrible Wizard of Oz (The House Theatre of Chicago), Earthquakes in London (Steep Theatre) and The Christians (Steppenwolf Theatre). Joseph's art has also been seen at Case Western Reserve University, Chamber Opera Chicago, Cleveland's Playhouse Square, Cleveland Public Theatre, Imagine Exhibitions Incorporated, Museum of Contemporary Art-Chicago, Northwestern University, Stephens College, The Poetry Foundation, Travesty Dance Group, Spartan Theatre Company, and Writers' Theatre. www.josephaburke.com
Katie Gruenhagen (Lighting Designer)
is thrilled to be joining the production team at Rocky Mountain Rep. Katie is a freelance designer based out of Denver and received her M.F.A. in Lighting Design from Indiana University. Past designs include: Hand to God (Curious Theatre Company), The Addams Family (Little Theatre of the Rockies), First Date (Lake Dillion Theatre Company), Elephant and Piggie (Omaha Theater Company), The Few (Boulder Ensemble Theatre Company), Once Upon a Mattress and The American Clock (Metropolitan State University). For Indiana University: Romeo and Juliet (award winning design at the 2014 Southeastern Theater Conference), Into The Woods. www.katiegruenhagen.com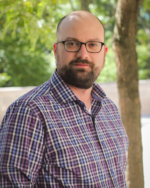 Reuben Lucas (Summer Scenic Designer)
Reuben's designs have been seen onstage at the Denver Center Theatre Company, National Theatre Conservatory, Theatre Aspen, Indiana Festival Theatre, Curious Theatre Company and Indiana Repertory Theatre. He is the head of the graduate scenic design program at Indiana University in Bloomington and continues his freelance design work as well. Before Indiana University, he was a Chicago-based freelance associate scenic and exhibit designer on museum and theatre projects at various national companies and Broadway. Also, he served as the resident scenic design associate at the Denver Center Theatre Company and has worked with other notable companies such as the Santa Fe Opera, Milwaukee Repertory Theatre, Pennsylvania Shakespeare Festival, Hope Summer Repertory Theatre, and others. Reuben received his MFA from University of Illinois at Urbana-Champaign and is a member of United Scenic Artists Local 829.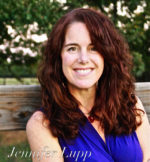 Jennifer Lupp (Choreographer)
is grateful and overjoyed for the opportunity to return to beautiful Grand Lake. This marks her 10th season to choreograph with RMRT! Special thanks to Jeff and Michael for continuing to make this theatre such a 'jewel'! Sweet thanks to Jesus for making it so colorful (and fun)! I am honored to work (and play) with all of you. Jen has performed and lived in Chicago, L.A., Las Vegas, Wisconsin, Oklahoma and toured nationally. She now lives in Oklahoma and is the director of her own dance studio. She is also a member of AEA and SDC. Love to her family: K.C., Patrick, Jackson, and "Doc".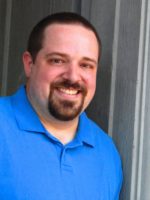 Chris Pyfrom (Sound Designer)
is happy to join the Rocky Mountain Repertory Theatre family for the first time. He graduated from LSU with an MFA in Theatre Technology and Design and currently serves as the Technical Director for the University of South Florida School of Theatre and Dance in Tampa, FL. Sound Design credits include Shrek the Musical TYA (Playmakers); In the Heights (New Venture Theatre); Avenue Q, Beauty and the Beast, CATS, Chicago, Dracula, Evita, Plaid Tidings, RENT (Theatre Baton Rouge); Crazy for You, All Shook Up (Center Stage Performing Arts Academy); Carrie the Musical, and Five Flights (LSU Theatre). See more of his work at ChrisPyfrom.com. Chris would like to thank his wife, Mary, for sharing his love of theatre and for taking care of their daughter while daddy is away.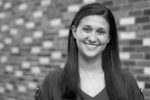 Kristen Martino (Fall Scenic Designer)
is thrilled to be making her Rocky Mountain Repertory Theatre debut! She is currently a Chicago based scenic designer and recently completed her MFA in Scenic Design from Indiana University. Kristen's design credits include The Toxic Avenger and Peter and the Starcatcher for Farmers Alley Theatre; The Christians and Hound of the Baskervilles for Gulfshore Playhouse; West Side Story for Bravo Performing Arts Academy; Bloody Bloody Andrew Jackson, Hedda Gabler, Romeo and Juliet, and In the Red and Brown Water for Indiana University. Kristen is also a design assistant for Kevin Depinet Studio and XL Scenic in Evanston, IL and was the Assistant Scenic Designer for the 2015 Prague Quadrennial USITT USA National Exhibit. www.kristenmartino.com
IN THE PIT: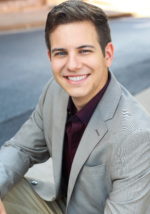 Greg Paladino (Assistant Music Director)
returns for his fourth season at RMRT, collaborating below the stage as conductor and behind the scenes with the music team as an orchestrator and keyboard programmer. Greg is currently active in both the performance and education of musical theatre at James Madison University (VA), where he acts as staff accompanist and MD/AMD throughout the year.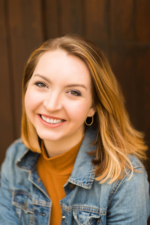 Emily Barrett (Second Keyboard)
loves creating beautiful art here in Grand Lake and is elated to return for her second year! A Chicago based freelance music director and ballet accompanist, she is delighted to have also had the opportunity to collaborate on this season's orchestrations. Emily is a Piano Performance graduate of Columbia College Chicago and accompanies at the Joffrey Ballet, Visceral Dance Center, and many other ballet companies in Chicago. She has previously played at Interlochen Arts Camp and has completed the Musician's Mentorship Program at Canada's National Ballet School of Toronto and the Music Direction Intensive at Goodspeed Opera House in East Haddam, CT. Many thanks to her fellow musicians and A.J., for the best pit she has ever been a part of. Emily would also like to thank her ever-supportive parents who have always let her chase her crazy dreams.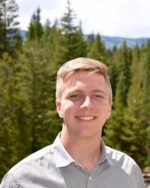 Ryan Blihovde (Fall Drums/Percussion)
is a NYC based percussionist, returning for his third season at RMRT. A recent graduate of Belmont University in Nashville TN, Ryan relocated to New York where he played for the Brooklyn symphony. Ryan is excited to play Almost Heaven with the fall cast and will be coming straight off a cruise ship on the South Pacific where he performed as the house drummer playing many shows including Stephen Schwartz's Magic To Do.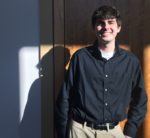 McKinley Foster (Guitar/Violin)
is excited to be returning to Grand Lake to play guitar and violin for the 2017 season. Since last season, McKinley has performed at various theme parks and pit orchestras across the country, including The Little Theatre of Wilkes-Barre, Hershey Park, Busch Gardens Virginia, Act Out Theatre Group in Scranton, and at the Palace Theatre in New Hampshire, where he played guitar for a production of Smokey Joe's Cafe featuring The Original Coasters. Holding degrees in Music Education and Guitar Performance from West Chester University, he teaches guitar and performs original music in Philadelphia with the rock band Strawberry Underground.
Todd Hale (Bass)
is excited to be returning to Grand Lake. When not in the pit, he can be seen playing jazz, classical and rock music. He would like to thank his family, Michael and Jeff.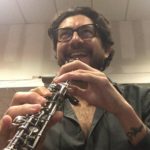 Henry Hernandez (Woodwinds)
is absolutely thrilled to be joining RMRT for his third summer! He is a freelance woodwind musician based in NYC. Henry was raised in south Texas by an incredibly supportive family, and he owes them everything. He is a former Navy musician, former cruise ship musician, former private woodwind instructor, and a real band nerd. When he is not freelancing in musical theatre, he is an oboist with the Brooklyn Symphony Orchestra. When he grows up, Henry would like to have his own apartment in Manhattan with rooftop access. Much love to Mom and Dad!!!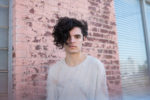 Chris Karabelas (Drums/Percussion)
is excited to join RMRT's pit for the first time this summer. Originally from Baltimore, MD, Chris is currently based in Nashville, TN, where he studies commercial percussion at Belmont University. His pit credits range from collegiate to regional, playing for Infinity Theatre Company's productions of Million Dollar Quartet, Almost Heaven, and Ring of Fire, and for the Nashville Shakespeare Festival's production of Romeo & Juliet. He is also the current pit drummer for Belmont University's Musical Theatre Department, where his performances include Parade and Dolly Parton's 9 to 5. Chris is excited for a show-packed summer in Grand Lake, CO and would like to thank his family, friends, and 1995 Toyota Camry for getting him there.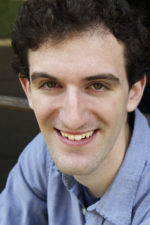 Michael Kaish (Fall Assistant Music Director)
is delighted to be making his RMRT debut. He is currently based in Chicago, where he has served as a music director, conductor, accompanist, and orchestrator for theaters all over the city. Recent credits include Tarzan (Nightblue Performing Arts), Company (Writers Theatre), Mamma Mia! (Paramount Theatre), Shakespeare in Love, Ride the Cyclone, Sense and Sensibility (Chicago Shakespeare Theatre), The Addams Family (Mercury Theatre), Sweeney Todd (Porchlight Music Theatre), and The Jungle Book (Goodman Theatre). Regional credits include new orchestrations for the Oregon Shakespeare Festival's production of Into the Woods. He is a proud graduate of Northwestern University, where he continues to work as an accompanist and as a staff member for the NHSI Musical Theatre "Cherubs" program. He has also worked as a teaching artist at Columbia College Chicago, the Chicago Academy for the Arts, and Actors Training Center in Wilmette. Many thanks to his family and the entire RMRT team! michaelkaish.com
OFF STAGE: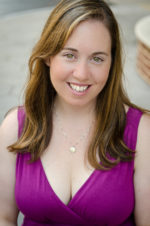 Amy Radebaugh* (Stage Manager & Company Manager)
is thrilled to be returning to RMRT for her fifth summer and fourth fall in the beautiful town of Grand Lake! She has spent the majority of her professional career living and working in Atlanta, GA, at the Atlanta Lyric Theatre, Alliance Theatre, and Georgia Aquarium. Favorite RMRT shows of Amy's include Million Dollar Quartet, Rock of Ages, Hands on a Hardbody, Ring of Fire, and A Chorus Line. Amy would like to thank her parents and Aunt Dee for all their continued love and support, and Mary Nye for introducing her to this wonderful company. She would also like to thank Michael and Jeff for giving her the opportunity to spend another summer in the mountains. *Actor's Equity Association member
Kelsey Abberger (Scenic Charge Artist) is a native Floridian who is thrilled to be in Colorado for RMRT's Summer Season! A recent graduate from the School of Theatre at Florida State University (class of 2017), Kelsey is an avid painter who also thrives in many other areas of theatre, including performing, costuming, and design. Her painting skills were last seen in the 2016 summer season at the Wagon Wheel Center for the Arts in Indiana. Kelsey is so grateful to RMRT for this opportunity, and she thanks her family, friends, and her puppy Fozzie for their love and support and for always encouraging her to follow her dreams.
Emily Anderson (Scenic Painter)
is a recent graduate of The State University of New York at Fredonia with a BFA in Theater Production and Design, with a concentration in lighting design. Most recently Emily was the charge artist for SUNY Fredonia's production of The Pirates of Penzance. Other credits at Fredonia include charge artist of The Laramie Project/ Laramie 10 Years Later, and scenic designer for The Illusion. She was also the assistant lighting designer for The Shakespeare Stealer at the Theater of Youth in Buffalo, as well as a scenic artist for The Shakespeare Stealer, and Fancy Nancy.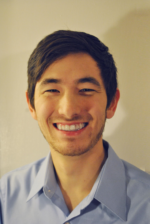 Andrew AJ Chien (Sound Engineer)
graduated from Illinois Wesleyan University with a BFA in Theatre Design and Technology. He has been the Sound Designer of Dead Man's Cell Phone, Where in the World is Frank Sparrow, and Hamlet: A National Tragedy at Illinois Wesleyan University. He also was an electrician/stagehand for the Daily Show in Cleveland, OH for the RNC and a Sound Design Intern at Hope Summer Repertory Theatre. Special Thanks to Breck School for pulling me into theatre, causing me to find my passion, and to my family and friends for their support.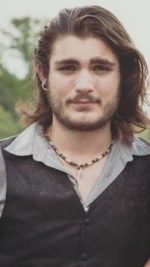 Lucas Childress (Carpenter)
is a recent graduate from Lees-McRae College in Banner Elk, North Carolina, with a BA in Performing Arts Studies. He is a carpenter of over 7 years, actor of 4, and a chef for 5. He first found his love of theatre playing Kyle the UPS guy in Legally Blonde the musical. Lucas is a singer/songwriter and enjoys snowboarding and surfing in the seasons.
David Dawson (Carpenter)
is a 2016 graduate of the University of Evansville BFA Design and Technology Program. His design work includes Gogol's Marriage and Richard III, and his production credits include over 20 productions over his time at UE.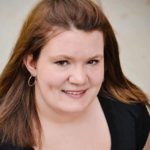 Elisa Glavin (Follow-Spot Operator)
is excited to be returning to Rocky Mountain Repertory Theatre for her fifth season. Elisa has lived in Grand County since she was three, so she's thrilled that she gets to start her theatre career in her home town. She graduated from Colorado Mesa University with a BA in Acting/ Directing in 2015. Favorite shows she's worked on include Legally Blonde, A Chorus Line, Forever Plaid, RENT, Sure Thing, and Avenue Q. Elisa would like to thank her family for their support, Amanda, Eli, Tabitha, and Sydney for always being there for her, and especially her parents for allowing her to move back home so she could accept this job.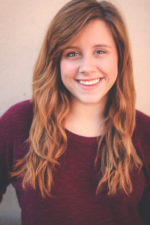 Catheryn Hooper (Assistant Stage Manager & Props Manager)
so grateful to be joining the team for such an awesome season. She is a recent graduate of Liberty University (GO FLAMES!) where she was a part of 16 different shows in various roles. Among these, her favorite properties credits include Hunchback of Notre Dame, Meet Me in St. Louis, Secret Garden and Joseph and the Amazing Technicolor Dreamcoat. Her favorite stage management credits include A Little Night Music, The Yellow Wallpaper, and On Golden Pond. She would like to thank her family for always supporting her dreams, her friends who push her to be the best she can be, and the love of her life for his constant love and encouragement.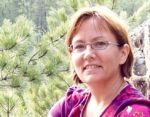 Suzanne Mann (Stitcher)
is currently a free-lance designer in California who earned her MFA from The University of Missouri-Kansas City. Prior to returning to the life of free-lancing she was the Costume Shop Manager/Resident Designer for The Western Stage in Salinas, California for five years. This is her seventh year working with RMRT, and she is delighted to be back! Her most recent designs are The Liar, Nice Work If You Can Get It, both at The Western Stage, and Our Town at San Luis Obispo Little Theatre. Prior to moving to California, Suzanne spent eight years designing in the Chicago area. Her many designs there include Hay Fever, Enchanted April, and Meet Me in St. Louis. Hay Fever won the Joseph Jefferson Award for Costume Design (2009). Meet Me In St. Louis received both a Joseph Jefferson Nomination and an After Dark Award for Best Costume Design (2007). Thanks to my friend Jesus for the many years of friendship and creative work! Love you!
James "Cubbie" McCrory (Technical Director)
is an MFA candidate at Ohio University concentrating in Technical Direction. Prior to his time at OU, Cubbie spent a decade on National Tours with Big League, NETworks and Prather Entertainment Group with shows such as Memphis, Fiddler on the Roof, Blast, All Shook Up, Wedding Singer, and 42nd Street, and was the Producion Manager on the 10th Anniversary tour of Footloose. Between tours, he spent summers working in scene shops and outside Denali National Park in Alaska. He feels blessed to have a wife that loves him, a family that supports him, and is especially grateful to RMRT for the opportunity to spend a summer creating theater in the mountains! Phil 4:13.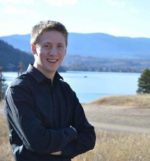 Blake Mills (Electrics Assistant)
is thrilled to be back for his 7th season at RMRT. Having been fortunate enough to have grown up in Grand County, he knows how much joy and life the theatre can bring to the town of Grand Lake over the summer. He is currently studying at the Colorado University of Boulder, where he is pursuing a major in Computer Science and a minor in French. He'd like to thank Michael and Jeff for bringing him into the RMRT family, and he'd like to thank his friends & family for always supporting him.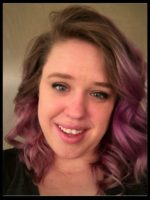 Amanda Rehberg (Wardrobe Manager)
is thrilled to be joining the RMRT company, and to return to Grand Lake to follow in her mother's footsteps. As a child, she 'helped' her mother, Pamela Rehberg, with her costume designs for RMRT's summer seasons from '96-'02. She is a Wisconsin native, now based in New York City. Previous credits include Wardrobe Supervisor: The Public Theatre (On the Grounds of Belonging, Wild Goose Dreams),The Juilliard School of Drama (Sight Unseen), Stages St. Louis (Anything Goes, The Full Monty, The Drowsy Chaperone, Sister Act), Local Dresser: (The Lion King National Tour). She graduated from Viterbo University with a BFA in Costume Design. Amanda would like to thank her family for their constant love and support.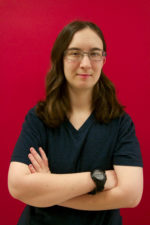 Tina Russo (Carpenter)
recently graduated from Temple University with a B.A in Theater, with a concentration in design and production. The time spent there continued to fuel her passion and desire to build while witnessing the end result of bringing a paper design to life. From a suburb of Philadelphia, she's traveled to Colorado to expand her theater horizon. She's eager to work at RMRT. She couldn't think of a more unique way to start her after college theater career. She thanks RMRT for this opportunity and those who helped her get here.
STAFF: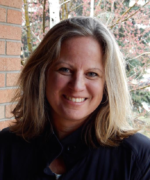 Christal McDougall (House Manager)
is delighted to be part of the RMRT team this season. Although she has spent time as a performer, she's most comfortable working behind the scenes. As a middle school English and drama teacher, she directed theatre productions for nine years (best job ever!), and as the president of the Boulder's Dinner Theatre Academy board of directors, she gets to support professional productions for young audiences as well as theatre camps for elementary, middle, and high school students. For 14 years, Grand County has been her second home; thanks to Michael and Jeff for giving her yet another great reason to be here all summer.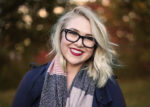 Bailey Van Eps (Box Office Manager)
is thrilled to be spending her summer and fall in Grand Lake! Growing up with a family cabin in town, Grand Lake holds a lot of special meaning to her, and she remembers watching RMRT performances as a girl, even back when they were in the Town Hall! The summer of 2015, she worked on staff as the House Manager and she is excited to be returning as the box office manager and company photographer for this special anniversary season. Bailey holds a degree from CU Denver in Music Business and resides in Denver. She recently launched her photography business which you can check out at bmvecreative.com. Thanks to Michael and Jeff for the opportunity and to my amazing family and friends for your constant support.