The RMRT Company is comprised of actors, musicians and technicians from all across the country. Each year, over 1,200 artists audition and apply to become a member of this talented ensemble. Our Company showcases some of the finest talent in the nation.
*Work in progress*
ON STAGE:
Danny Adams (Ensemble, Ted Slaughter/u.s. Jerry) originally from Plymouth, Minnesota, is so excited to be rolling out to the Rockies for a summer in Grand Lake! Since graduating last year from Illinois Wesleyan University with a BFA in Music Theatre, Danny travelled into the summer heat at the Texas Shakespeare Festival where he performed in Much Ado About Nothing (George Seacoal), Richard III (Tressel/Friar Penker/Soldier), and other shows. After taking on an impressionable southern accent, Danny moved out to Auburn, New York for the year where he taught and performed for kids in Kindergarten through 12th grade in shows like Romeo and Juliet (Tybalt/Paris/Peter). During his time at Illinois Wesleyan, Danny performed in productions like Giant (Jordan "Bick" Benedict), Hamlet (Laertes), The Boys from Syracuse (Sergeant), and others. Danny would like to thank all of the wonderful artistic staff, production staff, and acting company at Rocky Mountain Rep for the opportunity to be able to work with such awesome and talented people. Danny would also like to thank his family and friends for the constant love and support to "live the dream."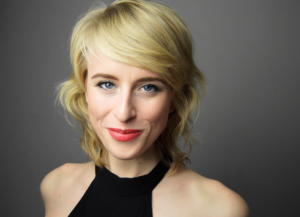 Matilde Bernabei (Prudie Cupp) is tickled pink (and purple) to return to Grand Lake!! She currently resides as an artist/singer-songwriter in Brooklyn, NY. You may have seen her last year in Almost Heaven or celebrated NYE with her, but her other RMRT favorites include A Chorus Line (Judy), Ring Of Fire, Hands On A Handbody (Kelli Mangrum) and Peter Pan (Liza & Hagrid the Pirate). Much love to PTW, J-Man, Mama Bird (all the most) and my endlessly supportive fam!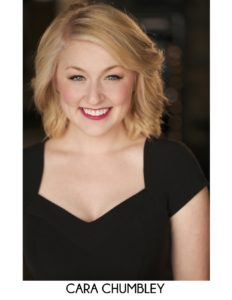 Cara Chumbley (Ensemble, Vicki Nichols) is so excited for her Rocky Mountain Repertory Theatre debut! Cara is originally from the Quad Cities and has lived in Chicago, IL for a little over 4 years. She is a performer, but also a teaching artist in the city. She spends most of her time teaching, directing and performing for kiddos! Cara has never been to Colorado and cannot wait to spend a beautiful summer here!! She would like to thank her wonderful parents for their love, support, and all around kindness; her amazing family, her lovely friends, her super cool and super sweet boyfriend, and her fat cat Guinness. And a shoutout to Conrad who we all miss dearly.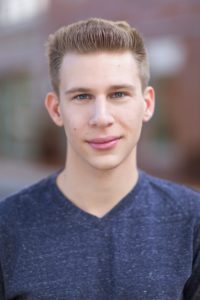 Stephen Coakley (Ensemble) is an actor, composer, and music director from Leesburg, VA and is thrilled to be making his professional debut at Rocky Mountain Repertory Theatre. Currently, he is a rising senior at Ohio Northern University, where he is obtaining his BFA in Musical Theatre. At ONU, Stephen has performed and composed for numerous productions, including Carrie, The Pirates of Penzance, and Lysistrata. His NYC credits include United We Stand (NYMF). Last year, Stephen co-founded and served as the Artistic Director for New Heights Theatre Company, a theatre group for Loudoun County's youth and teens. He is also an avid yogi and outdoorsman and recently hiked a section of the John Muir Trail in Lonepine, CA. Enjoy the show!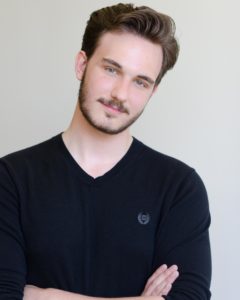 Conor Finnerty-Esmonde (Jim) hails from Saint Paul Minnesota and is delighted to be working at RMRT this fall! He is a graduate of Illinois Wesleyan University with a BFA in Musical Theatre. Conor loves to travel and be in the outdoors. He is also very proud of his Irish heritage… Don't even get him started on his Irish Heritage… Regional credits include: Once (Guy), Heathers (JD), Godspell (Jesus), Stupid F#!&ing Bird (Con), 110 in the Shade (Noah Curry), King John (Phillip the Bastard), Texas! (Dave Newberry), Jeeves Intervenes (Bertie Wooster), Laughter on the 23rd Floor (Kenny), Pageant (Miss West Coast), and Loves Labour's Lost (Costard). Thanks to Ma and Da for all of the love and support, and always remember, Tá grá agam duit.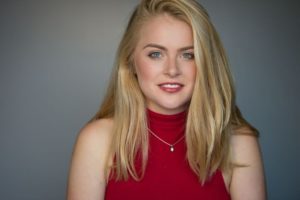 Nicole Harley (Ensemble) is so blessed to be doing what she loves most so close to her home town of Tabernash, Colorado! She is a rising senior at Long Island University in New York where she majors in musical theater and arts management. She hopes to bring her passion for the arts back to the Rockies and pursue theater in the West after she graduates. Professional credits include Alice in Seven Brides for Seven Brothers at Jackson Hole Playhouse in Wyoming, Tantomile in Cats at Interlakes Summer Theater in New Hampshire, and the Young Woman in Machinal at Post Theater Company in New York. She thanks her mother for her endless support and helping Nicole pursue her dreams, wherever they may take her.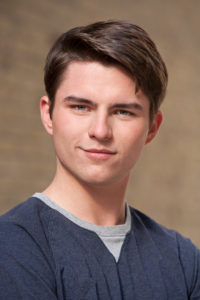 Zach Holden (Ensemble, Malcolm McGregor) is a recent graduate of Emerson College and is making his Rocky Mountain Rep debut! Zach has been seen regionally: Bells are Ringing (Ensemble, u/s Carl, u/s Barton) and By Jupiter (Herald) with the Berkshire Theatre Group; All Shook Up (Ensemble) with the Priscilla Beach Theatre; A Little Night Music (Henrik), Guys and Dolls (Nicely, Nicely), Of Thee I Sing (Sam Jenkins), and Gentlemen Prefer Blondes (Henry) with the College Light Opera. And he was most recently seen this spring as Bobby in his alma mater's production of Urinetown. He would like to deeply thank the entire RMRT family for the opportunity to begin his fledgling career with this amazing company. And a special thanks to Mom and Dad! @zachjonholden. zachholdenarts.com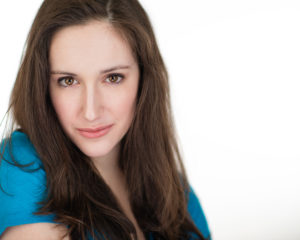 Valerie Igoe (Lily St. Regis, Ensemble, Estelle) couldn't be more thrilled to be making her RMRT debut! Since earning a BFA in Musical Theatre from Nebraska Wesleyan University, Valerie has been working in the Denver Metro Area at theaters like the Arvada Center, BDT Stage and Candlelight Dinner Playhouse. She was most recently in BDT Stage's productions of Rock of Ages as Regina and then in Annie where she was featured as the Star-to-Be and Connie Boylan, and she's delighted to shake it up as Lily this time around. Some of her favorite roles are polar opposites, like St. Jimmy in American Idiot and Kathy Selden in Singin' in the Rain. One day she'll be playing Debbie in Debbie Does Dallas: The Musical, and then next she'll be singing about lunch boxes as Camille in Junie B Jones, the Musical. She'd like to thank Chris Scott, and her parents for always being there for her! Love you!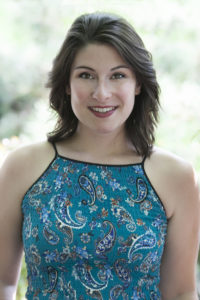 Taylor Margaret Johnson (Ensemble, Phoebe, Pam) is ecstatic to be joining the RMRT family this summer. After growing up near Portland, Oregon, Taylor moved to New York City to pursue musical theatre. Recent credits include: Lucy in You're a Good Man Charlie Brown, Janet in The Drowsy Chaperone, and Velma in Hairspray, as well as productions of Catch Me If You Can, Kiss Me Kate, and Sweet Smell of Success while studying at NYU Steinhardt. Taylor can also be seen on episodes of Saturday Night Live and has recorded with "the little orchestra" Pink Martini on their albums Joy to the World and 1969. She is a proud Aunt to Waverly Mae – thanks to Mom, Dad, Fletcher and Tina for their unfailing love and inspiration, as well as Jeff, Michael and the team at RMRT for this wonderful opportunity! @tatesjohnson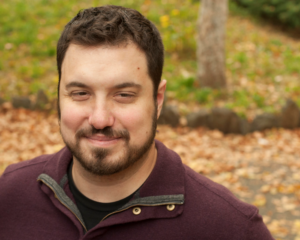 Josh Kellman (FDR, The D'Ysquith Family, Harold Nichols) is absolutely ebullient to return to this company and to this community for his seventh season. Favorite RMRT roles include Gomez Addams, Nathan Detroit, Jim "Baller" Haller (twice!), Mrs. Meers, the Major General, and many more. Josh is the Artistic Director of his own company, Empirical Theatre, which focuses on reviving lesser known works by classic authors with a political and/or global perspective. This year, Empirical put on Anthony Newley's class system musical The Roar of the Greasepaint, The Smell of the Crowd, the high anti-tribalism comedy Romulus the Great by Friederich Dùrrenmatt, and Tennessee William's gritty prison drama Not About Nightingales. When not on the stage, Josh has the privilege of being a Crisis Worker for The Trevor Project, the leading national organization for providing crisis intervention and suicide prevention to LGBTQ youth. He lives in NYC with his elegant Chihuahua, Liza.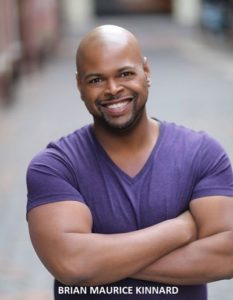 Brian Maurice Kinnard (Daddy Warbucks, Ensemble, Noah"Horse" Simmons) is a New York based actor that studied Opera at New World School of The Arts and is super grateful to spend his summer in the Colorado Mountains. New York credits include Zuccotti Park's World premiere (Tom), Broadway Sensations at Tully Hall. National Tour credits include Buddy; The Buddy Holly Story (Apollo Performer). Regional credits include: Memphis (Bobby), Big River (Jim), Showboat (Joe), The Full Monty (Horse U/S), Sister Act (Curtis), Seussical (Wickersham Bro), Paint Your Wagon, South Pacific, Spelling Bee and Joseph. and the Technicolor Dreamcoat. www.BrianMauriceKinnard.com.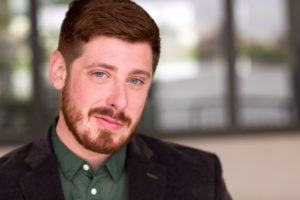 Chris Mauro (Ensemble, Dave Bukatinsky) is thrilled to be making his Rocky Mountain Rep debut for this AMAZING season. He recently performed on the high seas as a Lead Vocalist for the Viking Sun Cruise Ship and performed in two Off-Broadway productions in NYC; Unspoken Conversations (Frank Wedekind) and Yosef (Reuven). Chris performed in 3 national tours for a children's theatre company called ArtsPower, including The Monster Who Ate My Peas (The Monster), Chicken Dance (Mac/Elvis Poultry), and Four Score and Seven Years Ago (Hitchborne/General Pickett). His other regional credits include Shrek (Big Bad Wolf), Children of Eden (Abel), Josiah for President (Bart), Half Stitched (Paul), and A Midsummer Night's Dream (Ensemble). Chris wants to thank his roommate, Dontalle, for always pushing him, his friends for always being there for him, and his Mom and Dad for always believing in him, especially for fully supporting his choice of leaving athletics and sports medicine to become an actor. He also wishes to thank Jeff and Michael for this great opportunity. Check out his endeavors on his website at www.chrismauroactor.com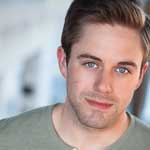 Russell Mernagh (Ensemble, Monty Navarro, Jerry Lukowski) is thrilled to be back in the mountains for a third summer. Favorite RMRT credits include Chad in All Shook Up and Enjolras in Les Miserables. Since last appearing in Grand Lake, Russell has been busy working in the Chicago theatre scene where he has performed at the Goodman, Chicago Shakespeare Theatre, Drury Lane Theatre, the Marriott Theatre, the Paramount and the Mercury. Most recently, Russell made the move to New York City where he is represented by HCKR Agency and none other than Rocky Mountain's own Jamie Anderson. We look out for each other! Russell would like to thank Jeff and Michael for putting up with him. He'd also like to thank the incredible patrons who make all of this possible.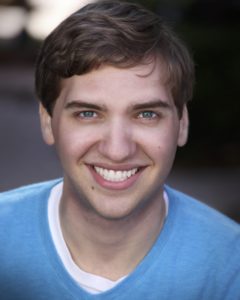 Ethan Ray Parker (L.M.) is THRILLED to be back at RMRT! He was last seen on the RMRT stage as Jerry Lee Lewis in Million Dollar Quartet during the 2016 season. He has since performed the role 6 other times, garnered a total of 4 BroadwayWorld regional theatre award nominations, and won an Atlanta Suzi Bass Award for his performance as "The Killer". Besides regional theatre work, Ethan has also played piano and sang with Holland America Cruise Lines in a show called Billboard Onboard. He is so excited to return to one of his favorite places and rock out on the keys again in Pump Boys and Dinettes! He dedicates his performance to his grandfather.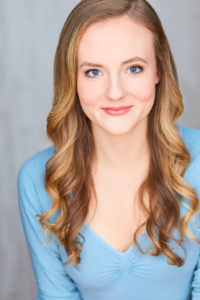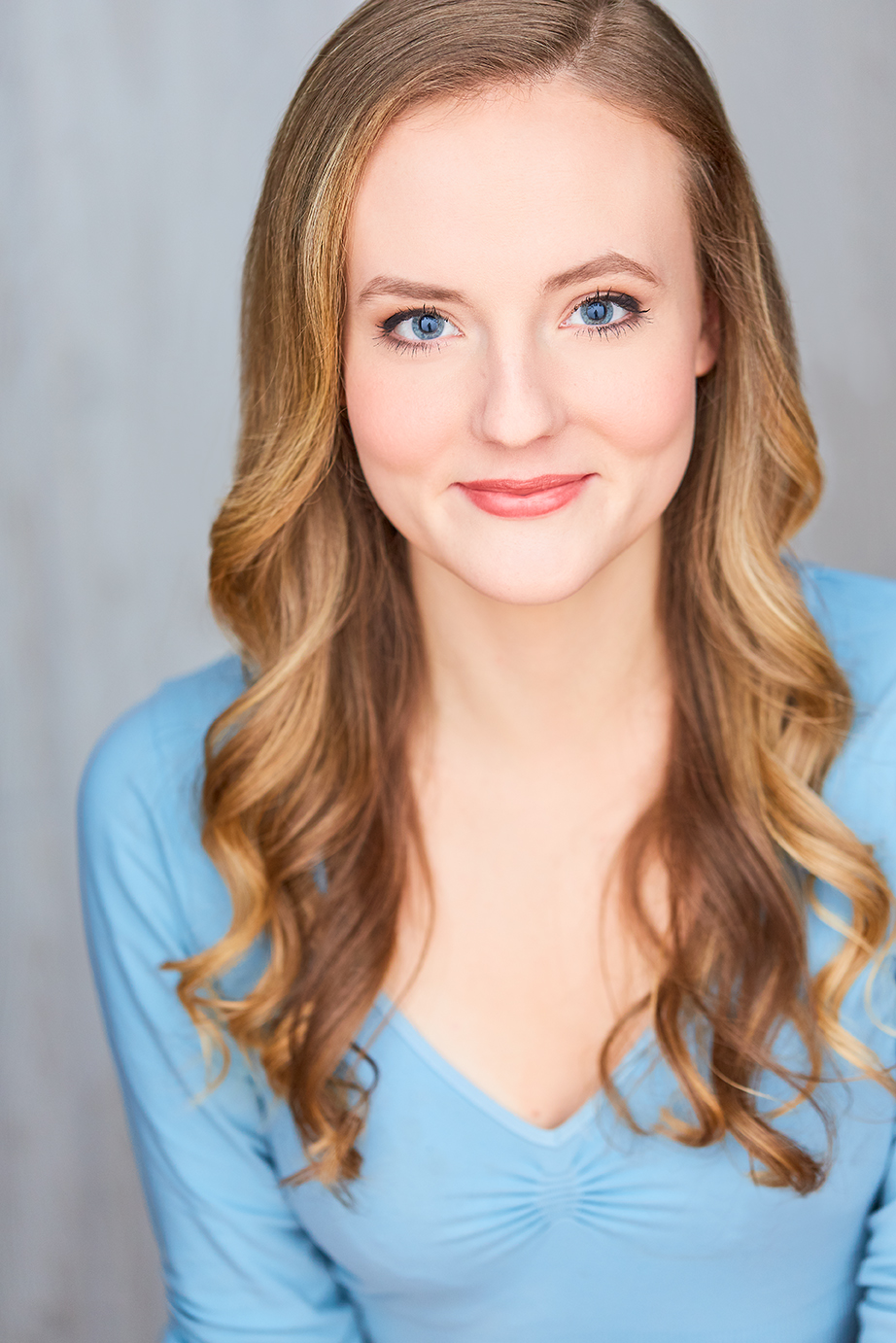 Maya Rowe (Grace, Sibella, Ensemble, Rhetta Cupp) is absolutely thrilled to be performing in some of her favorite shows this summer! She graduated in May from Chicago College of Performing Arts, and is excited to start her professional journey here at Rocky Mountain Rep. Some of her past favorite roles include Margot in Legally Blonde, Wendla in Spring Awakening and Titania in A Midsummer Night's Dream. As an avid chocolate enthusiast, she'd like to thank Cadbury Chocolate for always being there, and of course her beautiful family and friends for their constant love… "I don't know what I'd do without you!"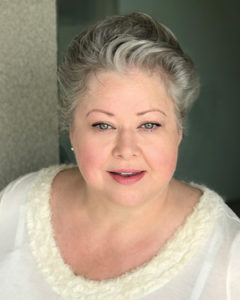 Sharon Sachs (Miss Hannigan, Miss Shingle, Jeanette) is a lover of lake swimming and is grateful to spend a summer in Grand Lake with the impressive Rocky Mountain Repertory Theatre. Last summer she received the Outstanding Individual Performance Award as "Miss McGery" in CPA Theatrical's Numbers Nerds at Playwrights Horizons as part of the New York Musical Festival (NYMF). Miss Sachs also received a Joseph Jefferson Award nomination for her work as "Madame Thenardier" in Drury Lane Oakbrook's Les Miserables. Sharon originated the role of Valencia Pilgrim in Steppenwolf Theatre's World Premiere production of Kurt Vonnegut's Slaughterhouse Five. She spent ten seasons on Chicago's Goodman Theatre stage in A Christmas Carol as several Dickensian characters. Some favorite roles include "Jan" in Grease, the nurse in Romeo and Juliet, "Maggie Jones" in 42nd Street, and "Pooh Bear" in Winnie The Pooh. Sharon has also recurred and guest starred in several notable television series: Will and Grace, GRIMM, Episodes, Weeds, Dexter and Two Broke Girls, to name a few. Sharon is also an award-winning Costume Designer and dresser to the stars as a member of Local 769 and 768 Wardrobe Unions. As a matter of fact, she worked as an actor in the Lyric Opera of Chicago's production of The Marriage of Figaro wearing the costume she stitched. She was born and raised in Rockford, Illinois, along with a handful of successful theatre artists. As always, love to my folks, family and friends. GO ROCKFORD! I dedicate my performances to the inimitable talents of Dorothy Loudon, Jane Carr, and Kathleen Freeman, who originated these roles and left an impression on audiences and a valuable guide for me.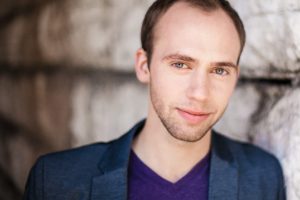 Neil Stratman (Rooster, Ensemble/u.s. The D'Ysquiths, Ethan) is ready to get lifted… literally. Hailing from Chicago, this place is over 7,000 feet higher in elevation, so he's ready to live the high life. Again, literally. Some favorite Chicago credits include Little Shop of Horrors (Williams Street Rep), The Who's Tommy (Paramount), and Jacques Brel & The Lonesome Losers of the Night (Theo Ubique). A proud Illinois Wesleyan alumni, he'd like to thank Michael, Jeff, and all of RMRT for trusting him just a little too much. Follow his writing and overall shenanigans at neilstratman.com!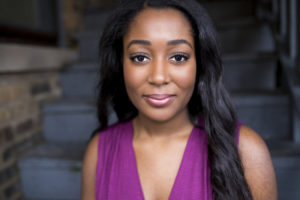 Tyler Symone (Ensemble) is a Michigan native who currently lives in Chicago, IL and attends Columbia College Chicago. Since she has been in Chicago, some of her favorite credits include 9 to 5 (Firebrand Theatre), A New Brain (Theo Ubique), High Fidelity (Refuge Theatre Project), They're Playing Our Song and Little Me (Porchlight Music Theatre). Tyler is ecstatic to be spending the summer doing what she loves in the beautiful Rocky Mountains and spending time with a magnificent group of people. Tyler's website is tylersymone.com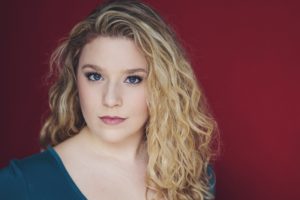 Katherine "Viv" Viviano (Ensemble) is thrilled to be making her debut at Rocky Mountain Repertory Theatre in beautiful Grand Lake! In May, she received her BFA in Musical Theatre from Millikin University. Go Big Blue! Most recently, she was seen as Carlotta in Phantom of the Opera. Other Millikin credits include 9 to 5 (Missy/Female Ensemble), Mauritius (Mary), and The Addams Family (Ancestor). She spent the fall of 2017 studying at the Globe Theatre in London. Katherine has enjoyed performing in three New Musicals Workshops held at Millikin, working with the emerging musical theatre writing teams of Miller & Tysen, Carner & Gregor, Kooman & Diamond and Braverman & Hassler. Regional credits include A Chorus Line (Maggie), Hairspray (Amber), Crazy for You (Tess), and Xanadu (Kira). This fall, Katherine is excited to be moving to her new home- Chicago, Illinois! She sends her deepest appreciation and love to Miller Marley School of Dance and Voice, her loving family and Grandma El for always being her number one fan.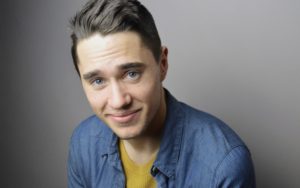 P. Tucker Worley (Jackson) is a Colorado native and is very excited to be back in Colorado for RMRT's Pump Boys and Dinettes. Tour credits include Mamma Mia! (Worklight Productions), Peter Pan 360 (Herrick Entertainment) and Oliver! (Networks). Regional credits include Comedy of Errors and Julius Caesar (Chicago Shakespeare Theater), Sita Ram (Lookingglass Theatre Company) and several productions at the Arvada Center here in Colorado. Training B.F.A.; Roosevelt University. Tucker would like to thank the cast, crew and creatives for their hard and dedicated work and his family for their undying love and bravery. Follow @p._tucker on Instagram. Be Brave.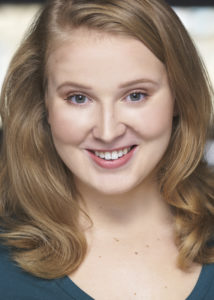 Heather Zurowski (Ensemble, Georgie Bukatinsky) is overjoyed to make her Rocky Mountain debut. A Chicagoland native, she spent the past year in Memphis, TN at Playhouse on the Square where she played some memorable roles as Martha in Heathers the Musical, Kitty in Perfect Arrangement, Lady Bug in James and the Giant Peach, and Joan in Fun Home. Heather received her BFA in acting at Western Michigan University in Kalamazoo, MI. Other favorite roles include Nanny in Baby with the Bathwater, Olympia in Big Love, and Fiona in Shrek. Check out more about Heather at heatherzurowski.com or @hzurowsk on Instagram. She'd like to thank Mama, Papa, Marek, and the rest of her loved ones across the country.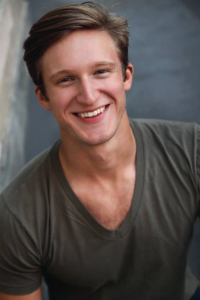 Marek Zurowski (Bert Healy, Ensemble/u.s. Monty Navarro, Keno) is delighted to be performing in beautiful Colorado again, but joining the RMRT summer company for the first time! Born and raised just outside Chicago, but currently living in NYC, Marek has worked at theaters across the country, but most recently he was touring with Jekyll and Hyde in South Korea. Special thanks to his parents and girlfriend for their constant support. The most thanks to his sister Heather whom he is SO FREAKIN' EXCITED to be working with for the first time! marekzurowski.com
DIRECTORS: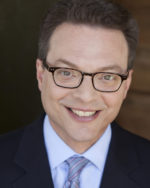 Michael Querio (Executive Artistic Director, Music Director: Annie, The Full Monty, Pump Boys and Dinettes. Director: Gentleman's Guide…) is a pioneer of Rocky Mountain Rep, now returning for his 14th year as Artistic Director and 24 years with RMRT. Over the years, Michael has helped produce over 80 productions on the RMRT stage, and in that time he has seen the stage from many angles – in the orchestra pit as Music Director and pianist, under the spotlight as an actor (Forever Plaid 2000, West Side Story 1998, Titanic 2016, and as understudy Officer Krupke in West Side Story 2017), and in front of the stage as Artistic Director. Favorite productions include Hands On A Hardbody, Urinetown, Pirates of Penzance, The 25th Annual Putnam County Spelling Bee, Chess, How To Succeed…, Ring of Fire, and Titanic. In addition to his work with RMRT, Michael is an accomplished conductor, teacher, arranger and pianist for organizations in Chicago and throughout the Midwest, and enjoyed teaching kids in schools for over 25 years. As a singer, he has performed with the Chicago Symphony Chorus and now enjoys vocal coaching for musical theatre performers, as well as other professional groups. Michael is proud to hold degrees from the University of Illinois and Illinois Wesleyan University, and is proud that RMRT was recognized as Outstanding Regional Theatre by the Colorado Theatre Guild's Henry Awards in 2014.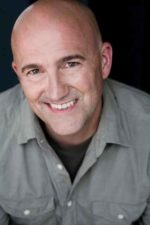 Jeffery Duke (Director and Co-Choreographer: Annie and The Full Monty, Director: Pump Boys and Dinettes) is entering his 15th season at RMRT and feels fortunate to be a part of this wonderful company. He has directed and choreographed over 30 shows for RMRT, including last year's Mamma Mia and West Side Story. Other favorites include Les Miserables, A Chorus Line, Carousel, Chess, Shrek, The Drowsy Chaperone, Titanic and Almost Heaven among others. Jeff is honored for being recognized with a Denver Post Ovation Award for his work along with Jennifer Lupp on All Shook Up. Jeff also received a 2016 Henry Award nomination for his work on Disney's Little Mermaid. He has also enjoyed success as an actor in numerous professional musical theatre productions in Chicago. Jeff has been a featured vocal soloist with members of the Chicago Symphony Orchestra and is a member of the Chicago Symphony Chorus, an ensemble that was awarded two 2010 Grammy Awards for their Verdi Requiem recording. He is also a singer on the Grammy nominated score of Steven Spielberg's movie Lincoln. Jeff conceived, produced and directed the critically acclaimed live concerts and recordings Second City Divas in Chicago. Jeff has also recorded and toured with the vocal ensemble Table for 5. He is a member of Actors' Equity Association and American Guild of Musical Artists. Jeff would like to thank the RMRT Board of Trustees, the town of Grand Lake and all of our patrons for their support of live musical theatre! Enjoy the show!