The RMRT Company is comprised of actors, musicians and technicians from all across the country. Each year, over 1,200 artists audition and apply to become a member of this talented ensemble. Our Company showcases some of the finest talent in the nation.
*Our 2017 "Home for the Holidays" Company*
ON STAGE: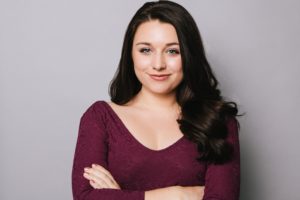 Suzanna Champion is so thrilled to be returning to RMRT! Looking back, it's been an amazing journey! Beginning in 2014 with Les Miserables, to Addams Family (Wednesday), Million Dollar Quartet (Dyanne), Home for the Holidays, and this 50th Anniversary season. Being a part of the RMRT family for the last four years has been a wonderful blessing. In October, she released her first album of original songs, titled Little Love which is available on iTunes, Spotify, and in the lobby! She then moved to NYC, and while she loves being in the big apple, she's glad to be back at her favorite place, with her favorite people. Thanks to my family and friends, and to Michael and Jeff. I never cease to be amazed by God's goodness! Psalm 106:1
Jamie Dillon Grossman is unbelievably stoked to be returning to RMRT. Last summer she was seen in Mamma Mia! (Rosie), Disney's Newsies (Specs), West Side Story (Anybodys), and in the summer of 2016 Rock of Ages (Regina), Titanic (Bellboy), and The Little Mermaid (Adella/Ensemble). Jamie most recently finished touring with ArtsPower National Touring Company performing The Monster Who Ate My Peas. Other credits include: The Full Monty (Georgie), A Little Night Music (Fredricka), and Reckless (Pooty). Proud UofA Grad 2016! Thanks to Avalon Artist Group and much love to Mom, Dad, Carly, Jeff, Michael, Grandma Moskowitz, and her pug Sheldon.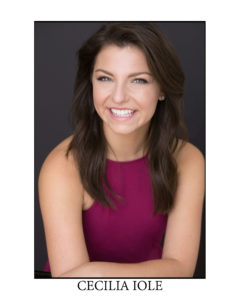 Cecilia Iole just can't get enough of Grand Lake and is overjoyed to be spending some of the holiday season here in the mountains. Past RMRT credits include Cosette in Les Miserables, Lorraine in All Shook Up, and Phyllis in 42nd Street. This past year Cecilia relocated to Chicago after graduating from the University of Arizona with her BFA in Musical Theatre. Chicago credits include The Ghost of Christmas Past in A Christmas Carol (Quest Theatre Ensemble) and Olive Ostrovsky in 25th Annual…Spelling Bee (Steel Beam Theatre). She would like to thank Michael and Jeff for continuing to make her dreams come true year after year, her incredibly supportive parents, and all the friends with her on this crazy adventure. "This is where I belong!"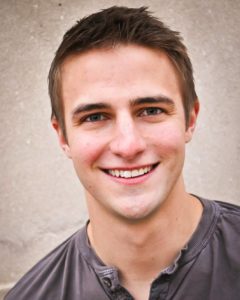 Jens Jacobson is thrilled to be back for winter in beautiful Grand Lake. You might remember him as Sparky in Forever Plaid. He studied at Belmont University and at the Stella Adler Studio of Acting in NYC. Recently, he has been performing around the country and world on the Oceania Regatta (Production Singer/Vocal Captain), in My Way: A Frank Sinatra Tribute (Male Swing) at Theatre at the Center near Chicago, and in Dogfight (Eddie) with the Street Theatre Company in Nashville. He would like to thank his family for their continued support through the years, and especially his sister for dragging him into that first high school musical audition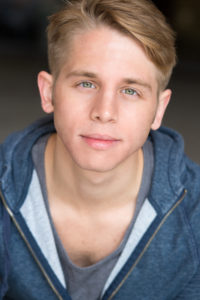 Kyle Ashe Wilkinson is excited to be joining RMRT for "Home for the Holidays"! He received his BFA in Musical Theatre from the University of Central Florida. Since then, he has worked regionally at Florida Repertory Theatre and Crane River Theater Company, while singing for various cruise ships and events with Entertainment Central Agency. Some of his favorite credits are Becky's New Car (Chris), All Shook Up (Dean), A Year With Frog and Toad (Snail, Bird, etc.) and Kiss of the Spider Woman (Molina)."
**The 2017 New Year's Eve at Rocky Mountain Rep**
ON STAGE: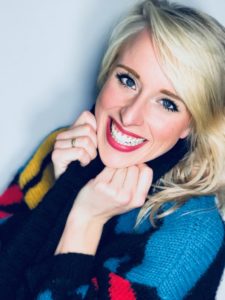 Matilde Bernabei
After spending a couple summers, a couple falls and a Christmas season with Rocky Mountain Repertory, Matilde is absolutely ecstatic to return to the beloved Grand Lake to ring in the new year, especially after celebrating a truly smashing 50-year anniversary season.

Matilde Bernabei lives in New York City as a singer-songwriter, often found gigging and collaborating in spots like the Bitter End, where many great artists (such as John Denver!!) first started. She was accepted into the Johnny Mercer Songwriters' Project in 2012 and studied under Broadway composers like Andrew Lippa (The Addams Family), Craig Carnelia and three-time Grammy winner Lari White (who also originated the role of June in Ring of Fire). After graduating from Texas State, she focused on musical theater, performing in some of her favorite shows like A Chorus Line (Judy), Hands On A Hardbody (Kelli Mangrum), Ring of Fire and, one close to her heart, Almost Heaven: The Songs of John Denver. But after years of performing, she realized the magic and power of songwriting was calling, found the courage, and has been performing her own work for the last year and a half. She is currently working towards producing a new album and a tour to showcase it. Find out more about Matilde at
www.matildebernabei.com
DIRECTORS: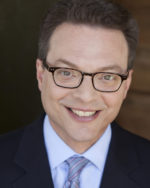 Michael Querio (Executive Artistic Director, Music Director)
is a pioneer of Rocky Mountain Rep, now returning for his 13th year as Artistic Director and 23 years with RMRT. Over the years, Michael has helped produce over 80 productions on the RMRT stage, and in that time he has seen the stage from many angles – in the orchestra pit as Music Director and pianist, under the spotlight as an actor (Forever Plaid 2000, West Side Story, Titanic),and in front of the stage as Artistic Director (The Addams Family, Hands On A Hardbody, Urinetown, Seussical, Pirates of Penzance, The 25th Annual Putnam County Spelling Bee, Guys and Dolls, Jekyll & Hyde, How To Succeed…, Ring of Fire, Rock of Ages). In addition to his work with RMRT, Michael is an accomplished conductor, teacher, arranger and pianist for organizations in Chicago and throughout the Midwest. As a singer, he has performed with the Chicago Symphony Chorus, and now enjoys vocal coaching for musical theatre performers, as well as other professional groups. He has also inspired the hearts, minds and voices of young artists as a faculty member at the North Shore Country Day School in Winnetka, Illinois for over 20 years. Michael is proud to hold degrees from the University of Illinois and Illinois Wesleyan University, and is proud that RMRT was recognized as Outstanding Regional Theatre by the Colorado Theatre Guild's Henry Awards in 2014.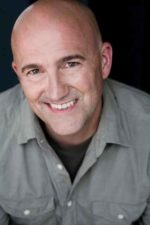 Jeffery Duke (Artistic Associate)
is entering his fourteenth season at RMRT and celebrating his 11th year as Artistic Associate. He feels so fortunate to be a part of this staff that is committed to bringing the highest caliber of musical theater to Grand County! He has directed and choreographed over 20 shows for RMRT, including 42nd Street, Les Miserables, Shrek, A Chorus Line, Carousel, Footloose, Chess, Anything Goes, Drowsy Chaperone, Beauty & The Beast, among others. Jeff is honored for being recognized with a Denver Post Ovation Award for his work along with Jennifer Lupp on 2009's All Shook Up. He has also directed for Windy City Performing Arts, Hudson Corporation, and Judson College. Jeff has enjoyed success as a performer and has appeared in over 20 professional musical theatre productions in Chicago. Jeff has been a featured soloist with members of the Chicago Symphony Orchestra and is a member of the Chicago Symphony Chorus, an ensemble that was awarded two 2010 Grammy Awards for their Verdi Requiem recording. Jeff conceived, produced and directed the critically acclaimed live concerts and recordings Second City Divas in Chicago (CDBaby.com). He created, manages and performs with vocal ensemble Table for 5. The ensemble performs throughout the United States, has several recordings and frequently collaborates with the Chicago Brass Quintet (tablefor5.com). He is also a singer on the Grammy nominated score of Steven Speilberg's movie Lincoln. He is a member of Actors' Equity Association and the American Guild of Musical Artists. Jeff would like to thank the RMRT Board of Trustees, citizens of Grand Lake and all the patrons who support live theater! Enjoy the shows!