The RMRT Company is comprised of actors, musicians and technicians from all across the country. Each year, over 1,200 artists audition and apply to become a member of this talented ensemble. Our Company showcases some of the finest talent in the nation.
Our 2017 Holiday Show Company
ON STAGE:
**Our Announcement is Still Pending**
DIRECTORS: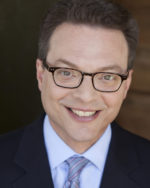 Michael Querio (Executive Artistic Director, Music Director)
is a pioneer of Rocky Mountain Rep, now returning for his 13th year as Artistic Director and 23 years with RMRT. Over the years, Michael has helped produce over 80 productions on the RMRT stage, and in that time he has seen the stage from many angles – in the orchestra pit as Music Director and pianist, under the spotlight as an actor (Forever Plaid 2000, West Side Story, Titanic),and in front of the stage as Artistic Director (The Addams Family, Hands On A Hardbody, Urinetown, Seussical, Pirates of Penzance, The 25th Annual Putnam County Spelling Bee, Guys and Dolls, Jekyll & Hyde, How To Succeed…, Ring of Fire, Rock of Ages). In addition to his work with RMRT, Michael is an accomplished conductor, teacher, arranger and pianist for organizations in Chicago and throughout the Midwest. As a singer, he has performed with the Chicago Symphony Chorus, and now enjoys vocal coaching for musical theatre performers, as well as other professional groups. He has also inspired the hearts, minds and voices of young artists as a faculty member at the North Shore Country Day School in Winnetka, Illinois for over 20 years. Michael is proud to hold degrees from the University of Illinois and Illinois Wesleyan University, and is proud that RMRT was recognized as Outstanding Regional Theatre by the Colorado Theatre Guild's Henry Awards in 2014.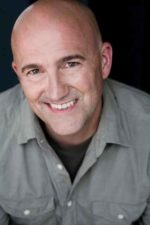 Jeffery Duke (Artistic Associate)
is entering his fourteenth season at RMRT and celebrating his 11th year as Artistic Associate. He feels so fortunate to be a part of this staff that is committed to bringing the highest caliber of musical theater to Grand County! He has directed and choreographed over 20 shows for RMRT, including 42nd Street, Les Miserables, Shrek, A Chorus Line, Carousel, Footloose, Chess, Anything Goes, Drowsy Chaperone, Beauty & The Beast, among others. Jeff is honored for being recognized with a Denver Post Ovation Award for his work along with Jennifer Lupp on 2009's All Shook Up. He has also directed for Windy City Performing Arts, Hudson Corporation, and Judson College. Jeff has enjoyed success as a performer and has appeared in over 20 professional musical theatre productions in Chicago. Jeff has been a featured soloist with members of the Chicago Symphony Orchestra and is a member of the Chicago Symphony Chorus, an ensemble that was awarded two 2010 Grammy Awards for their Verdi Requiem recording. Jeff conceived, produced and directed the critically acclaimed live concerts and recordings Second City Divas in Chicago (CDBaby.com). He created, manages and performs with vocal ensemble Table for 5. The ensemble performs throughout the United States, has several recordings and frequently collaborates with the Chicago Brass Quintet (tablefor5.com). He is also a singer on the Grammy nominated score of Steven Speilberg's movie Lincoln. He is a member of Actors' Equity Association and the American Guild of Musical Artists. Jeff would like to thank the RMRT Board of Trustees, citizens of Grand Lake and all the patrons who support live theater! Enjoy the shows!