The RMRT Company is comprised of actors, musicians and technicians from all across the country. Each year, over 1,200 artists audition and apply to become a member of this talented ensemble. Our Company showcases some of the finest talent in the nation.
ON STAGE FOR "HOME FOR THE HOLIDAYS":
Jack Bartholet has one summer season [2009], one fall season [Almost Heaven 2017] and an RMRT Christmas show under his belt and couldn't be happier to be back for another one! Bartholet now curates, produces and performs Cabaret in both upstate New York and the city. He new show, currently titled Cabarage, will play well known East Village club Pangea next month.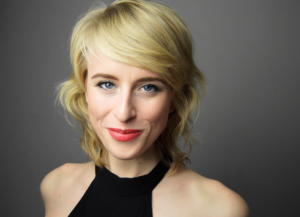 Matilde Bernabei has fond memories of a Grand Lake Christmas from five years ago and is excited for more memories with some of her favorite people! You may have recently seen her in Pump Boys and Dinettes as Prudie Cupp or last New Years, but other RMRT favorites include Almost Heaven: Songs of John Denver, Ring of Fire, Chorus Line (Judy), Hands on a Hardbody (Kelli Mangrum) and Peter Pan (Hagrid – the pirate!)! She now resides in New York City as a singer-songwriter, One Voice Coach and clowns on the weekends… you think she's joking… she never jokes… 😉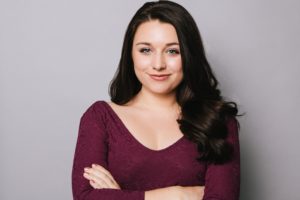 Suzanna Champion is always thrilled to return to Grand Lake, especially for the Holidays! You saw her last at RMRT for the 50th anniversary season! She currently resides in New York City as an actor and singer/songwriter. Thanks to Michael and Jeff for everything they do!! Merry Christmas!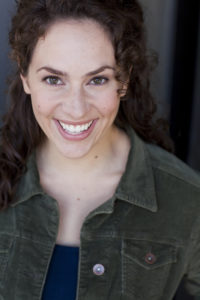 Elizabeth Lanza is so happy to be home for the holidays in Grand Lake! Elizabeth spent her first summer at RMRT in 2006 and has been back and forth over the past decade for summer seasons, one beautiful fall, and several snowy Christmases. Her favorite RMRT roles will forever be Belle in Beauty and The Beast (2011) and Laurey in Oklahoma (2008). Originally from Chicago, this Jeff Award winning actor recently graduated with her master's in Speech Language Pathology and is telling stories in a different way as she works with voice patients at the Cincinnati Veterans Medical Center. She is forever grateful to the RMRT family, Jesus, Jeff, and Michael for all of their friendship and support over the years. Merry Christmas!
Keely Vasquez is happy to be back at RMRT celebrating the 10th anniversary of Home for the Holidays, having performed in this show 3 previous years. Her RMRT stage credits include Mona in Dames at Sea, and Anita in West Side Story. She is a Chicago-based actor, singer, voice-over artist and teacher. Most recently she was seen in Porchlight Music Theatre's productions of Merrily We Roll Along and In The Heights. Other Chicago theatrical credits include shows at Drury Lane Oakbrook Theatre, The Goodman Theatre, The Paramount Theatre, The Marriott Lincolnshire Theatre, The Mercury Theatre and The Broadway Playhouse. For nearly a decade, she toured the US and Europe singing with Barry Manilow and was featured on more than twenty television shows as well as seven DVD specials. Upcoming: Next To Normal at Writers Theatre in Chicago. Happy Holidays everyone!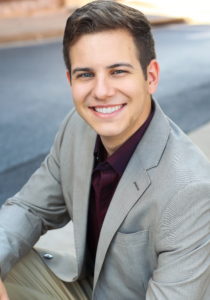 Greg Paladino (on piano) is no stranger to the snow, having grown up in Buffalo, NY. His first winter show at RMRT will be a welcome taste of home for the holidays, as he is currently pursuing a MM in Music Direction at Arizona State University.
ON STAGE FOR "NEW YEAR'S EVE AT ROCKY MOUNTAIN REP":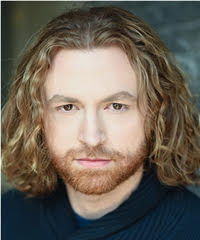 Travis Taylor returns to Rocky Mountain Repertory Theatre to ring in the New Year at one of his favorite places on earth! Travis recently spent the last 2 years on the national tour of Andrew Lloyd Webber's Phantom of the Opera where he frequently performed the lead role of the Phantom to great acclaim. RMRT audiences have thrilled to Travis playing such memorable roles at Javert in Les Miserables, the title role in Shrek, The Pirate King in Pirates of Penzance and Tommy in Brigadoon. Travis just recently finished a run at The Fulton Opera House in Pennsylvania where he was featured in The Hunchback of Notre Dame and the premiere of a new musical Treasure Island.
DIRECTORS & DESIGNERS: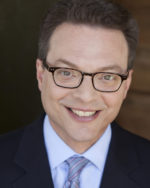 Michael Querio (Executive Artistic Director) is a pioneer of Rocky Mountain Rep, now returning for his 14th year as Artistic Director and 24 years with RMRT. Over the years, Michael has helped produce over 80 productions on the RMRT stage, and in that time he has seen the stage from many angles – in the orchestra pit as Music Director and pianist, under the spotlight as an actor (Forever Plaid 2000, West Side Story 1998, Titanic 2016, and as understudy Officer Krupke in West Side Story 2017), and in front of the stage as Artistic Director. Favorite productions include Hands On A Hardbody, Urinetown, Pirates of Penzance, The 25th Annual Putnam County Spelling Bee, Chess, How To Succeed…, Ring of Fire, and Titanic. In addition to his work with RMRT, Michael is an accomplished conductor, teacher, arranger and pianist for organizations in Chicago and throughout the Midwest, and enjoyed teaching kids in schools for over 25 years. As a singer, he has performed with the Chicago Symphony Chorus and now enjoys vocal coaching for musical theatre performers, as well as other professional groups. Michael is proud to hold degrees from the University of Illinois and Illinois Wesleyan University, and is proud that RMRT was recognized as Outstanding Regional Theatre by the Colorado Theatre Guild's Henry Awards in 2014.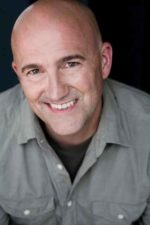 Jeffery Duke (Artistic Associate) is entering his 15th season at RMRT and feels fortunate to be a part of this wonderful company. He has directed and choreographed over 30 shows for RMRT, including last year's Mamma Mia and West Side Story. Other favorites include Les Miserables, A Chorus Line, Carousel, Chess, Shrek, The Drowsy Chaperone, Titanic and Almost Heaven among others. Jeff is honored for being recognized with a Denver Post Ovation Award for his work along with Jennifer Lupp on All Shook Up. Jeff also received a 2016 Henry Award nomination for his work on Disney's Little Mermaid. He has also enjoyed success as an actor in numerous professional musical theatre productions in Chicago. Jeff has been a featured vocal soloist with members of the Chicago Symphony Orchestra and is a member of the Chicago Symphony Chorus, an ensemble that was awarded two 2010 Grammy Awards for their Verdi Requiem recording. He is also a singer on the Grammy nominated score of Steven Spielberg's movie Lincoln. Jeff conceived, produced and directed the critically acclaimed live concerts and recordings Second City Divas in Chicago. Jeff has also recorded and toured with the vocal ensemble Table for 5. He is a member of Actors' Equity Association and American Guild of Musical Artists. Jeff would like to thank the RMRT Board of Trustees, the town of Grand Lake and all of our patrons for their support of live musical theatre! Enjoy the show!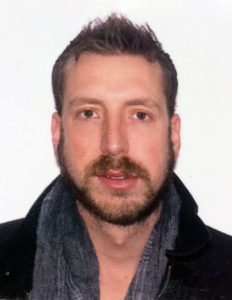 Kent Barrett (Technical Director) is a multi-disciplinary theatrical designer and artist who has developed a wide-ranging body of work and established a national and international presence on the performance scene. Kent currently teaches theatrical design and new technology at Dickinson College. Kent is a former company member with The Wooster Group, an NEA Grant recipient and instructor at MIT. A prolific technologist, Kent's works have been seen at venues such as The Park Avenue Armory, La MaMa, Signature, The Public Theatre and The Lincoln Center as well as internationally in fourteen different countries. In addition to his work in theater, dance and performance, Kent has also collaborated widely on independent films, art installations, and with various architectural lighting firms. Kent is thrilled to be returning to RMRT, his home away from home for many years, and would love to thank the community of Grand Lake, and Jeff and Michael for some of the best times of his life. If you would like to see more of Kent's work, you can find it at www.KentBdesign.com