Your support is vital to us both on and off stage. Gifts to RMRT provide needed support yearly, and help fund our performances and youth programs.
Please mail your gift to PO Box 1682, Grand Lake, CO 80447.
Thank you!
Become A Sponsor Donate Volunteer
Rocky Mountain Repertory Theatre invites you to support our mission to stimulate, promote and develop interest in the performing arts in Grand County, Colorado, and the surrounding region, through live theatrical productions and youth theatre educational workshops by donating to us.
"Tip of the Month"
smile.amazon.com
Do you shop at Amazon.com? There is any easy was to support RMRT by just changing to smile.amazon.com. It is the same Amazon website but it gives you the opportunity to support a charitable organization of your choice. Go to smile.amazon.com, log in to your Amazon account, scroll down and "pick your own charitable organization", type in "Rocky Mountain Repertory Theatre", and enter "select".
It's that easy!! Start this new shopping habit TODAY!!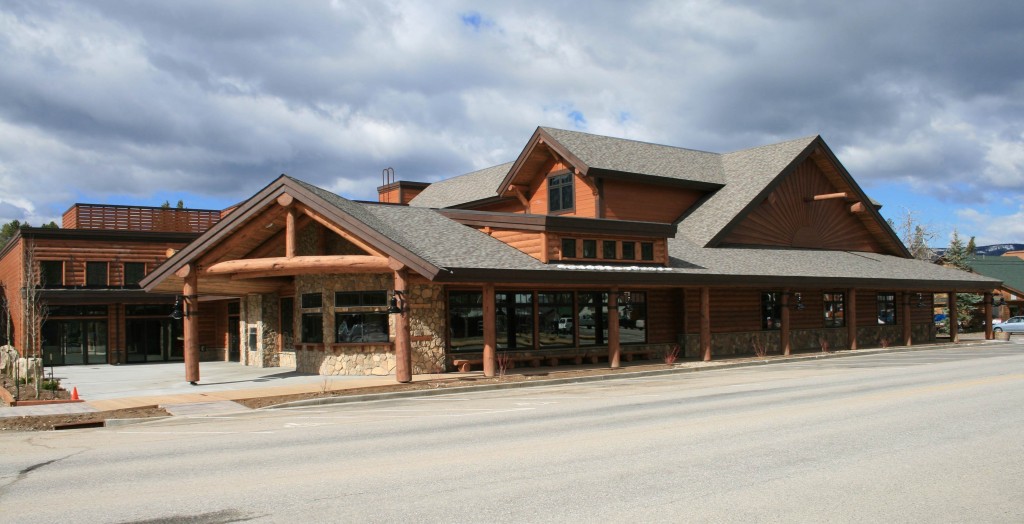 Support a Historic Theatre!
For years, RMRT has strived to bring artistic excellence to Grand County, Colorado by providing residents and visitors with a dynamic and fulfilling theatrical experience. The last ten years have marked an unparalleled period of activity for the Rep. After strengthening the organization with a dedicated Board of Trustees, a new artistic and administrative staff was implemented in 2005. In 2011, we opened our very own state-of-the-art theatre complex, following a successful $5.2 million Raise the Curtain capital campaign. The new theatre expands our seating to approximately 300 seats, while maintaining the intimate feel of our old venue at the Community House.
We have been able to accomplish this, continue to offer extremely affordable ticket prices for top tier musical theater, as well as offer a high quality educational and enriching youth theatre program only through the support of the community and our patrons. As a Colorado nonprofit corporation and a qualified 501 (C) (3) non-profit organization, that support is essential to our ability to accomplish our mission. We thank you all for your continued support which has allowed us to move to this next level, meet the financial and stewardship responsibilities associated with operating and maintaining a first class venue and continue to grow.
If you are interested in learning ways that you can help support us, please call our Administrative Offices at (970) 627-5087 or email us for more information.