The RMRT Company is comprised of actors, musicians and technicians from all across the country. Each year, over 1,200 artists audition and apply to become a member of this talented ensemble. Our Company showcases some of the finest talent in the nation.
Introducing our 2021 Company
On Stage: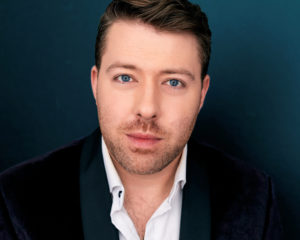 Ryan W. Bailey (Pharaoh, Dentist, et al) is ecstatic to return to this beautiful town for his third summer after having previously been a member of this wonderful company in 2011 and 2012. Ryan's major claim to fame thus far has been performing as Gus/Growltiger in Lord Andrew Lloyd Webber's Cats over 2,000 times, both nationally and internationally. He would like to think that Gus would be proud of his performances this season. 2020 started off strongly for Ryan, as he helmed a well-received production of Itamar Moses' Bach at Leipzig for The Empirically Theatre Group. Ryan then sang Jean Valjean for the viral sensation Les Miserables put on by Creative Quarantine. This pioneering group inspired Ryan to adapt Sweeney Todd with the minor twist that he plays every single role in the Stephen Sondheim classic. Both are still available to watch for free on YouTube. As resident production designer for The Empirically Theatre Group, Ryan took charge of digital performances benefiting the Equal Justice Initiative in 2020, and the Actors Fund in 2021. Go to The Empirically Theatre group page on Facebook or Instagram for more details! Born in the Finger Lakes region of western New York, Ryan has called NYC home ever since graduating from the Shenandoah Conservatory. Huge thanks to everyone who has supported a career in performance: Karen & Howard, Micheal & Jeff and, of course, Mom & Dad.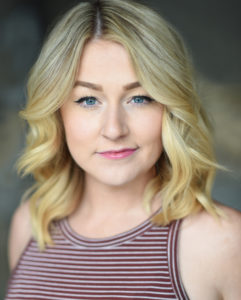 Cara Chumbley (Ensemble, Narrator, Ensemble) is so pumped to be back at RMRT! Thank you to the whole crew making it possible!! She is currently living in Chicago and spent her covid times working as a preschool teacher. She can't explain how grateful she is to be in nature and back on stage this summer. Cara would like to thank her parents, her friends, her cat and her super dope boyfriend (who is killing it on the drums this season)! Also, a special little moment for my beautiful Grandma Larson. Our family lost a pretty incredible lady earlier this year, and things just haven't been the same without her. "Grandma Larson brought music to my life, she showed me what kindness looked like and she absolutely LOVED RMRT – so much so that my first year here, she took a train from Illinois to Colorado and then back just for these shows. I love her so much and miss her every day. Stay safe and mask up, everyone!"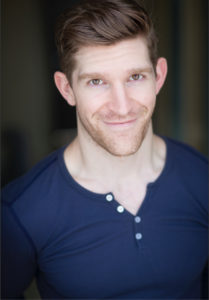 Taylor Crousore (Sam Phillips) is very happy to be back in Grand Lake and relieved to be performing again after living in his mom's boyfriend's basement for the last year.
Off-Broadway credits include A Musical About Star Wars (which he co-wrote and starred in), The Blueprint Specials at the Public's UTR Festival, Forbidden Broadway: Comes Out Swinging! and NEWSical The Musical! Regional credits include Beauty and the Beast (Gaston), Peter Pan (Captain Hook), The Music Man (Harold Hill), and Pau Gordon's new musical Pride and Prejudice (Mr. Wickham) which is now streaming on Amazon Prime. TV: "The Friday Zone" and "America's Got Talent."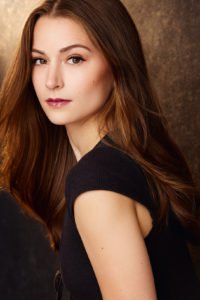 Paige Daigle (Dyanne) is so excited to be back in these beautiful mountains and to see all these wonderful faces again. Last seen in Grey Gardens at Theo Ubique and as Alice's understudy in Firebrand's production of Lizzie Borden. The Den Theatre, where she played Jenna Roxy in Reddyk and Krupp's musical The Church of Modern Love. Other Chicago Credits: Hello Again (u/s Nurse, Young Wife, and Senator), My Name Is Annie King (Rosalie). Colorado credits: BDT Stage's The Addams Family (u/s Wednesday), Rocky Mountain Repertory's Mamma Mia! (Sophie), Almost Heaven, West Side Story (Graziella), Rock of Ages (Constance, u/s Sherrie), and Titanic (Kate Mullins). Paige obtained her BFA in musical theatre at Columbia College Chicago. CCC credits include Oklahoma! (Laurey), Violet (Young Violet). Thanks and love to her family and friends for their constant love and support!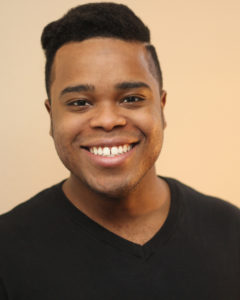 Rudy Foster (Ensemble) is jazzed to join Rocky Mountain Rep for the 2021 season! Originally from Tennessee, Rudy received a BA in theater and performance studies from the University of Chicago where he studied with Jon Berry, Sean Graney, and David New. Highlights of previous credits include Hair (Claude), Sister Act (Eddie), Les Misérables (Enjolras), Smokey Joe's Café, and Once on This Island (Papa Ge/Tonton Julian). He has also worked with RWS Entertainment Group and Dollywood, appearing in popular, award-winning shows like Dreamland Drive-In and Christmas in the Smokies. Rudy thanks more people than could ever fit in this bio, including you! "Love ya baby, nothing personal." Twitter/IG: @rudy_the_star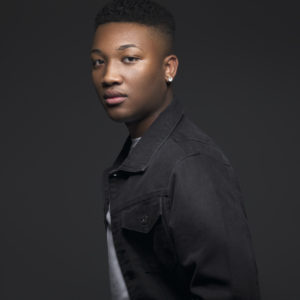 Micheal Corey Hassel (Joseph, Ronette) is very excited to be making his RMRT debut. Some of his favorite roles include Tulsa (Gypsy), Seaweed (Hairspray), and Donkey (Shrek). He would like to thank Glenn and Heather Denton for their constant love and support. Micheal dedicates this performance to his mother, the late Crystal Shackelford. BLACK LIVES MATTER. HCKR Agency. Ball State University BFA Musical Theatre. Philippians 4:13.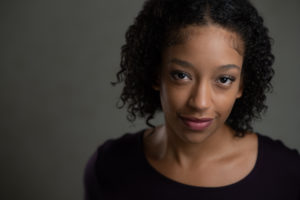 Jaymi Horn (Ensemble, Chiffon) is excited to join the Rocky Mountain Repertory Theatre for this summer season. Some of her most memorable credits include Jesus in Jesus Christ Superstar, Esmeralda in The Hunchback of Notre Dame, Ms. Honey in Matilda and Jasmine in Pipeline. She is a graduate of Ohio Northern University with a BFA in musical theatre, and she completed her internship at New Stage Theatre in Jackson, Mississippi. Jaymi was also featured in Romeo and Juliet, Macbeth, and A Christmas Carol.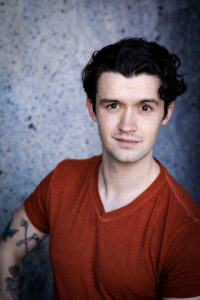 Sam C. Jones (Johnny Cash) is so excited for his RMRT debut where he can bring Johnny Cash to life in Grand Lake! Sam has previously played Elvis and Carl in MDQ at the Hippodrome Theatre, Broadway by the Bay and San Luis Obispo Repertory Theatre. Other credits include: The Legend of Georgia McBride (Casey), Pump Boys & Dinettes (Jim), Disaster! (Chad) and A Midsummer Night's Dream (Lysander). Sam is an Americana songwriter and his new EP Overdue Confession is available on all streaming platforms. Social: @thesamjones. Website: www.thesamcjones.com. For my dad, the biggest Cash fan I know.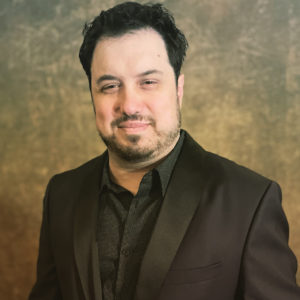 Josh Kellman (Potiphar/Jacob, Mushnik) is over the moon to return to this amazing company in this beautiful, resilient community, for season number 8! Most recently for RMRT, Josh played nine different members of a family of British nobles, an out-of-work stripper, and FDR. You may also remember him as Mrs. Meers, the Major General, Gomez Addams, and Jim Haller (twice), among other roles. Josh is returning to the role of Potiphar 24 years after his legendary performance of the role as a sixth grader at Somers Middle School. During quarantine, Josh's theatre company put out a season of four Zoom shows to raise money for the Equal Justice Initiative. Season 2 started on May 29th and is a slate of concerts, epic plays, and zany specials all benefiting The Actors Fund. Follow The Empirically Theatre Group Page on Facebook or Instagram for more information. Also look for the release of Season 2 of the Parsec Award nominated audio drama Time Trip, in which Josh continues his portrayal of a naughty and conniving Albert Einstein. Josh is so grateful for another opportunity to make magic in the mountains!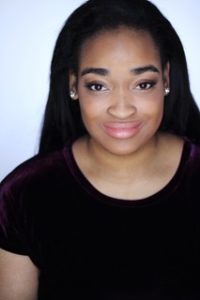 Jaelle Laguerre (Ensemble, Crystal) recently graduated from Syracuse University with her BFA in musical theatre and moved to NYC to continue her post grad career! She has received a Jimmy nomination and is a California Nationals theatre recipient. Some musical credits include The King and I, Beauty and the Beast, Cats, Legally Blonde, Rent, A Christmas Carol and The Wild Party. After such a dark year, Jaelle is ecstatic to be spending this summer in the beautiful Colorado mountains! She thanks God, her amazing parents, and her brother for their healing amount of love. jaellelaguerre.com @Jaellelaguerre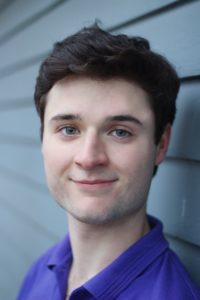 Will Lamb (Jerry Lee Lewis) is so excited to be joining the RMRT family in a dream role! Born and raised in Alabama, he is a current senior music theatre major at Baldwin Wallace University. Some favorite roles of his include Seymour in Little Shop of Horrors, Nigel in Something Rotten!, and Ernst in Spring Awakening. Endless love and thanks to my family, friends, and everyone else who has supported me along the way!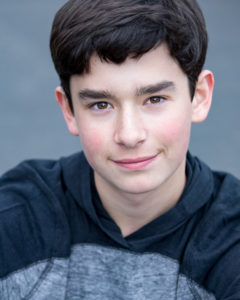 Brody Lineaweaver (Ensemble) is honored to be back for his fourth summer. He previously played Nathan in The Full Monty, Pugsley in The Addams Family and Gavroche in Les Miserables. Some of his other favorite roles include John in the Henry Award-winning production of Fun Home with Miners Alley Playhouse; four seasons of A Christmas Carol with the Denver Center Theatre Company, Young Kourken in I am Alive with Well Orchestrated Madness, Shwartz in A Christmas Story The Musical with BDT Stage, Michael in Billy Elliot, Freddy in School of Rock, Mowgli in The Jungle Book, Young Simba in The Lion King Jr with the Breckenridge Backstage Theatre. He is going into the 11th grade, and when not acting, he's playing soccer. He would like to thank his mom, dad, and sister Riley for all their support and Michael and Jeff for the opportunity. Thank you so much for coming back to support live theatre!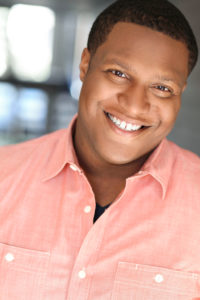 Michael E. Martin (Ensemble, Audrey II Voice) is incredibly thankful to be returning to live theatre this summer and sends his utmost gratitude to MQ, Jeff, & the entire RMRT family for the opportunity to return to the stage he loves most. Chicago: Actor 9 in the Jeff-Award winning world premiere of United Flight 232 (The House Theatre of Chicago), New Faces Sing Broadway Now – 2020 (Porchlight MT), and Ernest in Kentucky (The Gift Theatre). Regional: Eddie in Sister Act, Beadle Bamford in Sweeney Todd, Sebastian in The Little Mermaid, Donkey in Shrek, and Ronald McCowan in Hands on a Hardbody (Rocky Mountain Repertory), Manager in Elf (Little Theatre on the Square), Chief/Ensemble in Jonah and James the Less in Jesus (Sight & Sound Theatres), Kerchak in Tarzan (Thingamajig Theatre Company) TV: Chicago Fire. OKCU and Murray State University graduate. Paonessa Talent Agency. Instagram: @memartinsings & @judys.basement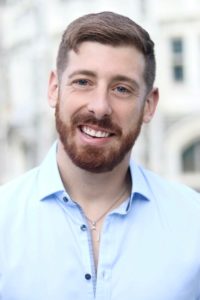 Chris Mauro (Ensemble) is thrilled to be returning to beautiful Grand Lake and the wonderful Rocky Mountain Rep. He has been fortunate enough to travel the world as a lead vocalist for both the AidaMar Cruise Ship and the Viking Sun Cruise Ship, as well as playing Mayor Humdinger on the international tour of Paw Patrol Live! He has performed in two off-Broadway productions in NYC: Unspoken Conversations (Frank Wedekind) and Yosef (Reuven). Chris performed in three other tours for a children's theatre company called ArtsPower: The Monster Who Ate My Peas (The Monster), Chicken Dance (Mac/Elvis Poultry), and Four Score and Seven Years Ago (Hitchborne/General Pickett). His favorite regional credits include Shrek (Big Bad Wolf), Children of Eden (Abel), and The Full Monty (Dave) and A Gentleman's Guide to Love and Murder (Inspector Pinckney), both of which he did at RMRT. Between gigs, he's a performer at the world famous Ellen's Stardust Diner. During covid, he was fortunate enough to originate the role of Dante/The Devil in Infernal, a virtual musical based on Dante's Inferno. He wants to thank his friends and family for their constant support, especially his mom and dad, his INCREDIBLE girlfriend Autumn, and of course Michael and Jeff for this wonderful opportunity and for welcoming him back. Check out his endeavors on his website at www.chrismauroactor.com.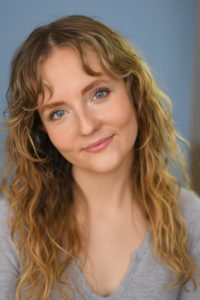 Maya Rowe (Ensemble, Audrey) is thrilled to be returning to the forever enchanting Rocky Mountain Rep for her third summer! You may remember her for her onstage shenanigans ranging anywhere from nunnery and seducing slot machines to fostering orphan children. Some her favorite roles include: Sister Mary Downey (Disaster!), Beggar Woman (Sweeney Todd), Sibella (A Gentleman's Guide to Love and Murder), Grace (Annie), and Rhetta Cupp (Pump Boys and Dinettes). After a year-long unintentional sabbatical, she cannot wait to reignite the magic of theatre in her favorite place through the joy of rainbow robes and carnivorous plants! Now fully vaxxed, this "Thoroughly Moderna Millie" is sending a huge thank you to the Rocky Mountain Rep family for keeping this sanctuary alive, despite it all. All the love to this place and its people, always.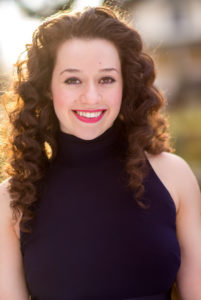 Natalie Schaffer (Ensemble, Audrey II Manipulation) is incredibly grateful to be returning to the RMRT stage. In 2019, she had the honor of playing Johanna in Sweeney Todd, Marianne in Disaster!, and ensemble in Sister Act. Natalie graduated from Wagner College with a BA in theatre performance and a minor in dance. Some other favorite roles include Bonnie in Anything Goes, Alice Bean in Titanic, and Belle in Beauty and the Beast. Critics also raved about her mid-quarantine directorial debut of Tangled – the Backyard Musical starring her little cousins. When not on stage, she enjoys practicing yoga, cuddling puppies, writing, and most of all singing with her band Judy's Basement. A wholehearted thank you to MQ, Jeff, and the entire team. Love and thanks to Mom, Dad, Aunt Betsy, Aunt Kathy and the whole fam. (Nataliejschaffer.com, @judys.basement)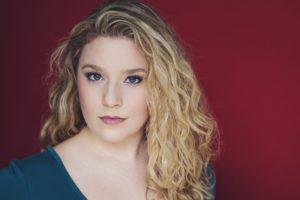 Katherine "Viv" Viviano (Ensemble/Potiphar's Wife, Ensemble) is thrilled to be returning to beautiful Grand Lake for her 3rd summer with Rocky Mountain Repertory Theatre! Most recently, she was seen in the ensemble of Beauty and the Beast at Paramount Theatre, where she will be returning this holiday season for Rodgers + Hammerstein's Cinderella. Previous RMRT credits include Sister Act (Sister Mary Patrick), Sweeney Todd (Ensemble), Annie (Star To Be), A Gentleman's Guide… (Miss Barley). Proud '18 BFA musical theatre Millikin alum. Viv sends her deepest gratitude and all the love in the world to her family, the RMRT community, Cole and Grandma El – her best friend and number one fan.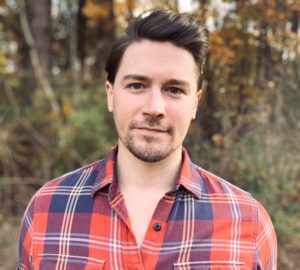 Chance Michael Wall (Ensemble, Seymour, Carl Perkins) is from Winder, GA. He received his BFA at Valdosta State University in 2013 and has been performing professionally for last decade. His most recent credit was performing on Norwegian Cruise Lines in their production of Million Dollar Quartet as Johnny Cash. Chance first came to the RMRT stage for the 2013 production of Ring of Fire. Over the years he has returned to appear in West Side Story, Million Dollar Quartet, Titanic, Mama Mia, Newsies, and Rock of Ages. Grand Lake is one of his favorite places on earth, and Chance is thrilled to be back. Returning to this beautiful town to create and bring the arts back to this community after the year we have endured is a gift! "Thank you for having me!" He would like to thank his family and friends for their undying love and support! Member of Actor's Equity Association.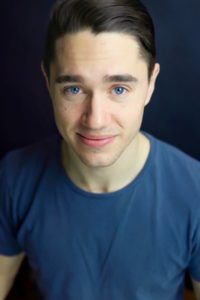 P. Tucker Worley (Elvis Presley) returns to Rocky Mountain Repertory after having last been seen as "Jackson" in Pump Boys and Dinettes in 2018. Tour credits include Mamma Mia! (Worklight Productions), Peter Pan 360 (Herrick Entertainment) and Oliver! (Networks). Regional credits include Comedy of Errors and Julius Caesar (Chicago Shakespeare Theater) Sita Ram (Lookingglass Theatre Company) Mamma Mia! (Sacramento Music Circus) and A Chorus Line, Irving Berlin's: White Christmas, Legally Blonde, Joseph and the Amazing Technicolor Dreamcoat, Elf: The Musical and the world premiere of I'll Be Home for Christmas at The Arvada Center for the Arts and Humanities. Training B.F.A.; Roosevelt University and a proud alum of Denver School of the Arts. Tucker would like to thank Jeff and Michael for their trust and support and for having him back up to the ever magical Grand Lake and to his parents for their undying love! Let's rock and roll kiddos! Be Brave. Follow @p._tucker
Off Stage: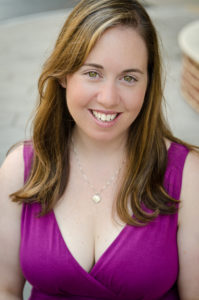 Amy Radebaugh (Stage Manager/Company Manager) is delighted to be returning to RMRT for her eighth season. Favorite RMRT shows of Amy's include Pump Boys and Dinettes, Almost Heaven, Titanic, Million Dollar Quartet, Rock of Ages, Hands on a Hardbody, and A Chorus Line. Amy has been extremely lucky to have spent the last year living in the beautiful town of Grand Lake and falling in love with the winter weather. Amy would like to thank her parents for all their continued love and support. She would also like to thank Michael and Jeff for allowing her to continue filling her life with a company and town she holds close to her heart.
Joshua J. Allen (Production Manager) is excited to be a part of the 2021 RMRT company. He is excited to be back at RMRT, originally having started as the assistant lighting designer in 2012 and returning periodically in different capacities. He was formerly the technical director at the Irish Repertory Theatre in NYC from 2013-2020. He would like to thank Michael and Jeff for this opportunity.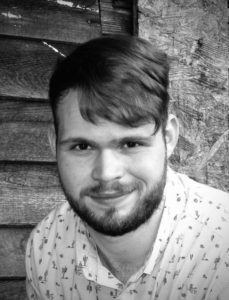 Kyle M. Dill (Assistant Stage Manager) is a multi-disciplinary theatre maker originally from the Shenandoah Valley of Virginia. He holds his BFA theatre design and production from Shenandoah University. He has worked primarily in the DC region with companies including Woolly Mammoth Theatre Company, Arena Stage, Annexus Theatre Company, Ford's Theatre, Signature Theatre, the Library of Congress, and the Theatre Lab. He has collaborated with Shenandoah Summer Music Theatre on 15 productions, serving as the production stage manager for two seasons. Recently he worked as head props on the national tour of A Bronx Tale. He is an Equity Membership Candidate and a member of IATSE. Thanks to RMRT for this opportunity! @kylemdill
Ethan Follett (Assistant Technical Director) is a graduate student at Florida State University in the technical production program. He attended undergrad at the University of Southern Mississippi. This will be his fourth job in summer stock and his first time as an assistant technical director. He's very happy to be getting back to normal theatre while also taking a step forward in his technical career.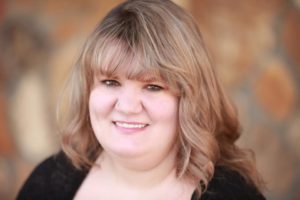 Elisa Glavin (Follow Spot Operator) is thrilled to be once again spending her summer with Rocky Mountain Repertory Theatre. She started in 2013 and soon discovered her love for her hometown theatre. Recently she's gotten to assist Christal McDougall with the shows at the local high school and has fallen in love with getting to work with these students and develop their theatre passion. Favorite credits include A Chorus Line, Legally Blonde, Hairspray and Rock of Ages. She would like to thank her parents for being so supportive and Michael and Jeff for allowing her to come back for eight seasons.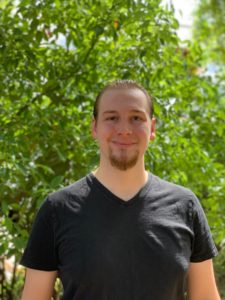 Nate Glowacki (Technical Director) is a graduate student at Florida State University, pursuing an MFA in technical production. He earned his BFA in theatrical design & technology from Kent State University in 2018. Prior work includes the Great Lakes Theater in Cleveland, Ohio, and the Idaho Shakespeare Festival in Boise, Idaho. He is excited to join the Rocky Mountain Rep crew!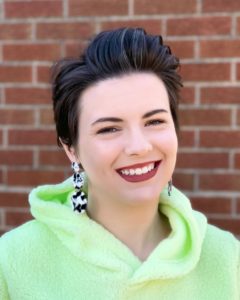 Leah Hummel (Costume Designer: Little Shop; Wardrobe Manager) is beyond excited to be returning to Grand Lake and to RMRT. Leah is a Chicago native, freelance costume designer and teaching artist. In Chicago, Leah has worked with Strawdog Theatre Company (Jeff Award Nomination), Raven Theatre Company, The Neo-Futurists, The Wilmette Center for the Arts and the 13th Floor Entertainment Group. She has taught theatre at Niles West High School and Yachad Chicago. Leah holds a BFA in theater design & technology from Western Michigan University and will begin her MFA costume design program at the University of Texas-Austin this fall. Much love and gratitude to Momma, Poppa, and Padraic.
Janelle Smith (Wardrobe Manager) received their BFA in theatrical production with a minor in metals and jewelry from Western Michigan University and MFA in costume design from Illinois State University. Their costume design credits at ISU include The Illusion (2017), The Liar (2018), and Harvey (2019). Janelle greatly enjoys designing for dance and has been able to direct that passion for several dance concerts. They have worked on wardrobe for the Illinois Shakespeare Festival and are excited to bring those skills to Grand Lake. Janelle is incredibly grateful for all the love and support from their family, friends, and colleagues.
Lauren Alyssa Skulley IV (Master Electrician) is a local freelance master electrician. She graduated from the University of Northern Colorado with a bachelor's degree in theatre arts. Here, she had the pleasure of working on more than 20 productions including the Winter Dance Concert 2019, The Wolves, and Into The Woods. She also had the pleasure to work on UNCo's recent production of Macbeth. Lauren is excited for you to see tonight's show and is honored to be working with Rocky Mountain Repertory Theatre. She would like to thank her parents, sister, and partner for their continued support and affection – even from afar.
In the Pit:
Todd Hale (Bass) is excited to be returning to Grand Lake. When not in the pit, he can be seen playing jazz, classical, and rock music. He would like to thank his family and Michael and Jeff.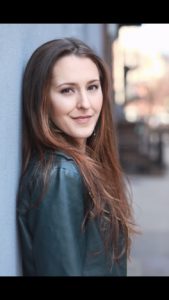 Autumn Hitt (Second Keyboard) is excited for her first season with RMRT! She is an actor/singer/dancer/musician from NYC. She grew up playing piano, dancing ballet, and reading medical journals. Autumn holds two bachelor's degrees from Union University in piano and philosophy. She studied outdoor survival in Norway, and music at the Broadway conservatory, IAMT. She has taught piano, dance, and theatre in Jackson (TN) Chicago, and NYC as well as internationally in Norway, Iraq, and Egypt. Her love of music does not stop with the piano; she is also pursuing a stage career. Some of her favorite roles have included Queenie in Lippa's The Wild Party; Cinderella in Into the Woods; and Christine Vole in Witness for the Prosecution. When not on stage, she can be found hiking some mountains, mixing up an old fashioned, or reading something Lord of the Rings-related.
She wants to extend a huge thank you to Michael and Jeff for the opportunity to be here, her parents for always being so supportive, and her handsome boyfriend Chris, who is also in this season's cast! Soli Deo Gloria. Keep up with her journey via Instagram @autumncharlie3
Michael Jordan (Music Director: Little Shop; Conductor; First Keyboard), is the resident music director for Theatre Arts at Ohio Northern University. He's joining RMRT for his third season and would like to give a big thank you to the entire RMRT team.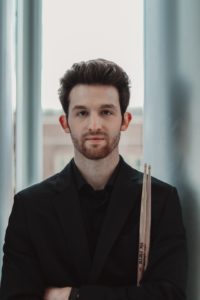 Patrick Phalen IV (Drums/Percussion) is super excited to be back to RMRT for his second summer! Patrick graduated from the University of Wisconsin – Eau Claire with a music liberal arts degree and a business administration minor. There, he participated in several ensembles, including the acclaimed Jazz Ensemble 1. Patrick was raised in north-central Wisconsin and comes from a musical family. Before the pandemic, he had been touring with the up-and-coming folk band Them Coulee Boys. Their most recent album, Die Happy, has reached the Americana Radio Album charts alongside The Avett Brothers, Lumineers, and more. Patrick is excited to be back playing live theater again in Grand Lake surrounded by an amazing cast and crew, including his partner in crime, Cara, who can be seen on stage.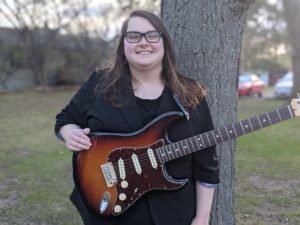 Emily Watkins (Guitars) is a guitarist based in Eau Claire, Wisconsin. She attended the University of Wisconsin-Eau Claire as a chemistry major and studied jazz under Professor Bob Baca and Dr. Michael Shults from 2014 to 2017. She was a four-semester member of the grammy-nominated UWEC Jazz Ensemble I. In her time with the band, UWEC's Jazz I was a recipient of the prestigious Downbeat Magazine Award for "Best Undergraduate College Big Band." Currently, Emily works as a freelance guitarist and vocalist. She also teaches guitar lessons at Offbeats Violin & Guitar Studio in Eau Claire. Since 2017, she has also worked full time in management at Kwik Trip, a chain of convenience stores based in the upper Midwest.
Directors and Designers: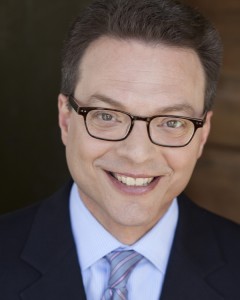 Michael Querio (Executive Artistic Director; Music Director: Ring of Fire, Joseph…,; Director: Little Shop of Horrors) celebrated his 25th year with Rocky Mountain Rep last year…but if a tree falls in the forest?… He started in 1995 as the pianist and music director for Nunsense in the old Community House. Over the years, Michael has helped produce over 100 productions on the RMRT stage, and in that time he has seen the stage from many angles – from the orchestra pit as Music Director and pianist, under the spotlight as an actor (Forever Plaid 2000, West Side Story 1998, Titanic, and as understudy Officer Krupke in West Side Story 2017 ), and in front of the stage as Artistic Director. Favorite productions include Hands On A Hardbody, Urinetown, Pirates of Penzance, … Spelling Bee, Chess, How To Succeed…, and Titanic. Over the years, Michael has worked as a conductor, teacher, arranger, pianist, and enjoyed teaching kids in schools for over 25 years. Michael is proud to hold degrees from the University of Illinois and Illinois Wesleyan University.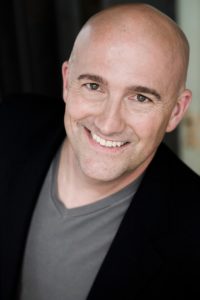 Jeffery Duke (Associate Artistic Director; Director and Choreographer: Ring of Fire, Million Dollar Quartet) feels fortunate to be a part of this wonderful company and this very special season! He has directed and choreographed over 30 shows for RMRT. Favorites include Les Miserables, A Chorus Line, Carousel, Chess, Shrek, Drowsy Chaperone, Titanic, West Side Story, and Almost Heaven among others. Jeff is honored for being recognized with a Denver Post Ovation Award for his work along with Jennifer Lupp on All Shook Up. Jeff also received 2016 and 2017 Henry Award nominations for his work on Disney's Little Mermaid and West Side Story. He has also enjoyed success as an actor in numerous professional musical theatre productions in Chicago. Jeff has been a featured vocal soloist with members of the Chicago Symphony Orchestra and was a part of the Chicago Symphony Chorus, a professional ensemble that was awarded two 2010 Grammy Awards for their Verdi Requiem recording. He is also a singer on the Grammy nominated score of Steven Spielberg's movie Lincoln. Jeff conceived, produced and directed the critically acclaimed live concerts and recordings of Second City Divas in Chicago. Jeff has also recorded and toured with the vocal ensemble Table for 5. He is a member of Actors' Equity Association and American Guild of Musical Artists. Jeff would like to thank the RMRT Board of Trustees, the town of Grand Lake and all of our patrons for their support of live musical theatre. We are so happy to be back with all of you! Enjoy the shows!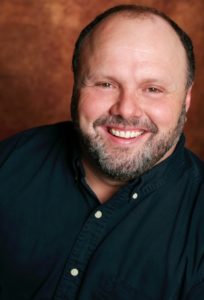 Jesus Perez (Resident Costume Designer) is thrilled to be returning to Grand Lake and his family in the mountains for his 17th season! During the rest of the year living in Chicago, Jesus has the privilege of being the artistic director of Chicago Kids Company, Theatre for Children! (now entering their 30th year). In his free time, Jesus is a freelance costume designer with J2 Costumes working with such theatres as Music Theater Works, St Ignatius' Harlequins, Porchlight Musical Theatre, Circle Theater, Marriott Lincolnshire Theatre, and Chicago Shakespeare Theatre. J2 is also the design team behind The Polar Express, now with seven trains across the country and counting. He won the Ovation Award from the Denver Post for Beauty and the Beast in 2005 at RMRT and The Henry Award for RMRT's production of Disney's The Little Mermaid and was nominated for Gentlemen's Guide to Love and Murder. He is also the humble recipient of two Jeff Awards (non-equity wing) for Mack and Mabel and Urinetown, nominated with other Jeffs for Gentlemen Prefer Blondes and Can Can, and won the BroadwayWorld.com "Best Costume Design" award for Best Little Whorehouse in Texas. Jesus is always thrilled to share Grand Lake with his friends and especially his family. Thank you to Jane DeBondt for her endless work and amazing talent. There is no way we could do any of this without her. God Bless.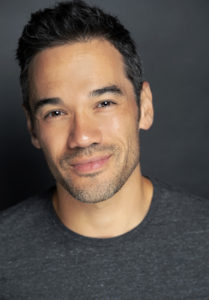 Andrew Cao (Director/Choreographer: Joseph) is thrilled to be heading back to the mountains for the NINTH time in the last 20 years. He considers himself incredibly lucky to have spent 15 years as a professional actor–including 10 years on Broadway–in shows like Aladdin, Anything Goes, and Nice Work if You Can Get It. Andrew and his family recently moved south where he teaches musical theatre at the University of Florida. "It's incredible to be pursuing this new dream of mine from the other side of the table as a director, choreographer, and teacher. Thanks to RMRT for being such a big part of my life, and to Grand Lake for always welcoming me back with open arms. A special thanks to Michael Querio for your friendship and trust. And the BIGGEST thank you to the three ladies whose love and support make everything possible: wife Sophie, daughter Lua, and daughter Esme." @theandrewcao www.andrewcao.net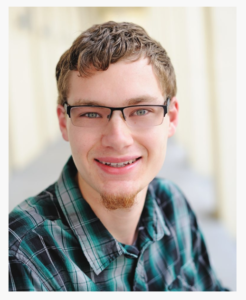 Grey Conderman (Sound Designer & Operator) is a graduate from SUNY Potsdam with a BA in theatre and a minor in production and design. Having worked in theaters in New York, Maine, Alaska, Colorado, and Florida, Grey is overjoyed to be back for another season in the mountains! In addition to his technical and performance work, Grey has also toured the US and Canada with Champions of Magic for a year. Sound design/engineer credits include Irving Berlin's White Christmas, Guys and Dolls, Lost in Yonkers, Sister Act, Disaster!, Sweeney Todd, Always….Patsy Cline, and Love Letters.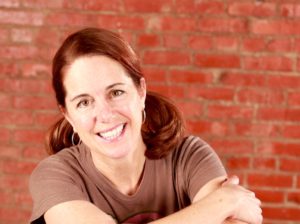 Jennifer Lupp (Choreographer: (Little Shop of Horrors) could not be more grateful to return to Grand Lake and work alongside Jeff, Michael, and this talented cast and crew this summer. This makes Jennifer's 11th season here at RMRT! Personal past favorite shows that she's choreographed for the RMRT stage…can't decide… well, maybe…The Drowsy Chaperone, Shrek, 42nd Street or Chess! Jen lives in Oklahoma with her husband, K.C., and their two sons, Patrick and Jackson, and their dogs Roxie and Luna.
Ethan Newman (Lighting Designer) is excited to be returning for yet another production with RMRT. Having completed his MFA in lighting design at the University of Missouri – Kansas City, Ethan moved to New York City to pursue his dream of working in the art of professional theater. Recent lighting design credits include: Sweeney Todd (Rocky Mountain Repertory Theatre), Jesus Christ Superstar (Centenary Stage), and Hair (Forestburgh Playhouse). More of Ethan's designs can be found at www.eanewmandesigns.com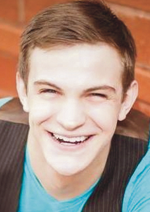 Cody Tellis Rutledge (Scenic Designer) is originally from McMinnville, TN, and graduated from the University of Memphis in Memphis, TN, with a BFA in theatre with a double emphasis in musical theatre and technical production. This is his 4th season with Rocky Mountain Rep after designing for them past three seasons and being the charge artist the year before that. When not freelancing around the country, Cody is the resident designer and charge artist for Charleston Stage Company in Charleston, S.C. You can follow him on Instagram @codytellis to see more of his design work. He would like to thank Michael and Jeff for giving him this opportunity again, his family and friends for their continued support, and Scooter and David for putting up with his rehearsal and work schedule. He hopes you enjoy the season!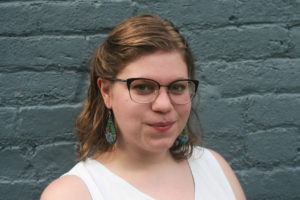 Sarah D. Speck (Sound Designer) earned her BA in music in music production and recording technology with an emphasis in clarinet from Shenandoah University. Sarah is thrilled to join Rocky Mountain Repertory Theatre this season. Recent designs include John Leguizamo's Latin History for Morons – Ahmanson Theatre, Amazing Grace – Museum of the Bible, and An Iliad – Utah Shakespeare Festival. Recent touring credits include head sound for national tours of A Bronx Tale, John Leguizamo's Latin History for Morons, Elf the Musical, and Amazing Grace. Sarah is a proud IATSE member.