The RMRT Company is comprised of actors, musicians and technicians from all across the country. Each year, over 1,200 artists audition and apply to become a member of this talented ensemble. Our Company showcases some of the finest talent in the nation.
Announcing our 2019 "Home for the Holidays" Company!
On Stage: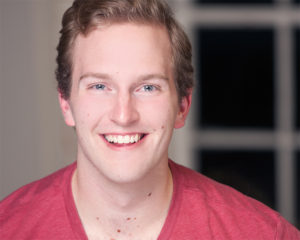 Danny Adams
Danny is pumped to be able to come back to Grand Lake and spread a little Christmas cheer throughout the town. He was last seen at RMRT in 2018 in productions such as The Full Monty, A Gentleman's Guide to Love and Murder, and Annie. Since then, he has been working throughout the northeast at theatres like The Palace Theatre, Interlakes Summer Theatre, and others. Danny would love to thank Michael and Jeff for this opportunity. He would also like to thank Hannah, his family, and his friends for their constant love and support while he continues to "live the dream."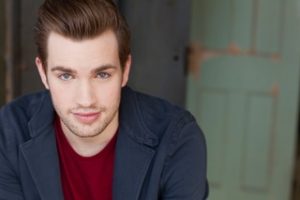 Jack Bartholet
Jack was a part of last year's Home for the Holidays and has been daydreaming about Grand Lake since he boarded his flight back to New York City. Bartholet's early RMRT days began at the old theatre in 2009 with a season including: Brigadoon, Pirates of Penzance and All Shook Up. He returned that year for Christmas, but it was Almost Heaven: The Songs of John Denver that brought him to the new theatre in 2017. Now married and living in Brooklyn, N.Y., Jack has been doing his solo Cabaret show Lady with a Song (alongside his 4 piece band) since January to considerable acclaim. Both Time Out Magazine and The Bistro Awards made it one of their picks for the best Cabaret in NYC respectively calling the show "enchanting" and "remarkable". The show is featured in: The New York Times Fall Arts Preview and was profiled by The Daily Beast. Wishing everyone a happy holiday season and a bright new year!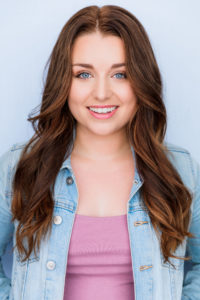 Suzanna Champion
Suzanna is thrilled to be back in Grand Lake for the beautiful Christmas season. You caught her most recently in her new all-time-favorite-role, Louise in Always… Patsy Cline. That show was hard to beat, but other RMRT favorites include Addams Family (Wednesday) Newsies (Katherine) Million Dollar Quartet (Dyanne) and Almost Heaven. She always loves being a part of the Holiday show and ringing in the New Year in Grand Lake. She now resides in Denver and teaches musical theatre, voice, and songwriting full time at Valor Christian High School.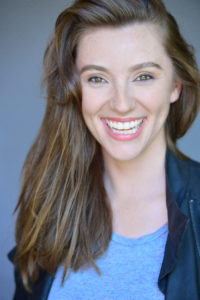 Kristin O'Connell
Kristin is so beyond thrilled to be returning to her home away from home, Grand Lake, for the holiday season. After this show, Kristin will have performed in 17 shows here at RMRT! Favorite roles include Fantine in Les Miserables, Maggie in A Chorus Line, Tanya in Mamma Mia!, and Cindy Lou in The Marvelous Wonderettes. For the holidays, Kristin is excited to spend the holidays skiing with her husband (and fellow RMRT alum), Sean and hanging with her cute doggo, Sammy. Happy Holidays!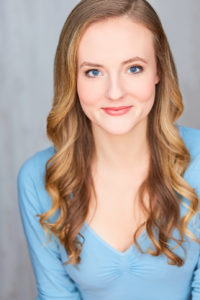 Maya Rowe
Maya is lucky enough to have spent the last two summers and one blissful fall at Rocky Mountain Repertory Theatre! From 2018 (Sibella in A Gentleman's Guide to Love and Murder, Grace in Annie, Rhetta Cupp in Pumpboys…) to 2019 (Sister Mary Downy in Disaster!, Beggar Woman in Sweeney Todd) She's done everything from fostering orphans to baking pies to begging for pies to seducing slot machines on this stage and to be back here for the holidays is nothing short of a dream come true. Thank you to RMRT and all of its beautiful people. What better way to spend this season than with this community which has become nothing short of family!
New Year's Eve at Rocky Mountain Rep!
Featuring: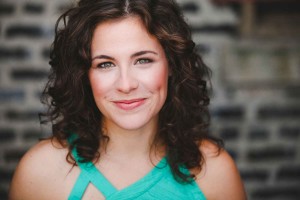 Sarah Bockel
Directors & Designers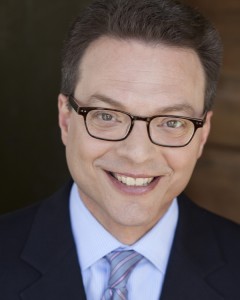 Michael Querio (Executive Artistic Director and piano accompanist for NYE) is a pioneer of Rocky Mountain Rep, now returning for his 15th year as Artistic Director and 24 years with RMRT. Over the years, Michael has helped produce almost 100 productions on the RMRT stage, and in that time he has seen the stage from many angles – from the orchestra pit as Music Director and pianist, under the spotlight as an actor (Forever Plaid 2000, West Side Story 1998, Titanic, and as understudy Officer Krupke in West Side Story 2017 ), and in front of the stage as Artistic Director. Favorite productions include Hands On A Hardbody, Urinetown, Pirates of Penzance, … Spelling Bee, Chess, How To Succeed…, Ring of Fire, and Titanic. In addition to his work with RMRT, Michael is an accomplished conductor, teacher, arranger and pianist for organizations in Chicago and throughout the Midwest, and enjoyed teaching kids in schools for over 25 years. He recently conducted a performance of Bernstein's Chichester Psalms as part of the composer's centennial celebration. As a singer, he has performed with the Chicago Symphony Chorus, and now enjoys vocal coaching for musical theatre performers, as well as other professional groups. Michael is proud to hold degrees from the University of Illinois and Illinois Wesleyan University.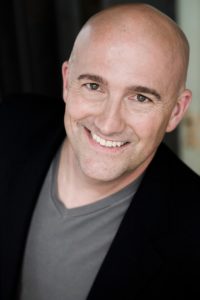 Jeffery Duke (Artistic Associate; Director and Choreographer) is entering his 16th season season at RMRT and feels fortunate to be a part of this wonderful company! He has directed and choreographed over 30 shows for RMRT. Favorites include Les Miserables, A Chorus Line, Carousel, Chess, Shrek, Drowsy Chaperone, Titanic, West Side Story, and Almost Heaven among others. Jeff is honored for being recognized with a Denver Post Ovation Award for his work along with Jennifer Lupp on All Shook Up. Jeff also received 2016 and 2017 Henry Award nominations for his work on Disney's Little Mermaid and West Side Story. He has also enjoyed success as an actor in numerous professional musical theatre productions in Chicago. Jeff has been a featured vocal soloist with members of the Chicago Symphony Orchestra and is a member of the Chicago Symphony Chorus, a professional ensemble that was awarded two 2010 Grammy Awards for their Verdi Requiem recording. He is also a singer on the Grammy nominated score of Steven Spielberg's movie Lincoln. Jeff conceived, produced and directed the critically acclaimed live concerts and recordings Second City Divas in Chicago. Jeff has also recorded and toured with the vocal ensemble Table for 5. He is a member of Actors' Equity Association and American Guild of Musical Artists. Jeff would like to thank the RMRT Board of Trustees, the town of Grand Lake and all of our patrons for their support of live musical theatre. Enjoy the shows!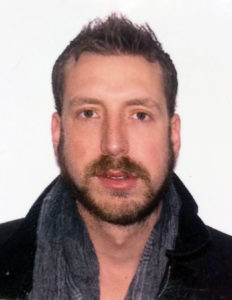 Kent Barrett (Holiday Technical Designer) is a multi-disciplinary theatrical designer and artist who has established an international presence. A former company member with The Wooster Group, NEA grant recipient, and instructor at MIT, Kent currently serves as an assistant professor, teaching theatrical design and new technology at Dickinson College. Kent's work has been seen at venues such as The Park Avenue Armory, Harlem Stage, La MaMa, Signature, The Public, The Brooklyn Lyceum, Lincoln Center, and Kennedy Center, as well as internationally. Kent has collaborated widely on independent films and with art installations and architectural lighting firms. Kent has proudly worked behind the scenes for RMRT since 2007. Upcoming projects include long-term residencies at the The Kennedy Center and the Schaubühne in Berlin.