The RMRT Company is comprised of actors, musicians and technicians from all across the country. Each year, over 1,200 artists audition and apply to become a member of this talented ensemble. Our Company showcases some of the finest talent in the nation.
Announcing our 2019 Company!
On Stage: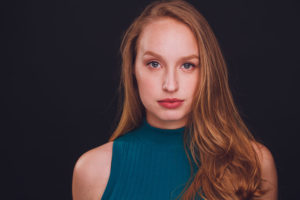 Kelsey Abberger (Ensemble, Fall Special Scenic Painter) is over the moon to be in Grand Lake for a third season, and to be making her debut in RMRT's acting company! A graduate of the Florida State University theatre program, Kelsey is an actor, singer, and painter who has loved having the opportunity to pour all of her talents into Rocky Mountain Rep. Last fall she understudied Pump Boys and Dinettes at RMRT; favorite credits include On The Town (Hildy) and The Servant of Two Masters (Dr. Lombardi). Kelsey is also painting this season's fall show Always…Patsy Cline. She thanks her family for their undying love and support, and sends love and thanks to Michael, Jeff and the whole RMRT family! www.kelseyabberger.com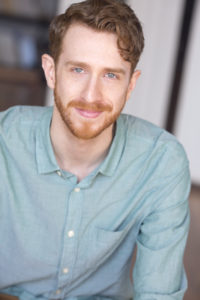 Kyle Adams (Monsignor, Tony, Sweeney Todd) is checking off a major bucket list item by performing at RMRT this summer, and couldn't feel luckier to be part of this company. In Chicago, Kyle has played Giant Christmas Elves, Talking Cats in Hats, and Brainless Dancing Scarecrows. You can check out his website, kyleadams.downstage.co, for all the juicy details. Colorado feels like home to Kyle, as he grew up visiting his family here almost every summer or winter for many years. To be back here doing what he loves in this mountain paradise is just too sweet. He sends huge thanks to Michael & Jeff for this one-of-a-kind opportunity to take on a DREAM role he wasn't sure he'd ever get the chance to play. Kyle would be lost without his partner of 14 years, Amanda. As much as he stares at them, the mountains just aren't the same without her.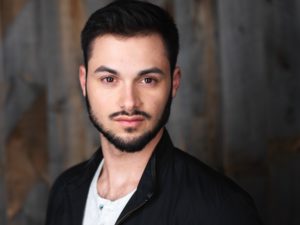 Noah Royal Barnes (Pablo, Ensemble) is so excited to make his RMRT debut as Pablo in Sister Act! Having just graduated from SUNY Fredonia, he is thrilled to be performing in his first show after college. Noah loves to be outside and active, so being in the mountains is the perfect opportunity for him to perform. Noah can't wait to get going and hopes that the patrons of RMRT enjoy the show!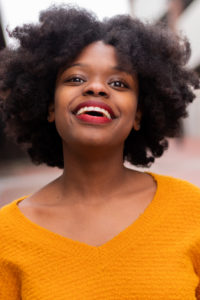 Brandi Campbell (Deloris, Ensemble), also known to her musical theatre friends as "Little Magic" (weighing in at just over 100 lbs), has come all the way from Raleigh, North Carolina! She's not like ordinary girls. When people ask her for special skills, she loves to tell them that she can stick her whole fist in her mouth. If you see her around, ask her about it. This is Brandi's first summer theatre contract. She just recently graduated from East Carolina University. She is so honored to call Rocky Mountain Repertory Theatre her home for the next couple of months. It's gonna be fabulous! www.brandimcampbell.com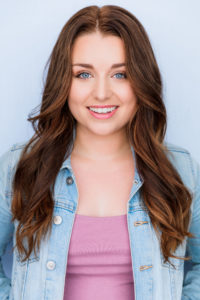 Suzanna Champion (Louise) Suzanna is thrilled to be returning for her 15th – that's right, 15th! – show at Rocky Mountain Repertory Theatre! It's almost as if she really enjoys working here! Suzanna is currently based in NYC, however she is coming to Grand Lake from having spent the summer at the Summer Vocology Institute in Salt Lake City where she earned a Graduate Certificate in Vocology, which is a branch of Speech Pathology. There, she learned all about the science of vocal production, how to diagnose vocal disorders, and how to guide a singer/speaker through vocal therapy. She loves Grand Lake and is always happy to find her way back. Always a big thanks to Jeff and Michael for everything. Enjoy the show!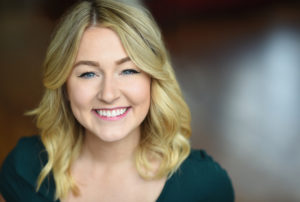 Cara Chumbley (Ensemble, Jackie) is a Chicago-based actress and teaching artist who is excited to be back in the mountains this summer! She was seen last summer as Vicki in The Full Monty and in the ensemble for Annie and Gentleman's Guide. Cara just finished performing the U.S premiere of Diamonds and Divas at Circa '21 Dinner Playhouse, right near her hometown of Moline, IL. Cara would like to thank her incredibly supportive and loving family and friends; a huge special thanks to her wonderful parents who support everything she does with so much love. Cara also thanks Chris and her 20-lb. cat, Guinness. She's thrilled to spend the summer with new and old friends and be back with her bunk buddy Maya Rowe. www.carachumbley.com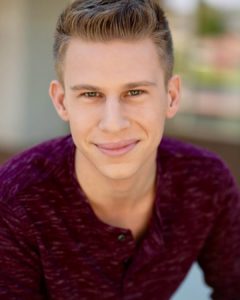 Stephen Coakley (Ensemble, Fall Assistant Music Director/Piano) is thrilled to be returning to the RMRT stage for his second summer and his first fall, where he will be assistant music directing Always…Patsy Cline. Previous RMRT credits include ensemble in Annie, A Gentleman's Guide to Love and Murder, and The Full Monty. NYC credits include United We Stand and Breaking Ground (NYMF). This past May, Stephen graduated from Ohio Northern University with a BFA in Musical Theatre and plans on moving to Chicago following his time in Grand Lake. He recently recorded an EP of original music (with fellow company member Viv) titled Missed Out On Me, which is available on all streaming services! Many thanks to his parents and the RMRT family!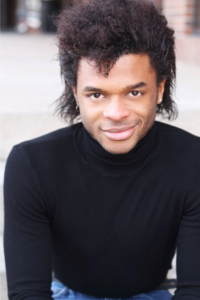 Cortez Emerson (Ensemble) performed in Bye Bye Birdie, Anything Goes, Beauty and the Beast, and Hairspray (Seaweed) at Hannibal High School and as Cosmo Brown in Singin' in the Rain at Hannibal LaGrange University. His Milliken University credits include Nice Work If You Can Get It (Ensemble), 9 to 5 (swing), Phantom of the Opera (Ensemble), Sister Act (TJ), and Hair (Berger).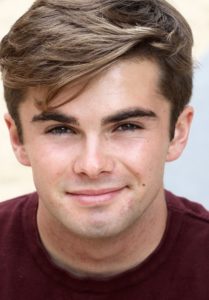 Riley Fisher (Ensemble, Tobias) is a rising senior at University of Northern Colorado, and is so excited to be making his RMRT debut this summer as Tobias in Sweeney Todd, Ensemble in Sister Act and Disaster! Past credits include Lefou in Beauty and the Beast, Gangster 2 in The Drowsy Chaperone, and Ernst in Spring Awakening. When Riley is not performing, you can find him hanging with friends and family, laughing at all types of jokes, or watching some lame scary movie. He is so excited to be performing for all the amazing patrons of RMRT! He would like to thank everyone at RMRT for this wonderful opportunity, and he extends a special thank you to his family for all that they do. Enjoy the show!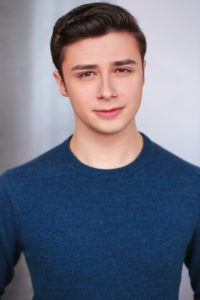 Andrew Greiche (Ensemble, Chad, Anthony) is super excited and so grateful to be making his Rocky Mountain Rep debut! Originally from Long Island, New York, he graduated this past May from the Chicago College of Performing Arts at Roosevelt University with a BFA in musical theatre. Some of his favorite credits include Little Women (Mr. Brooke), Urinetown (Officer Barrel), Sunday in the Park with George (Franz) and Snoopy! The Musical (Snoopy). Andrew would like to thank his family and friends, especially his mom, dad and sister for their endless love and support in all of his endeavors; his teachers for their wisdom and guidance; and the Rocky Mountain Rep family for this incredible opportunity.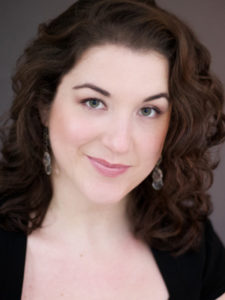 Sophie Grimm (Mother Superior, Ensemble, Mrs. Lovett) is a Chicago Equity actress and vocalist making her RMRT debut this summer! Sophie has always loved summer theatre, having been born into a family of performers and spending most of her childhood summers in the Badlands and Branson along with her late father, Steve Grimm. She still performs with her family but also has a strong passion for communication and live performance and continues to work on her craft in Chicago. She is grateful to be here performing for the lovely patrons of RMRT and can't wait to tell you all about how her now fiance, Vasily Deris, proposed to her just one year ago at Sapphire Point in Dillon, CO!!! www.sophiegrimm.com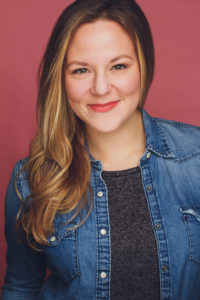 Meredith Jones (Patsy Cline) is thrilled to be returning to RMRT for the first time since 2010, when she played Julie Jordan in Carousel. Most recently, she played Patsy Cline at Florida Studio Theatre and is overjoyed to have the opportunity to play this iconic woman once again. Since graduating from Emerson College with a BFA in musical theatre, she has performed in numerous regional theatres across the country. Favorite roles include Mary in Vanities, Julia Gulia in The Wedding Singer and Betty Jean in The Marvelous Wonderettes. Meredith would love to thank all her family and friends, but especially her mom, for introducing her to the phenomenal Patsy Cline at a young age and spurring her love for country music.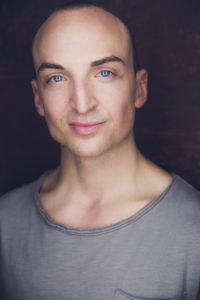 Josh Levinson (Joey, Ted, Judge Turpin) is so excited to be back in Grand Lake! Last time he was on the RMRT stage was Double Trouble in 2014, with the 2013 season before that (A Chorus Line, Peter Pan, and How to Succeed…) Other favorite credits include the Guthrie Theatre, Maltz Jupiter Theatre, Mason Street Warehouse, and the Edinburgh Fringe Festival. Josh was also in the resident acting company at Barter Theatre for several years. His film/television credits include Death of Me and Diabolical. Outside of acting, Josh is a professional photographer. Much love and gratitude to Samuel, my family, friends, teachers, and of course Jeff and Michael. Instagram: @jlevlev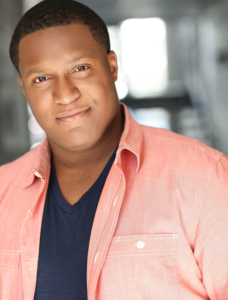 Michael E. Martin (Eddie, Maury, The Beadle) is overjoyed to be returning to the mountains for a third season. Michael is a St. Louis native with a master's degree in musical theatre from Oklahoma City University and a bachelor's degree in music education from Murray State University. Michael's regional credits include Actor 9 in the Jeff-Award winning world premiere of United Flight 232 (The House Theatre of Chicago), Chief/Herald swing/Ensemble in Jonah and James the Less/John understudy in Jesus (Sight & Sound Theatres), Kerchak in Tarzan and Neville Craven in The Secret Garden (Thingamajig Theatre Company). You may have caught him at RMRT a few summer ago as Sebastian in The Little Mermaid, Dennis in Rock of Ages, Donkey in Shrek, and Ronald McCowan in Hands on a Hardbody. Michael sends all his love to Colleen and many thanks to MQ, Jeff, and the entire RMRT family. All glory and honor to God! michaelemartin.com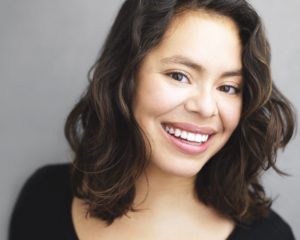 Celena Vera Morgan (Sister Mary Robert, Ensemble) is thrilled to be making her Rocky Mountain Rep debut this season! She is a native Minnesotan now located in beautiful New York City, where her off-Broadway credits include Into the Woods (Little Red); she also performed in Breaking Ground (NYMF). With a BFA in musical theatre from Ithaca College, other selected credits include Company (Amy), Anonymous (Nemasani). Celena Vera shares her heart and home with her two free range (litter-trained) bunnies and senior dog, Tina. Thank you to the entire cast, crew and creative team at Rocky Mountain for this seriously incredible opportunity! Love to Mom, Mia, Nana-banana and Tyler. For Dad. www.celenaveramorgan.com IG: @celenavmorgan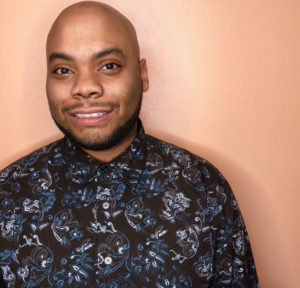 Khyel S. Roberson (Curtis, Ensemble) is very thrilled to be part of the Rocky Mountain Rep family! From Chicago, Illinois, Khyel studies musical theatre at Western Illinois University. Roberson has dedicated his life to theatre much to the point where he's building upon his own founded theatre called Showtime Theatre Productions, in which he has two original plays and musicals already produced under Showtime as well as a YouTube series. Roberson would like to thank his beautiful mother and the Universe that is God!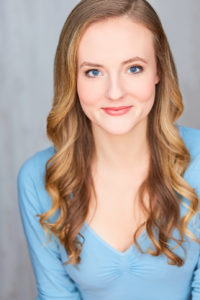 Maya Rowe (Ensemble, Sister Mary Downy, Beggar Woman) is excited to be returning to RMRT after four blissful months here last year playing Sibella in A Gentleman's Guide to Love and Murder, Grace in Annie, Ensemble in The Full Monty, and Rhetta Cupp in Pump Boys and Dinettes! She feels it's only right to be playing a nun this summer in the Heaven-on-Earth that is Grand Lake. Back home in Chicago, she was most recently seen in You're a Good Man, Charlie Brown at Drury Lane and Elephant Man at Williams Street Rep. She would like to thank her family, her OG Benevolent Bunk Bed Buddy Cara, and of course, this beautiful place and all of its people of which she truly 'Never Can Say Goodbye'.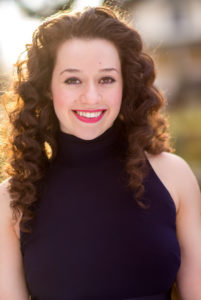 Natalie Schaffer (Ensemble, Marianne, Johanna) is thrilled and grateful to be here on the RMRT stage. Natalie hails from Pennsylvania and graduated with a B.A. in theatre performance and a minor in dance from Wagner College in Staten Island, New York. Some of her favorite roles at Wagner include Bonnie in Anything Goes and Alice Bean in Titanic. Since graduating, she has performed in Beauty and The Beast (Belle), Mary Poppins, Brigadoon, and as part of the College Program in Walt Disney World. When she is not performing she is most likely cuddling puppies and drinking too much coffee. Love and thanks to Mom, Dad and the whole family. Follow Natalie on her website: nataliejschaffer.com, Instagram: @nat_truly, and YouTube!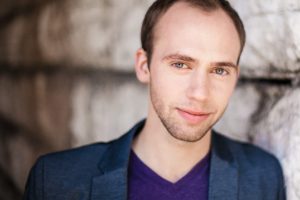 Neil Stratman (Ensemble, Scott, Pirelli) is dying. With excitement. Over these shows. Seen at RMRT last year as the conniving Rooster in Annie and the sweaty, concussed Ethan in The Full Monty, he will be keeping his clothes on this time, baring his soul instead of his butt. Many thanks to Michael, Jeff, and his Grand Lake family for having him back in this mountain paradise, and much love to this family and friends for dealing with his quirks. Follow his writing and shenanigans at neilstratman.com.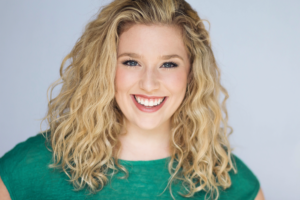 Katherine "Viv" Viviano (Sister Mary Patrick, Ensemble) is thrilled to be returning to beautiful Grand Lake! In January, she moved to Chicago, where she will make her theatrical debut in Paramount Theatre's upcoming production of Beauty and the Beast. Most recently, she was seen in Annie (Star To Be/Boylan Sister), A Gentleman's Guide… (Miss Barley) & The Full Monty (Susan) at RMRT. Other credits include Phantom of the Opera (Carlotta), The Addams Family (Ancestor), A Chorus Line (Maggie), and Hairspray (Amber). Viv has begun a new chapter as a recording artist with collaborator and dear friend, Stephen Coakley. Their first EP, Missed Out on Me, is available on all major streaming services. Viv sends her deepest gratitude and all the love in the world to her family, the RMRT community and Grandma El – her best friend and number one fan.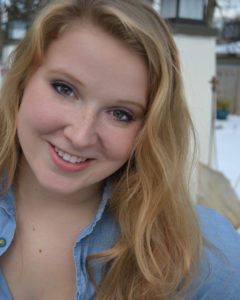 Heather Zurowski (Sister Mary Lazarus, Shirley, Ensemble) is so grateful to be back in the mountains for another summer! You may recognize her from the 2018 RMRT season, when she played Georgie in The Full Monty, Lady Eugenia in A Gentleman's Guide to Love and Murder, and Mrs. Pugh in Annie. A Chicagoland native, she holds a BFA in acting from Western Michigan University in Kalamazoo, MI. She would like to thank the entire RMRT company! An extra special thanks to Mama, Papa, Marek, and the rest of her loved ones across the country. Keep up to date on Heather's whereabouts at heatherzurowski.com or on Instagram @hzurowsk.
Guest Artists: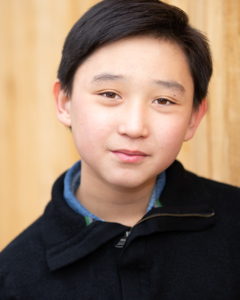 Harrison Hauptman (Ben/Lisa) is very excited to be back for his second summer at RMRT, having previously played the role of Les in Newsies in the summer of 2017. His other favorite credits include Michael Hobbs in Elf the Musical at the Arvada Center, Bert in All My Sons at the Arvada Center, and Young Shrek/Dwarf in Shrek the Musical at Denver School of the Arts (DSA). Harrison is a theater major at DSA and will be entering the 7th grade this fall. He would like to thank everyone at RMRT, his friends, teachers, and most of all his family for their love and support.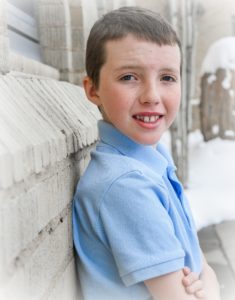 Daniel Kelm (Understudy Ben/Lisa) is 12 years old and attends East Grand Middle School in Granby, CO. He excited to have the opportunity to work with RMRT again this season. Last year, he was the understudy for "Nathan" in The Full Monty; he has also performed in RMRT's youth theatre productions the last 3 years, where he discovered his love of acting. He would like to thank the staff at RMRT for their support! When Daniel isn't performing, he can be found singing in the school choir, playing baseball, football, golf and wrestling. He would like to give a huge shout out to his Mom, Bubba, Grammy and sister, Shaila, for always making sure he gets to rehearsals and practices.
Directors & Designers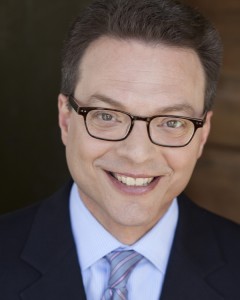 Michael Querio (Executive Artistic Director; Music Director: Sweeney Todd, Always…Patsy Cline; Director: Disaster!) is a pioneer of Rocky Mountain Rep, now returning for his 15th year as Artistic Director and 24 years with RMRT. Over the years, Michael has helped produce almost 100 productions on the RMRT stage, and in that time he has seen the stage from many angles – from the orchestra pit as Music Director and pianist, under the spotlight as an actor (Forever Plaid 2000, West Side Story 1998, Titanic, and as understudy Officer Krupke in West Side Story 2017 ), and in front of the stage as Artistic Director. Favorite productions include Hands On A Hardbody, Urinetown, Pirates of Penzance, … Spelling Bee, Chess, How To Succeed…, Ring of Fire, and Titanic. In addition to his work with RMRT, Michael is an accomplished conductor, teacher, arranger and pianist for organizations in Chicago and throughout the Midwest, and enjoyed teaching kids in schools for over 25 years. He recently conducted a performance of Bernstein's Chichester Psalms as part of the composer's centennial celebration. As a singer, he has performed with the Chicago Symphony Chorus, and now enjoys vocal coaching for musical theatre performers, as well as other professional groups. Michael is proud to hold degrees from the University of Illinois and Illinois Wesleyan University.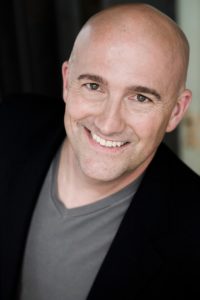 Jeffery Duke (Artistic Associate; Director and Co-Choreographer: Sister Act, Director: Sweeney Todd, Director: Always…Patsy Cline) is entering his 16th season season at RMRT and feels fortunate to be a part of this wonderful company! He has directed and choreographed over 30 shows for RMRT. Favorites include Les Miserables, A Chorus Line, Carousel, Chess, Shrek, Drowsy Chaperone, Titanic, West Side Story, and Almost Heaven among others. Jeff is honored for being recognized with a Denver Post Ovation Award for his work along with Jennifer Lupp on All Shook Up. Jeff also received 2016 and 2017 Henry Award nominations for his work on Disney's Little Mermaid and West Side Story. He has also enjoyed success as an actor in numerous professional musical theatre productions in Chicago. Jeff has been a featured vocal soloist with members of the Chicago Symphony Orchestra and is a member of the Chicago Symphony Chorus, a professional ensemble that was awarded two 2010 Grammy Awards for their Verdi Requiem recording. He is also a singer on the Grammy nominated score of Steven Spielberg's movie Lincoln. Jeff conceived, produced and directed the critically acclaimed live concerts and recordings Second City Divas in Chicago. Jeff has also recorded and toured with the vocal ensemble Table for 5. He is a member of Actors' Equity Association and American Guild of Musical Artists. Jeff would like to thank the RMRT Board of Trustees, the town of Grand Lake and all of our patrons for their support of live musical theatre. Enjoy the shows!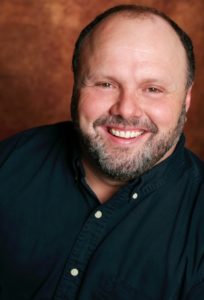 Jesus Perez (Resident Costume Designer) is thrilled to be returning to Grand Lake and his family in the mountains for his 15th season! During the rest of the year living in Chicago, Jesus has the privilege of being the artistic director of Chicago Kids Company, Theatre for Children! (Now entering their 27th year). In his free time, Jesus is a freelance Costume designer with J2 Costumes working with such theatres as Light Opera Works, St Ignatius' Harlequins, Porchlight Musical Theatre, Circle Theater, Marriott Lincolnshire Theatre, and Chicago Shakespeare Theatre. He won the Ovation Award from the Denver Post for Beauty and the Beast in 2005 at RMRT and The Henry Award for RMRT's production of Disney's The Little Mermaid. He is also the humble recipient of two Jeff Awards (non equity wing) for Mack and Mabel and Urinetown, nominated with other Jeffs for Gentlemen Prefer Blondes and Can Can, and won the BroadwayWorld.com "Best Costume Design" award for Best Little Whorehouse in Texas. Jesus is always thrilled to share Grand Lake with his friends and especially his family. Thank you to Jane DeBondt for her endless work and amazing talent. There is no way we could do any of this without you. God Bless. Now make sure when you see Benita (MOM) you say, Hola!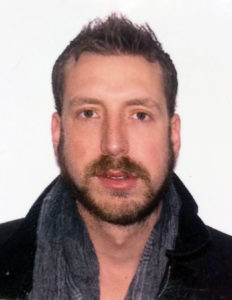 Kent Barrett (Fall Scenic Designer) is a multi-disciplinary theatrical designer and artist who has established an international presence. A former company member with The Wooster Group, NEA grant recipient, and instructor at MIT, Kent currently serves as an assistant professor, teaching theatrical design and new technology at Dickinson College. Kent's work has been seen at venues such as The Park Avenue Armory, Harlem Stage, La MaMa, Signature, The Public, The Brooklyn Lyceum, Lincoln Center, and Kennedy Center, as well as internationally. Kent has collaborated widely on independent films and with art installations and architectural lighting firms. Kent has proudly worked behind the scenes for RMRT since 2007. Upcoming projects include long-term residencies at the The Kennedy Center and the Schaubühne in Berlin.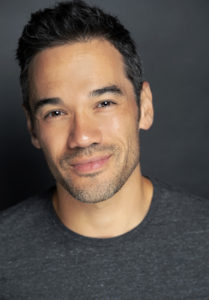 Andrew Cao (Choreographer: Disaster!) is back in the mountains for his 8th summer! He first performed on the RMRT stage almost 20 years ago. Now, he's fulfilling a dream to share Grand Lake with his wife and kids…and puppy! On Broadway, Andrew was an original cast member of Aladdin, the revival of Anything Goes, and Nice Work If You Can Get It. He also appeared in a number of television shows, national commercials, and print campaigns. Andrew recently transitioned out of NYC with his family to teach musical theatre & dance full-time at The University of Florida. "I'm forever grateful to RMRT and Grand Lake for filling my life with such wonderful memories. Thank you for always inviting me back with such loving, open arms." @heycao @ufmusicaltheatre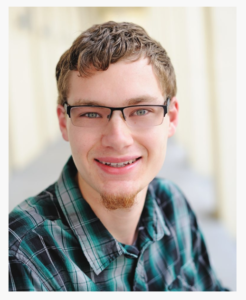 Grey Conderman (Sound Designer & Operator) is a graduate from SUNY Potsdam with a BA in theatre and a minor in production and design. Having worked in theatres in New York, Maine, Alaska, Colorado, and Florida, Grey is thrilled to be back for another season in the mountains! In addition to his technical and performance work, Grey has also taught technical theatre to grades 6-12. Grey was a two-time nominee of the Kennedy Center American College Theater Festival Sound Design Award for The Servant of Two Masters and The Bacchae of Euripides. Sound design/engineer credits include Annie, A Gentleman's Guide, The Full Monty. Pump Boys and Dinettes, Irving Berlin's White Christmas, Guys and Dolls, Marjorie Prime, You Can't Take It with You, and Lost in Yonkers.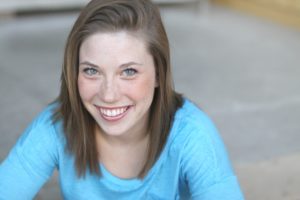 Stephanie Hansen (Choreographer: Sister Act) is thrilled to be back home in Grand Lake! Previous choreography for RMRT includes The Little Mermaid (Henry Award nominated for Best Choreography), Double Trouble, and Forever Plaid. Before choreographing here, she performed in many shows, including How to Succeed (Rosemary) Anything Goes (Erma), and The Marvelous Wonderettes (Suzy). With a BFA in musical theatre and a minor in dance from UW-Stevens Point, she teaches and choreographs at Sunshine Dance and co-founded a children's company called Bright Lights Theatre, where she is resident choreographer, music director, and director of the Kindermusik program (www.bright-lights-theatre.com). When not teaching, she loves writing and performing songs on her guitar. Much love to her family, besties, and Caleb!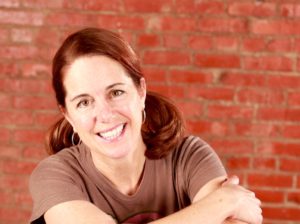 Jennifer Lupp (Choreographer: Sweeney Todd) could not be more thankful to be back working alongside Jeff, Michael, and Jesus this summer at RMRT. For the past 10 summer seasons, she has been lucky enough to call Grand Lake home (well, at least during rehearsals) while choreographing for RMRT. Personal favorites: all of them.
Can't decide… ok, maybe…The Drowsy Chaperone or Shrek or 42nd Street or possibly Chess or…☺ Her RMRT motto: I LOVE THEATRE! More accurately, she loves THIS theatre. Jen lives in Oklahoma with her husband, K.C., and two sons, Patrick and Jackson, and their dog, Roxie.
Ethan Newman (Lighting Designer) is excited for his first season with Rocky Mountain Rep. With an M.F.A. in lighting design from the University of Missouri – Kansas City, Ethan moved to New York City from the small town Midwest to pursue his dream of working in the art of professional theater. Ethan would like to thank his family and friends for all their support in his deviation from math and computers to the performing arts. Recent lighting design credits include: Completeness (Normal Ave Productions), Apples in Winter (Centenary Stage), and Fiddler on the Roof (Forestburgh Playhouse). More of Ethan's work can be found at ethananewmandesigns.com.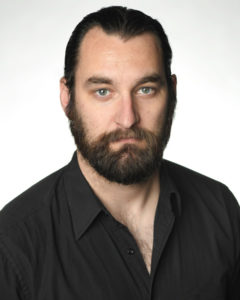 Nate Pohl (Technical Director) returns to Rocky Mountain Repertory Theatre from graduate school at UNC – Chapel Hill (Class of 2020) and brings with him several years of professional experience in technical theatre and a Bachelor's in Theatre Arts from Boise State University. He has worked at the Idaho Shakespeare Festival, Opera Idaho, Ballet Idaho and Boise State University (as staff) among others. He has also worked outside of the industry in various types of construction and resource extraction.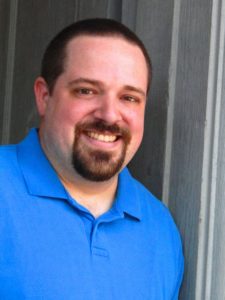 Chris Pyfrom (Sound Designer & Production Manager) is excited to return to RMRT for his third season. He graduated from LSU with an MFA in Theatre Technology and Design and currently serves as the Technical Director for the University of South Florida School of Theatre and Dance in Tampa, FL. See more of his work at ChrisPyfrom.com. Chris would like to thank his wife, Mary, for sharing his love of theatre and for taking care of their daughter while daddy is away. Stay tuned for the newest addition to his family. Baby girl #2 COMING THIS SEPTEMBER!!!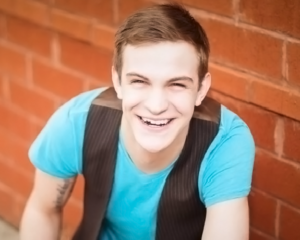 Cody Tellis Rutledge (Scenic Designer) is originally from McMinnville, TN, and graduated from the University of Memphis with a B.F.A. in theatre with a double emphasis in musical theatre and technical production. This is his 2nd summer here at RMRT after spending last summer as the scenic charge alongside Kelsey. He currently lives in Charleston, SC, and he is the resident designer for Charleston Stage Company, where he just closed 4 designs and is gearing up for 8 shows this upcoming year. Cody has also designed and scenic painted for companies such as Crane River Theatre, Central Piedmont Summer Theatre, Cumberland County Playhouse, Tennessee Shakespeare Company, Arts Center of Cannon County, along with M.T.S.U., and University of Memphis. He is very thankful for Michael and Jeff for believing in him and giving him this chance.
In the Pit:
Todd Hale (Bass) is excited to be returning to Grand Lake. When not in the pit, he can be seen playing jazz, classical and rock music. He would like to thank his family and Michael and Jeff.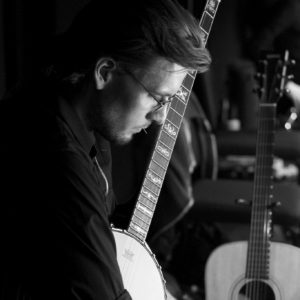 Jonathan Hawkins (Guitar), a Point Pleasant, WV native, is a career singer, multi-instrumentalist, and arranger. Recent credits include Broadway tours of Flashdance: The Musical; Bullets Over Broadway; Mamma Mia! Farewell Tour; and performing in residency as a multi-instrumentalist: Vietgone, Washington, DC; Mamma Mia!, Sullivan, IL; All New Piano Men, Manchester, NH; Shrek, Les Miserables, Hands on a Hardbody, RMRT; and as a band member and featured soloist aboard Princess Cruiselines. Jonathan arranges and composes for commission, theatrical productions, and studio albums: The Vietgone Collection, Washington, DC; Sweeney Todd & various arrangements, RMRT; The Long and Winding Road (select arrangements), Viking Cruiselines.
Michael Jordan (Second Keyboard) joins the RMRT team as Keys II player. All the way from Ohio, Michael is the resident music director for Theatre Arts at Ohio Northern University. He attempted basketball in his youth, but quickly realized he'd never live up to his name. After going through soccer, baseball, and tennis, he finally found the sport to offset the hours he spent at the piano: hockey! Michael couldn't be more thrilled to spend the summer in Grand Lake working with the extraordinary RMRT team.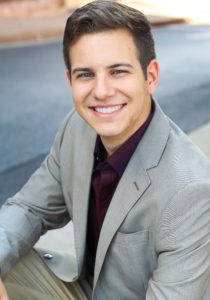 Greg Paladino (Music Director: Sister Act, Disaster!; Conductor/Keyboard 1) happily returns to Grand Lake for his sixth season at RMRT! A western NY native, he is currently earning his MM in music direction for musical theatre at Arizona State University. This season, he is proud to serve as MD for Disaster! and Sister Act, and as an arranger/synth programmer in the pit. Recent onstage credits include Leonard Bernstein's Mass (accordion busker/Rock band keys), Xerxes (Amastre's servant), and Triassic Parq (Pianosaurus).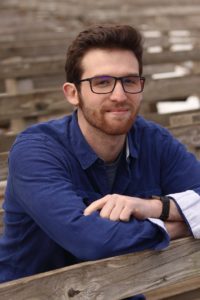 Patrick Phalen (Drums/Percussion) currently studies music and business administration at the University of Wisconsin Eau Claire, where he participates in several ensembles, including the acclaimed Jazz Ensemble 1. Patrick was raised in north-central Wisconsin and comes from a musical family. In addition to his studies in college, he plays with the up-and-coming folk band Them Coulee Boys, which recently toured alongside Trampled by Turtles. Patrick has experience playing in several pit orchestras and stage bands, including a summer touring with Kids From Wisconsin, a professional Broadway-style troupe. He is grateful for the opportunity to be a part of RMRT's shows and is thrilled to be playing in Grand Lake for his first season!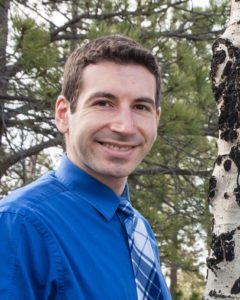 Michael Rosen (Woodwinds) is delighted to return to RMRT for his 10th season! A woodwind specialist, Michael spends much of his time traveling with Broadway tours alongside his wife, Anna, also a woodwind player. Michael toured internationally with Beauty and the Beast; domestic tours include The Sound of Music, Cinderella, Elf, Man of La Mancha, Shrek, Young Frankenstein, The Drowsy Chaperone, A Christmas Carol and Bye Bye Birdie. Recently, he performed at the Denver Center with the pre-Broadway debut of Frozen as well as an original production of Oklahoma!. Michael enjoys hiking, biking, cooking, reading, D&D, board games and video games. He is thankful to everyone who made it possible for him to be here: Of all the places Michael has traveled, Grand Lake remains one of his favorites.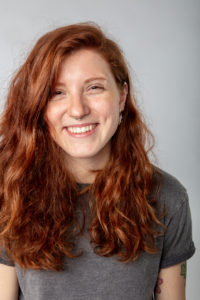 Sarah Weddle (Fall – Drums/Percussion) is an accomplished percussionist based out of Chicago, Illinois. Sarah studied percussion performance at DePaul University and, after shifting her focus to drum set, quickly became an active member of the Chicago music scene. She made her theatrical debut in 2017, subbing for BoHo Theatre's production of Marie Christine, and has since played in Firebrand Theatre's production of 9 to 5. Additionally, Sarah has toured with the burlesque and variety show, Luxotica Lounge Cabaret, and plays regularly in a number of original groups including Aunt Kelly and Circle with Lines.
Off Stage: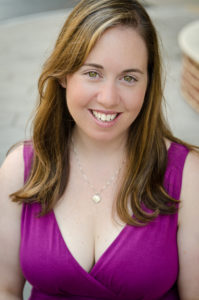 Amy Radebaugh (Stage Manager & Company Manager) is delighted to be returning to RMRT for her seventh summer and sixth fall in the beautiful town of Grand Lake! She has spent the majority of her professional career living and working in Atlanta, GA, at the Alliance Theatre, Atlanta Lyric Theatre, and Georgia Aquarium. Favorite RMRT shows of Amy's include Pump Boys and Dinettes, Almost Heaven, Titanic, Million Dollar Quartet, Rock of Ages, Hands on a Hardbody, and A Chorus Line. Amy would like to thank her parents for all their continued love and support. She would also like to thank Michael and Jeff for giving her the opportunity to spend another season in the mountains!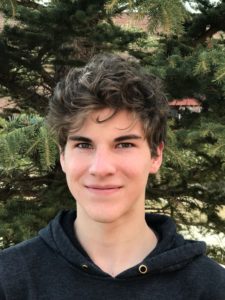 Matthew DeCicco (Electrics & Technical Intern is a junior at Middle Park High School in Granby. He has done tech work at the Rep for some of the holiday shows and is excited to be joining the team for the summer season. At MPHS, he's the technical director for the theatre program and has worked as sound designer for The Addams Family and as sound engineer for The 25th…Spelling Bee, Rock of Ages, and Joseph…Dreamcoat. After graduating from high school, he plans to pursue a degree in engineering at Florida Polytechnic Institute. Matthew thanks his dad, Henry, and Christal for their support, guidance, and love.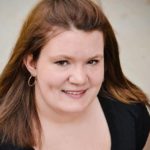 Elisa Glavin (Follow Spot Operator) is thrilled to be once again be spending her summer with Rocky Mountain Repertory Theatre. She started in 2013 and soon discovered her love for her hometown theatre. Recently she's gotten to assist Christal McDougall with the shows at the local high school and has fallen in love with getting to work with these students and develop their theatre passion. Favorite credits include 'A Chorus Line', 'Legally Blonde', 'Hairspray' and 'Rock of Ages'. She would like to thank her parents for being so supportive, Michael and Jeff for allowing her to come back for seven seasons, and her Mavericks Grille family for being so flexible with her summer schedule.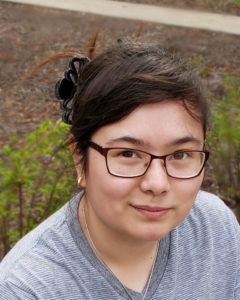 Carolyn Harper (Scenic Artist) is excited to join RMRT for the first time this summer! From central Pennsylvania, she graduated from The Pennsylvania State University with a B.F.A in Theatre Design and Technology (class of 2018). Carolyn recently painted with Maine State Music Theatre, and is incredibly thankful to RMRT for this opportunity to explore her passion further on this new adventure!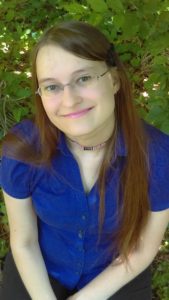 Catherine Hyde (Wardrobe Manager) is a freelance costumer from Atlanta, Georgia. She just completed a full season internship with The Naples Players, where she had the opportunity to work in the shop as a first hand, as well as being an assistant designer for A Midsummer Night's Dream. Throughout her short career, she has worked on over 30 shows, and her roles in the costume shop have included stitching, designing, and wardrobe supervising. Previous credits include Guys and Dolls, Irving Berlin's White Christmas, and The Foreigner. She is excited to be joining the RMRT family for the summer 2019 season!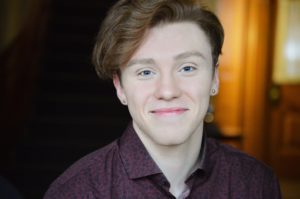 Andy Jump (Assistant Stage Manager & Props Manager) is a rising junior music theatre major at Illinois Wesleyan University. He is very excited to be returning for his second summer at Rocky Mountain Rep and would like to thank everyone who made this opportunity possible.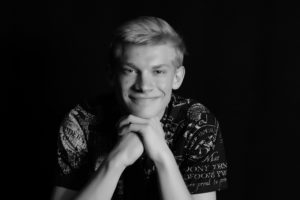 Henry Kacik (Electrics & Technical Assistant) is excited to be joining the crew of the RMRT 2019 season! This is Henry's third season with RMRT. He is going into his senior year at Middle Park High School and is excited to graduate in 2020! At school, Henry has been involved in both the technical and the acting sides of the theatre. Henry is also honored to be selected as one of Colorado's 2019-20 State Thespian Officers! Henry hopes to go to college for technical theatre focusing on lighting and set design. Henry would like to thank his mom, dad, and brother for supporting him in all his exploits.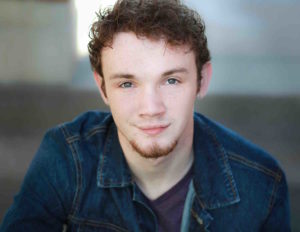 Nicholas Lease (Scenic Charge) is thrilled to be working with Rocky Mountain Repertory this season! Nicholas is a recent graduate from East Carolina University, where he received a Bachelor of Fine Arts in Theatre Arts, with concentrations in Theatre for Youth and Design and Production. As a student, he worked on several productions with ECU's School of Theatre and Dance both onstage as an actor, and offstage as a painter and scenic designer. At the end of August , he will begin a 9-month internship with Florida Repertory Theatre in Fort Myers, FL as a Scenic Artist. If you would like to learn more about his work and keep up-to-date on his newest projects, follow him on Instagram (@nick_lease) or Facebook (Nicholas Lease), and check out his website (www.nicholasallenart.com).
Rocky Love (Assistant Technical Director) Hailing from West Virginia, Rocky is an oncoming third year graduate student within UNC at Chapel Hill's technical production program. Previously he has served as technical director for Bristol Valley Theater (Naples, NY), Opera Idaho (Boise, ID), and Ballet Idaho (Boise, ID) where he also served as production manager for several years. Along with currently being a carpenter/welder for PlayMakers Repertory Company (Chapel Hill, NC), most recently Rocky served as technical director on "Your Healing is Killing Me" for PRC 2. This is his first summer with RMRT and he couldn't be more excited for this amazing adventure.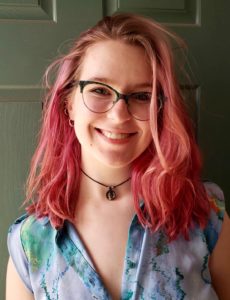 Faith Virago (Carpenter) is a student at the University of North Carolina at Chapel Hill, where she studies women's genders studies and studio art. She has worked as a carpenter at Playmakers Repertory Company for two years and spent last summer building sets for New Harmony Theatre in Indiana. Faith's primary focus is sculpture and she plans to use this medium to create narratives that reflect the lives of real women.