We can't do it alone
The RMRT Youth Theatre Program is directed each year by an all-star team of teaching artists and working professionals from around the country. Each member is dedicated to making every young artist shine!
"In early youth, as we contemplate our coming life, we are like children in a theatre before the curtain is raised, sitting there in high spirits and eagerly waiting for the play to begin." – Arthur Schopenhauer
---
Meet our Education Directors!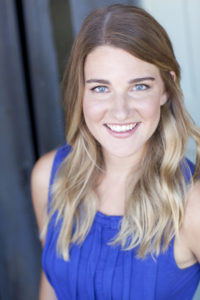 Samantha Beach Kiley
is an Austin-based writer and performer. Her plays include The Snare (Jackalope Theatre), Thing 100 (O'Neill Festival Finalist), Welcome to the Laborhood (Northlight Theatre Education) and she is the book writer for a new musical, Mill Girls. She and her sister have toured the country with their original toy theatre show, We the W(h)ee. As an actor, Sam has worked in theatre, voice-over and TV in Chicago and New York. Her teaching experience comes from the NHSI "Cherubs" Program, where she taught playwriting, voice and movement for 7 years. She also works as a storyteller in partnership with churches and non-profits, including Austin New Church where she serves as Creative Arts Pastor (www.samanthabeach.work). She is a graduate of Northwestern University and the Actors Theatre of Louisville apprenticeship program.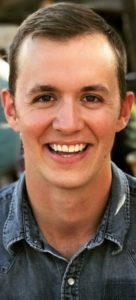 Will Beach Kiley
is delighted to be spending his third summer at RMRT. Will specializes in developing new plays for young actors and is currently directing for The Kennedy Center's New Visions / New Voices Festival. He was awarded the 2019 Don and Elizabeth Doyle Special Recognition Award for his work in youth theatre by the American Alliance for Theatre and Education. He met Samantha during his five years teaching theater at the National High School Institute "Cherubs" Program at Northwestern University. As an actor, Will toured to military bases, performed for the United Nations in Kenya, acted in the Edinburgh Fringe Festival in Scotland, and appeared as an overzealous EMT on NBC's Chicago Fire. He holds a BFA in acting from the University of Cincinnati and an MFA in drama and theatre for youth and communities from the University of Texas.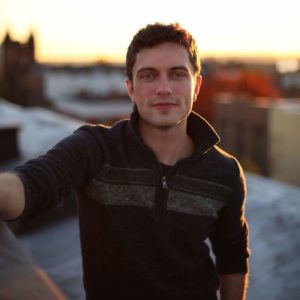 Steven Russell (Music Director & Choreographer) is a performer and musician based out of New York City. He holds a BFA in musical theatre and a minor in dance from SUNY Fredonia and is a certified actor/combatant with the Society of American Fight Directors. He is also a freelance accompanist, fight choreographer, and multi-instrumentalist. Favorite credits include: Les Miserables (Marius), 42nd Street (Billy Lawlor), Stop the World, I Want to Get Off (Littlechap), The 25th Annual Putnam County Spelling Bee (Leaf Coneybear). Steve is thrilled to return to Grand Lake for his seventh (!) year with the education program.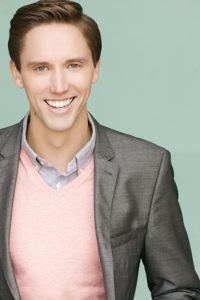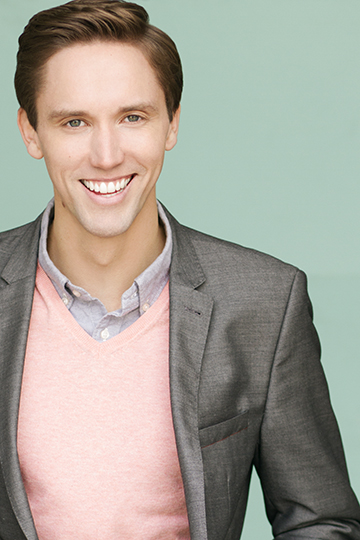 Christopher Lengerich (Music Director & Choreographer) is a Littleton, CO, native who calls New York City home. He has appeared on stages across the world, including The Will Rogers Follies and I Love a Piano national tours and at Tokyo DisneySea. As an accomplished tap dancer, Christopher's starring credits include Crazy for You, 42nd Street and an original world premiere duet for the Glenn Miller Orchestra. For the past six years, as a vocal director for Royal Caribbean Cruise Line, he has taught and installed 25 casts onboard 13 different ships across the globe. He is the artistic director for Songful Artists, and devotes much of his time to nurturing students at PAA Colorado, HSTAT in Brooklyn, and the last two summers with Youth Theatre at RMRT. Christopher graduated summa cum laude from the Catholic University of America with a BA in musical theatre and is an alumnus of Broadway Theatre Project, Goodspeed's Music Direction Intensive and a member of Actor's Equity.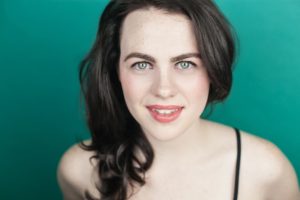 Laura Epperson (Director, Session 1) (she/her) is a performance maker and teaching artist imagining just and joyful futures through collaborative and embodied practice in schools and communities. www.lauramwepperson.com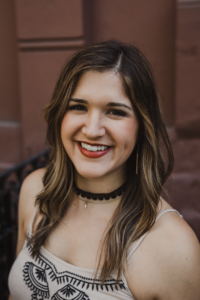 Mallory Moser (Director, Session 2) is a vocalist, actor, video producer, and teaching artist based in New York City. In addition to pursuing her own creative projects, she currently manages and tours with Backtrack Vocals, a professional 5-member pop vocal group (more than 100,000 YouTube subscribers). She is not only one of the lead singers for Backtrack, she also spearheads much of the behind-the-scenes production and business work, from outreach and marketing to creating online content, booking performances, co-managing accounting and finances, and spearheading a variety of educational offerings. Year round, Mallory enjoys working with young aspiring performers to find their confidence and voice – both with Backtrack and through her own coaching studio. Mallory received her BA in theatre with a musical theatre concentration at Northwestern University. In addition to directing and performing in numerous musicals and plays, she produced many shows for her collegiate a cappella group, X-Factors. After earning her degree, she completed the prestigious professional training program at Actors Theatre of Louisville before joining Backtrack full time.