We can't do it alone
The RMRT Youth Theatre Program is directed each year by an all-star team of teaching artists and working professionals from around the country. Each member is dedicated to making every young artist shine!
"In early youth, as we contemplate our coming life, we are like children in a theatre before the curtain is raised, sitting there in high spirits and eagerly waiting for the play to begin." – Arthur Schopenhauer
---
Meet our Education Directors!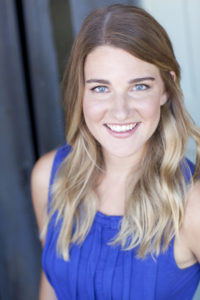 Samantha Beach Kiley
Samantha is an Austin-based writer and performer. Her plays include The Snare (Jackalope Theatre), Thing 100 (O'Neill Festival Finalist), Welcome to the Laborhood (Northlight Theatre Education) and she is the bookwriter for a new musical, Mill Girls. She and her sister have toured the country with their original toy theatre show, We the W(h)ee. As an actor, Sam has worked in theatre, voice-over and TV in Chicago and New York. Her teaching experience comes from the NHSI "Cherubs" Program, where she taught playwriting, voice and movement for 7 years. She also works as a storyteller in partnership with churches (www.samanthabeach.work) and the non-profit, Supply Hope. She is a graduate of Northwestern University and the Actors Theatre of Louisville apprenticeship program.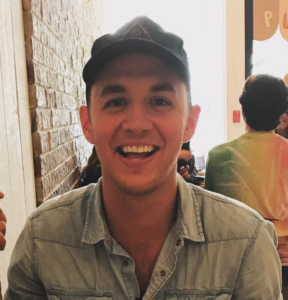 William Kiley
Will specializes in directing professional theatre by and for young people. He's currently one of five directors developing new plays for The Kennedy Center's New Visions / New Voices Festival. He was awarded the 2019 Don and Elizabeth Doyle Special Recognition Award for his work in youth theatre by The American Alliance for Theatre and Education. Will met Samantha during his five years teaching acting, voice, and movement at The National High School Institute "Cherubs" Program at Northwestern University. As an actor, Will toured a play written by veterans of the wars in Iraq and Afghanistan to military bases, performed for the United Nations in Kenya, acted in the Edinborough Fringe Festival in Scotland, and appeared as an overzealous EMT on NBC's Chicago Fire. Will also helped build Chicago's Jackalope Theatre Company, one of the city's most well-reviewed producers of new plays. In May, he'll complete his MFA in Drama and Theatre for Youth and Communities at the University of Texas at Austin. He'll also be certified to teach Secondary English Langauge Arts and K-12 Theatre Arts.
Staff has not yet been coordinated for the 2021 summer season