Meet The Staff
---
The RMRT Staff is comprised of artistic and administrative professionals from around the country.
Managing Director: Carol Wolff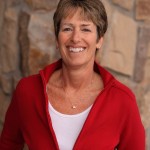 Carol Wolff has been involved with RMRT since 1997 when her children were invited to be guest artists in The Music Man. She has been a volunteer, a Board member (2003) and is pleased to be entering her tenth season as part of the staff. Although she and her husband have moved to the western slope of Colorado (the Glenwood Springs area), RMRT still fills her day. Carol will spend her summers in Grand Lake and is humbled to still be a part of this theatre magic. Thank you to the Board, the many supporters of RMRT and to my loving husband, JR, for his love and understanding of the passion I have for this theatre.
Artistic Director: Michael Querio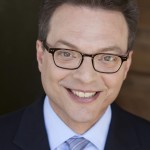 Michael Querio is a pioneer of Rocky Mountain Rep, now returning for his tenth year as Artistic Director and his unparalleled 19th year with RMRT. Over the years, Michael has helped produce over 50 productions on the RMRT stage, and in that time he has seen the stage from many angles – in the orchestra pit as Music Director and pianist, under the spotlight as an actor (Forever Plaid, West Side Story), and now in front of the stage as Artistic Director (You're a Good Man Charlie Brown, Urinetown, Seussical, Pirates of Penzance, and The 25th Annual Putnam County Spelling Bee, Guys and Dolls, Jekyll & Hyde, How To Succeed…, Ring of Fire). When he isn't in the heart of Grand Lake, Michael is an accomplished conductor, teacher, arranger and pianist for organizations in Chicago and throughout the Midwest. As a singer, he has performed with the Chicago Symphony Chorus, and now enjoys vocal coaching for musical theatre performers, as well as other professional choral groups, including the MAM Records' Table For Five. He has also been inspiring the hearts, minds and voices of young artists as a faculty member at the North Shore Country Day School in Winnetka, Illinois, for over 20 years. Michael is proud to hold degrees from the University of Illinois and Illinois Wesleyan University. Michael was thrilled to be recognized with a Denver Post Ovation Award in 2012, and is honored to participate in the growth of this magnificent theatre gem in Colorado.
Artistic Associate: Jeff Duke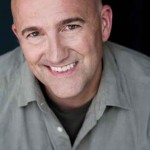 Jeff (Artistic Associate, Director for Les Miserables, Shrek, and Double Trouble) is entering his 11th season at the Rep. He feels so fortunate to be a part of this staff which is committed to bringing the highest caliber of musical theater to Grand County! He has directed and choreographed over 20 shows for RMRT, including A Chorus Line, 42nd Street, Carousel, Footloose, Chess, Anything Goes, Drowsy Chaperone, Beauty & The Beast, among others. Jeff is honored for being recognized with a Denver Post Ovation Award for his work on 2009's All Shook Up. He has also directed for Windy City Performing Arts, Hudson Co., and Judson College and has enjoyed success as a performer in over 20 professional musical theatre productions in Chicago. Jeff conceived, produced and directed the critically-acclaimed live concerts and recordings Second City Divas in Chicago (CDBaby.com). He created, manages and performs with vocal ensemble Table for 5. The ensemble performs throughout the United States, has several recordings, and frequently collaborates with the Chicago Brass Quintet (tablefor5.com). Jeff has been a featured soloist with members of the Chicago Symphony Orchestra and is a member of the Chicago Symphony Chorus, an ensemble that was awarded two 2010 Grammy Awards for their Verdi Requiem recording. He is also a singer on the Grammy nominated score of Steven Speilberg's movie Lincoln. He is a member of Actors' Equity Association and the American Guild of Musical Artists. Jeff would like to thank the RMRT Board of Trustees, citizens of Grand Lake, and all the patrons who support live theater! Enjoy the shows!
Production Manager / Scenic Designer / Projection Designer: Kent Barrett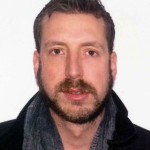 Kent Barrett is so sincerely grateful to be returning to Grand Lake and RMRT for another year. In the off-season Kent teaches theatrical design and new technology at MIT, in Cambridge, where he now resides. Kent is a multi-disciplinary designer and artist who has developed a wide-ranging body of work and established a national and international presence on the performance scene. A prolific technologist, Kent's works have been seen in New York City and in 19 different countries with The Wooster Group, The Public Theater, The Brooklyn Lyceum, and Lincoln Center among others. He continues to work regularly throughout the country as a designer for numerous performing arts institutions. In addition to his work in theater, dance and performance, Kent has also collaborated widely with architectural lighting firms and on several independent and feature film projects. He has served as a guest lecturer at Yale and Harvard amongst other academic institutions and holds an MFA and BA in theatrical design. Kent would like to thank the exceptional technical staff for their remarkably diligent work this summer and gratefully acknowledge the many years of awe-inspiring dedication and service of the local volunteers especially that of Marko Ginsberg, Jim Demersseman and Lisa Tarr. Far too few are aware of how much these extraordinary individuals have given and enhanced this wondrous place.
Resident Costume Designer: Jesus Perez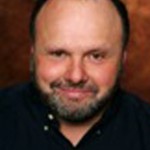 Jesus comes to Grand Lake for his ninth season from Chicago, where he is the Artistic Director of Chicago Kids Company Theater.  Now in its 20th season, he has written, costume / set designed, and directed all CKC productions. He is also a freelance professional artist and awesome cook (looking forward to opening his own restaurant someday – Eat Papa Eat!)  Along as being the resident costume designer for RMRT he also works with other companies in the Chicagoland area. He most recently worked with Circle Theater where he was honored with 2 Jeff Nominations for his design work for Can-Can and Gentlemen prefer Blondes. He also won a Jeff for his work on Mack and Mabel at Circle Theater. He has been the recipient of an Ovation Award from the Denver Post for his work on Disney's Beauty and the Beast in 2005 for RMRT and for 2009's Pirates of Penzance. Some of his other costume projects outside of the last seven glorious seasons in Grand Lake include Best Little Whorehouse in Texas, Arsenic and Old Lace, Barnum, Little Shop of Horrors, and his 12 year old nephew's school play, Persius!
Box Office Manager & Company Manager: Jeanette Lone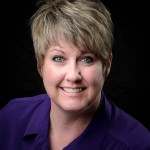 Jeanette fell in love with Grand Lake in the early 90's while working summers at the Grand Lake Arts Camp. She earned her degree in Music Education at UNC in Greeley and taught in the Jefferson County public schools here in Colorado until auditioning and joining the US Army band. After more than 2 two decades of living and traveling all over the world, it's a dream come true to return to Grand Lake, join the RMRT family and once again be part of the performing arts.RMRT Mission Statement
Rocky Mountain Repertory Theatre's mission is to stimulate, promote and develop interest in the performing arts in Grand County, Colorado, and the surrounding region through live theatrical productions and youth theatre educational workshops.